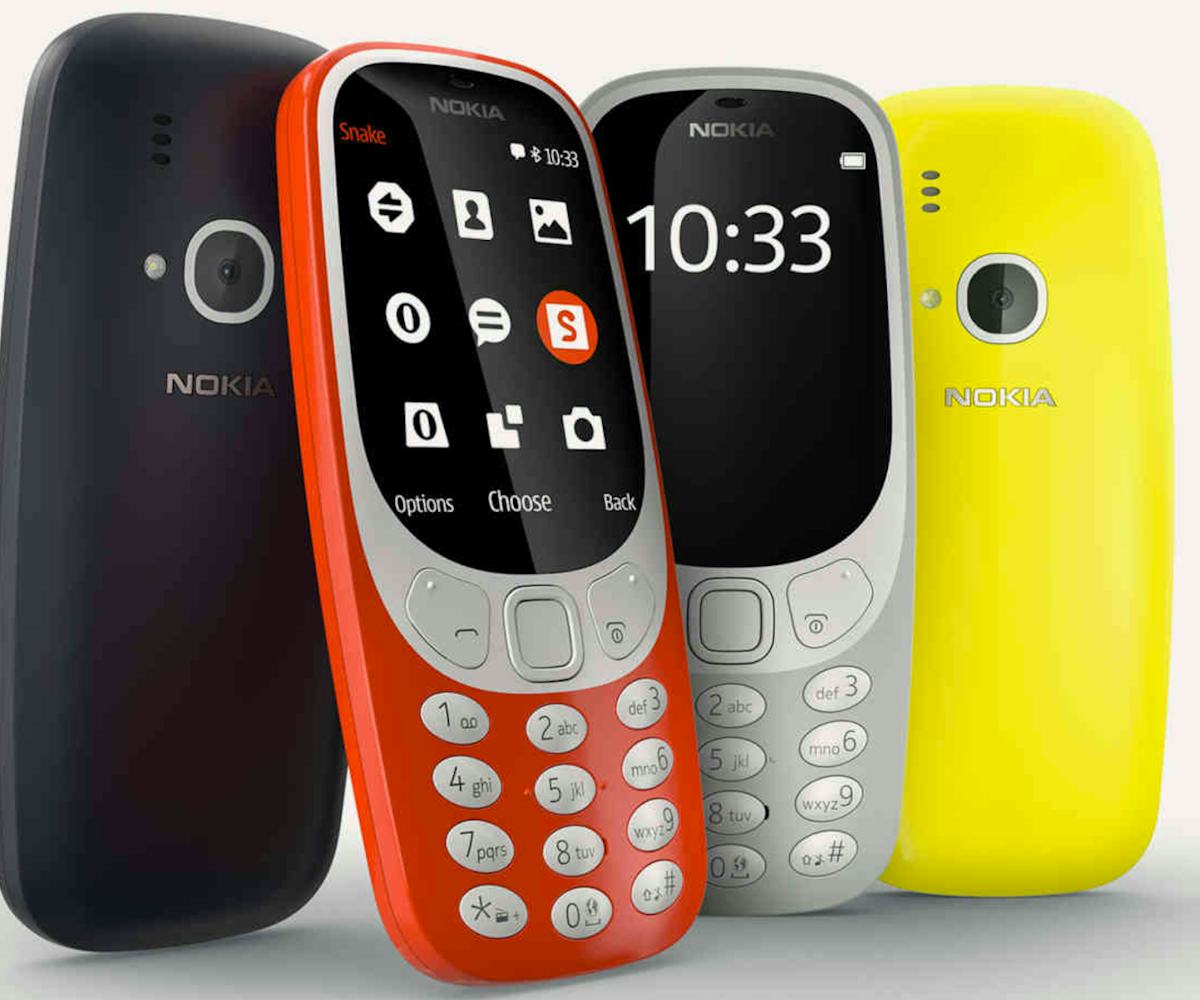 Image courtesy of Nokia
The Nokia 3310 Is Getting A Comeback
The classic phone is getting a second chance at life
Although the early '00s brought us gems like butterfly clips and The O.C., one of the most memorable items it gifted us with was the classic Nokia 3310. While it definitely isn't as fancy as the iPhone, the 3310 definitely had its perks: 260 hours of battery life, everyone's favorite game Snake and a nearly indestructible screen.
Since the phone debuted in 2000, 126 million 3310s have been sold. Because of its popularity (and everyone's utter nostalgia for the 00s), Nokia is bringing back a more modern version of the 3310 via Nokia company HMD. Just like the original, the new 3310 will carry the original name, but will have a 2-megapixel camera, a microSD slot, a 2.4-inch QVGA display and will run on Nokia's Series 30+ software. Nokia is quite literally going back to basics with the new 3310 variant, but this time it's more compact and lighter to hold. Buyers can acquire more colorful versions of the phone this time around, from bright yellow to dark blue and red (but let's be real, it was and should still be all about the clip-on cases). Even with its updated model, you'll still be able to tell it's a Nokia—plus the makers have even thrown in an updated version of Snake... because it would be sacrilege to leave it out. You'll be able to do some simple web surfing, but the long-lasting battery life is what really makes the updated phone desirable: It'll last up to 31 days, alongside 22 hours of talk time. 
While the phone is quite basic, you won't waste your battery on your favorite apps or navigation tools.
The Nokia 3310 will start selling in Q2 of 2017 for 49 euros ($52).
And while you wait for it to drop, enjoy this slam poet's homage to the Nokia 3310 phone and the early '00s. "I want our love to be awesome/ Make you the Joey to my Dawson/ The New York to my Flavor Flav/ The John Stewart to my Stephen Colbert." Swoon.