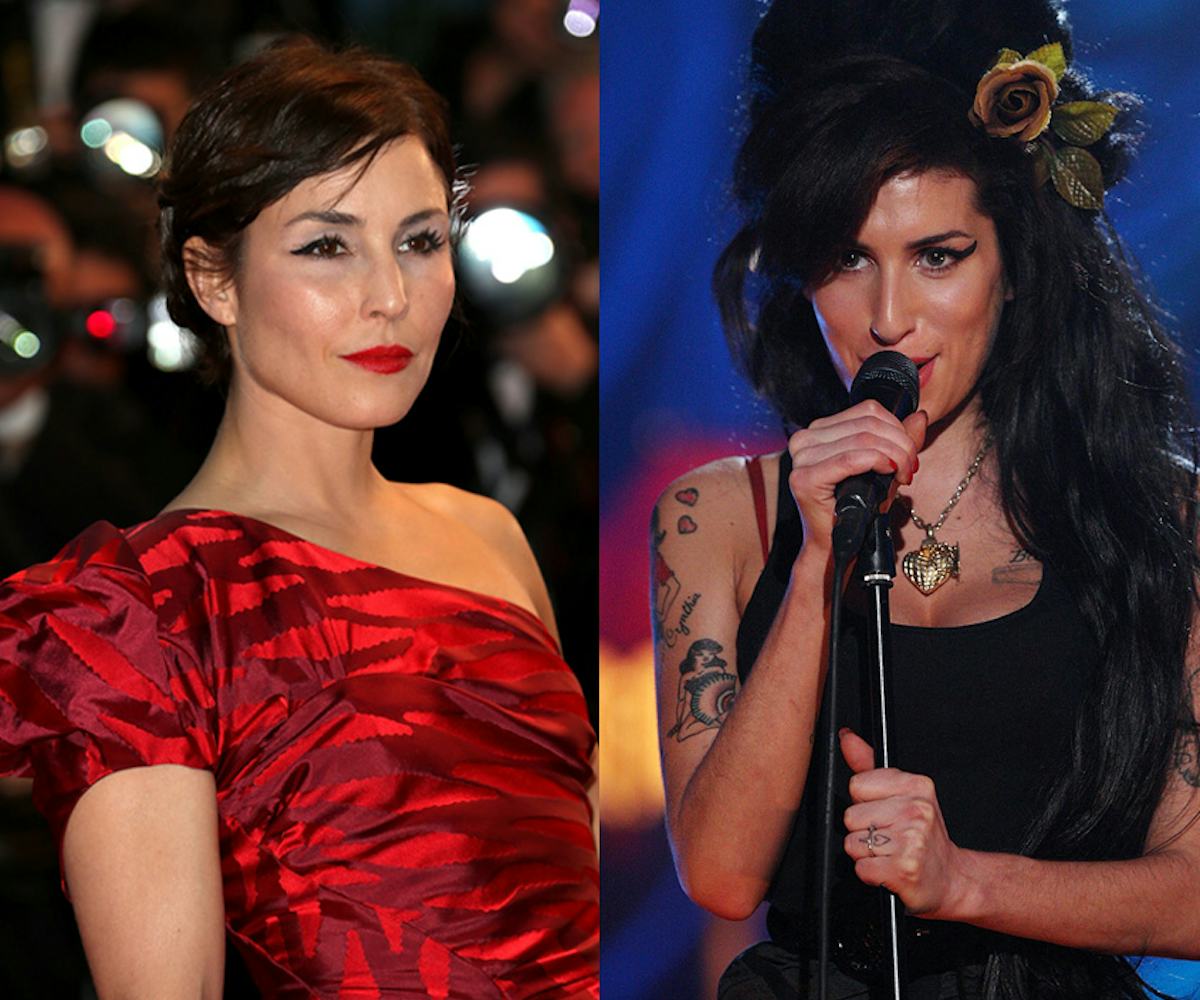 Photo by Peter Macdiarmid / Danny E. Martindale / Getty Images
The Amy Winehouse Biopic Is Happening And You'll Never Guess Who's Playing Her
Anyone who saw Asif Kapadia's astonishing documentary Amy can attest that the life of Amy Winehouse—one filled with joy, emotion, suffering, and tragedy—is tailor made for Hollywood. So it comes as little surprise to learn that indeed an Amy Winehouse biopic is in the works.
Straightforwardly title Amy Winehouse, the upcoming film will be written and directed by Irish filmmaker Kristen Sheridan, whose previous efforts Dollhouse and August Rush were hit-and-miss. But what the success of this film ultimately hinges on is the actress who'll portray one of the most singular cultural icons of the 21st century. 
Early indications are that Noomi Rapace will play Winehouse. According to The Hollywood Reporter, the Swedish transplant, who first broke out as Lisbeth Salander in the original The Girl With The Dragon Tattoo trilogy, is "in talks" to star. Upon first glance, Rapace seems ill-fitted for the role, both physically and sonically. There must be dozens of qualified actresses who hail from Winehouse's native U.K. and who are more than capable of playing one of their country's most indelible folk heroes. But hey, that's why they call it acting, and Rapace is very good at it.