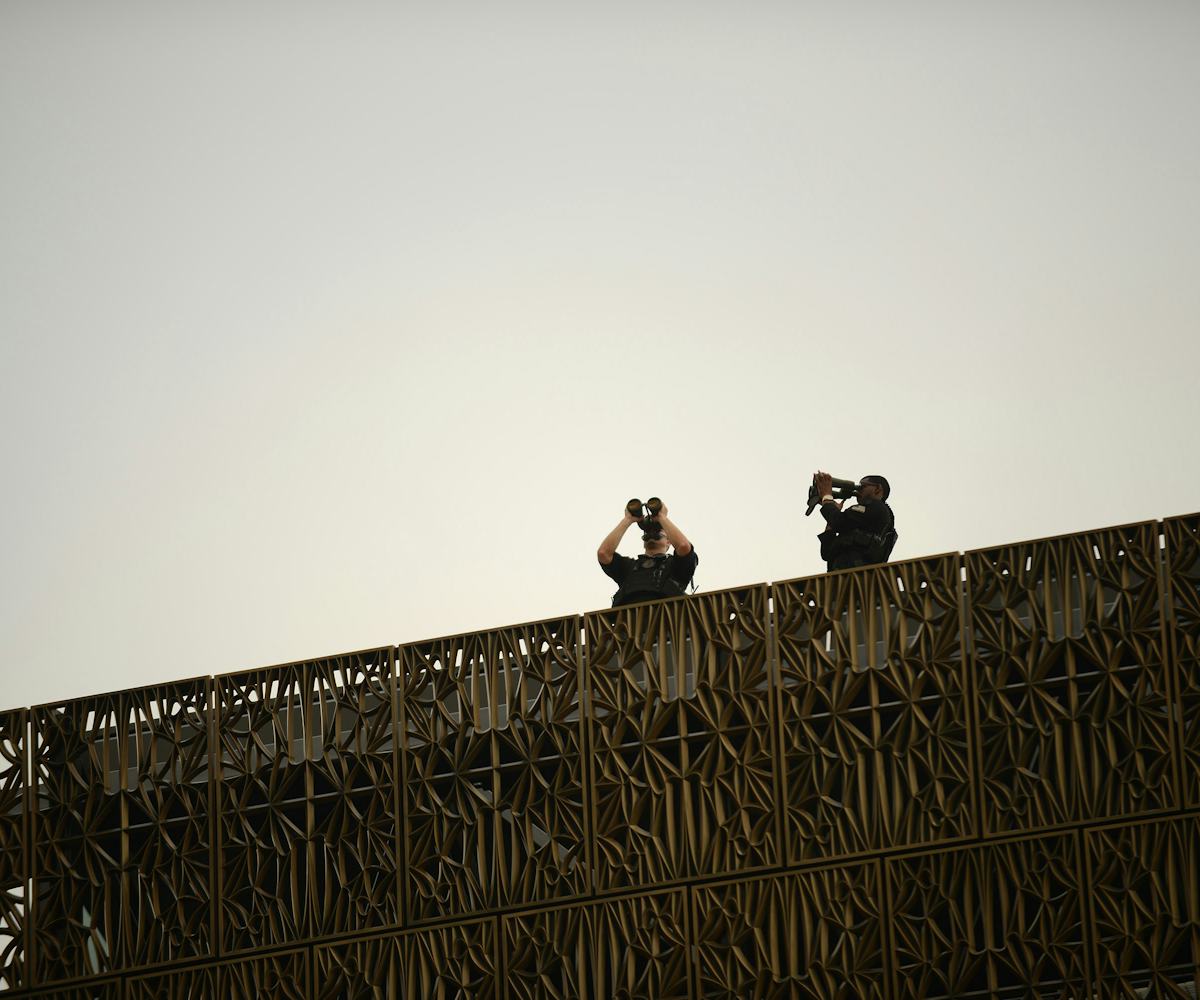 Photo by Astrid Riecken/Getty Images
Tourists Find A Noose Inside The Museum Of African American History
This is the second racist attack on museum grounds in a week
Tourists visiting the National Museum of African American History and Culture (NMAAHC) in Washington D.C. on Wednesday found a noose hanging in an exhibition about segregation, according to the Smithsonian. This is the second racist attack on museum grounds in a week.
After the noose was found, the exhibit closed briefly so police could investigate, and was reopened hours later. This disturbing incident occurred just four days after another noose was discovered hanging in a tree at the Hirshhorn Museum in D.C. 
"The noose has long represented a deplorable act of cowardice and depravity—a symbol of extreme violence for African Americans," NMAAHC director Lonnie Bunch said in a statement. "Today's incident is a painful reminder of the challenges that African Americans continue to face. Our museum is a place of learning and solace, a place to remember, to reflect and to engage in important discussions that help change America. This was a horrible act, but it is a stark reminder of why our work is so important."
The Smithsonian's secretary, David Skorton, called the incident in a company-wide email an "act of hatred and intolerance," adding that it was "especially repugnant in a museum that affirms and celebrates the American values of inclusion and diversity." 
This is only one of more than 1,300 hate crimes that have taken place since November 2016, according to the Southern Poverty Law Center (SPLC). There have been nooses found hanging at high schools, universities, and construction sites all over the country. 
Also this week, someone spray painted the n-word on the home of NBA star Lebron James. "It goes to show that racism will always be a part of the world, a part of America," James told reporters. "Hate in America, especially for African Americans, is living everyday. No matter how much money you have, no matter how famous you are, no matter how many people admire you, being black in America is tough." 
A spokesperson for the SPLC, Ryan Lenz, told the Smithsonian, "We haven't seen such mainstream support for hate in decades, not since the Civil Rights era 50 years ago. We're witnessing a moment when there are tremendous challenges to the country that we built on pluralism and democracy. The civil rights accorded every American are firmly under threat."