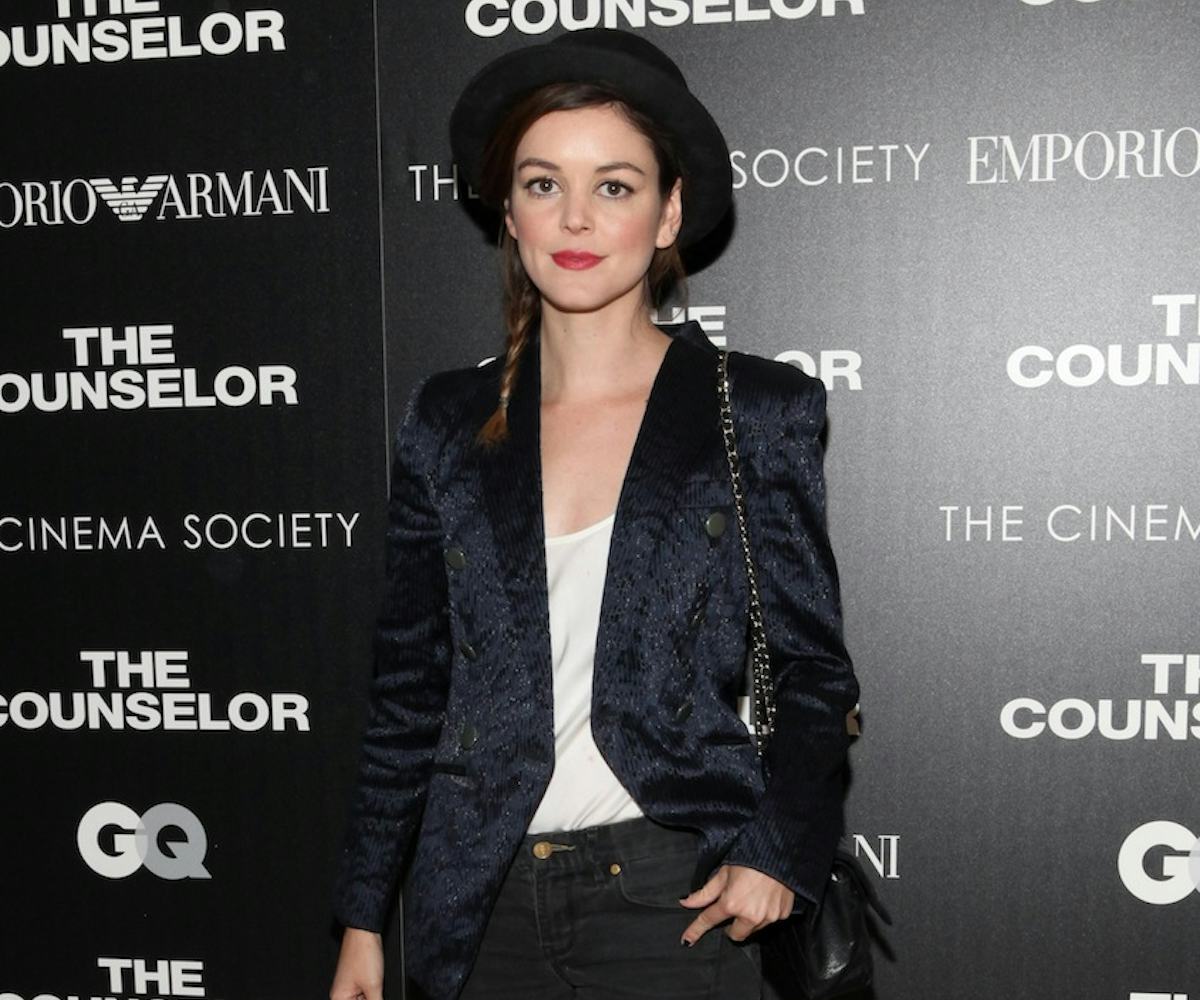 photo by Aria Isadora/BFAnyc.com
best dressed: nora zehetner
she's got that je ne sais quoi.
We're not sure what it is exactly about Nora Zehetner's outfit that we love--could be the bowler hat, could be the velvet blazer--but we do know that we want every item she's wearing, like, right now.
Zehetner started with a classic white T-shirt and black skinny jeans as a base, and then opted for a little bit of a French look with her blazer, hat, and Petite Meller-style makeup. Black pumps, black nail polish, and a black bag rounded out her look. 
Try out a these items to get Zehetner's look, but remember to throw something fun into the mix, like a berry lipstick, to get that je ne sais quoi vibe. 
MUST: Forever 21 Skinny Jeans -- $14.80
TRUST: Topshop Porkpie Hat -- $50