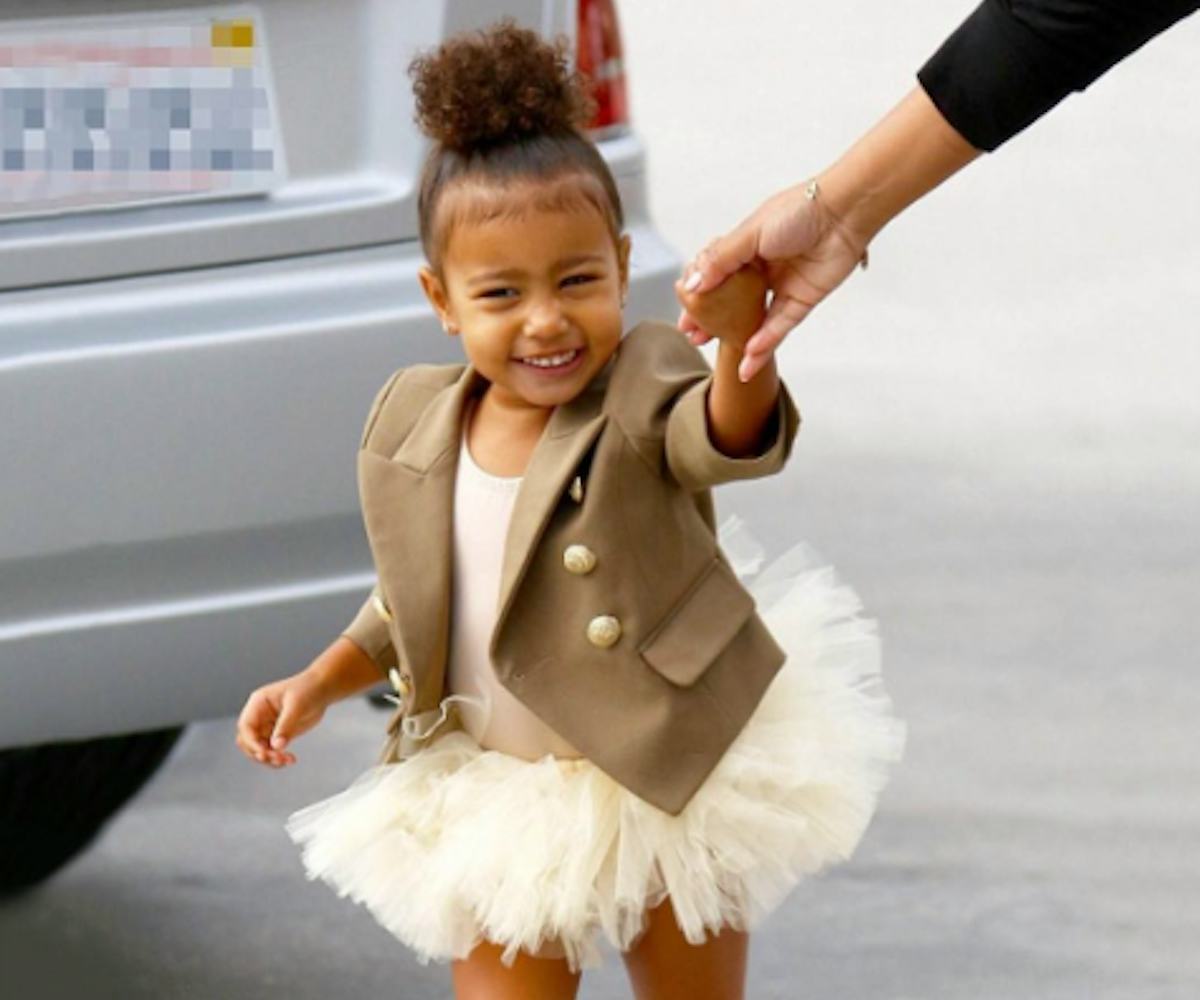 Photo courtesy of @kimkardashian on Instagram.
North West's Closet Is Something To Envy
kim posts a sneak peek at the toddler's huge walk-in closet
Last night, Kim Kardashian posted an adorable photo on her Instagram of North being a true princess—decked out in a Cinderella costume and Minnie Mouse ears, sitting on the floor of her closet surrounded by toys.
There's no denying that little North is already one of our favorite style icons, but what we're really fans of over here is her closet. As it is probably every New Yorker's dream to one day have a huge closet (preferably of the walk-in sort), the two-year-old's digs are something to envy—huge and packed with shoes, toys, and tons of drawers we could only imagine being filled to the brim with toddler-sized designer gear.
So maybe if it were us, we would replace the toys with let's say, handbags, but we can't help but be a bit jealous of the amount of space.