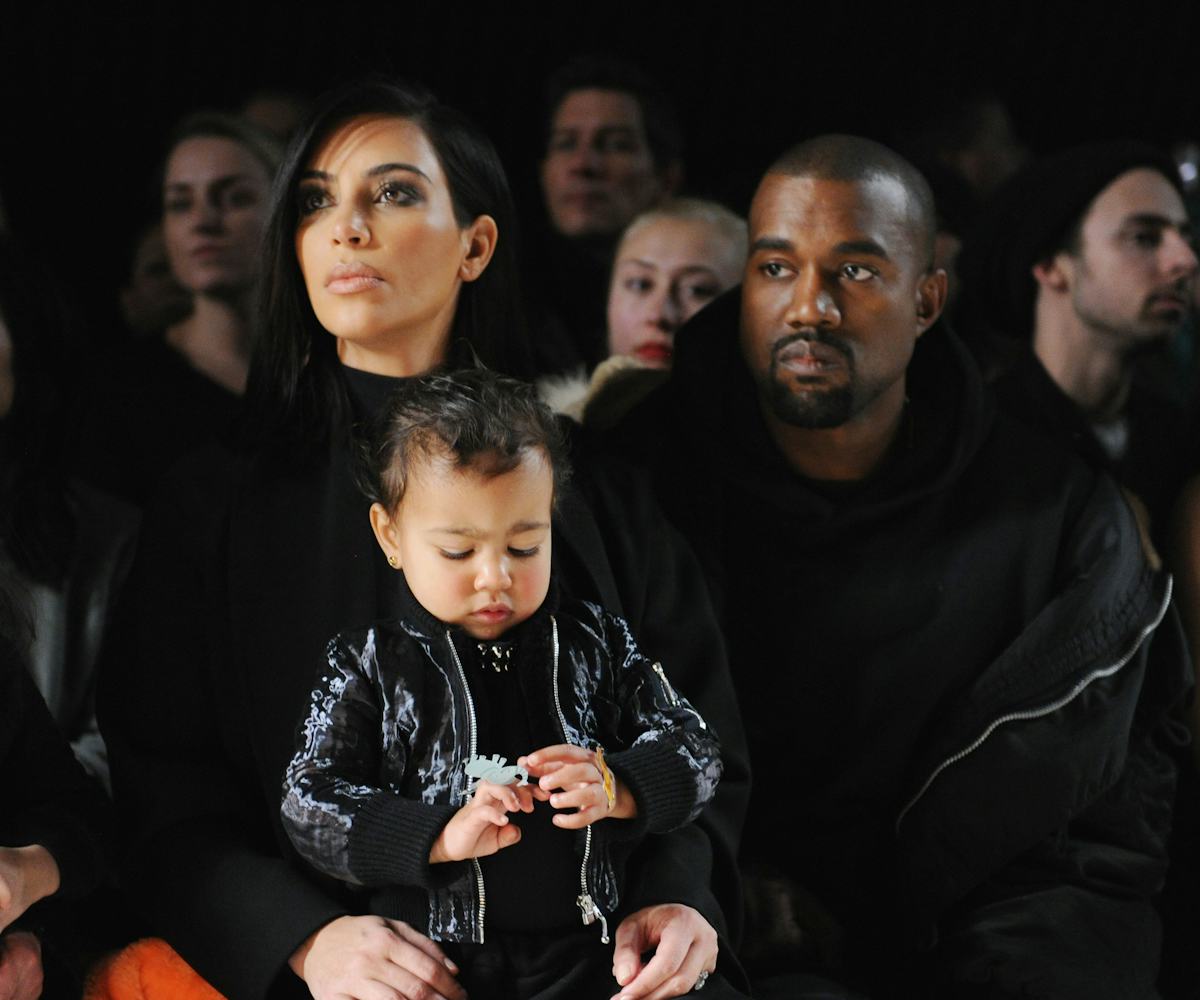 photo by Craig Barritt/Getty Images
North West Is *So* Over The Paparazzi
North West didn't ask for the fame. She didn't ask for the adoration, the fans, or the innumerable "awws" that are muttered about her on a daily basis. Hell, she didn't even ask for her father to write a revolutionary song about her late grandmother's vision of her. But, alas, when you're born into what is undoubtedly one of the most famous and pop-culturally relevant families in the world, that sort of attention seems unavoidable. Plus, the song is pretty sweet. 
And so, every day, the two-year-old must endure hoards of paparazzi, who, whether they actively know it or not, are preying on a toddler and sucking away a majority of her chances at having some semblance of a childhood. And like most of us—especially those that have lived less than 36 months on this earth—she can get a bit tempermental sometimes. But it's only because she wants to live her own life, and have others respect her privacy. So when a
of her saying, "I said no pictures," started circulating on the Internet, it was a little bittersweet. She's a strong, independent woman girl, and she's taking agency of her own well-being. But, at the same time, that very video in which she was pleading for a picture-free day has been exploited. But, She's so lucky, she's a star, you think. Well, friends, sometimes stars deserve some time to themselves. After all, many artists have found their maximum creative potential when they were isolated. And we really, really want her to find that before her debut album drops.