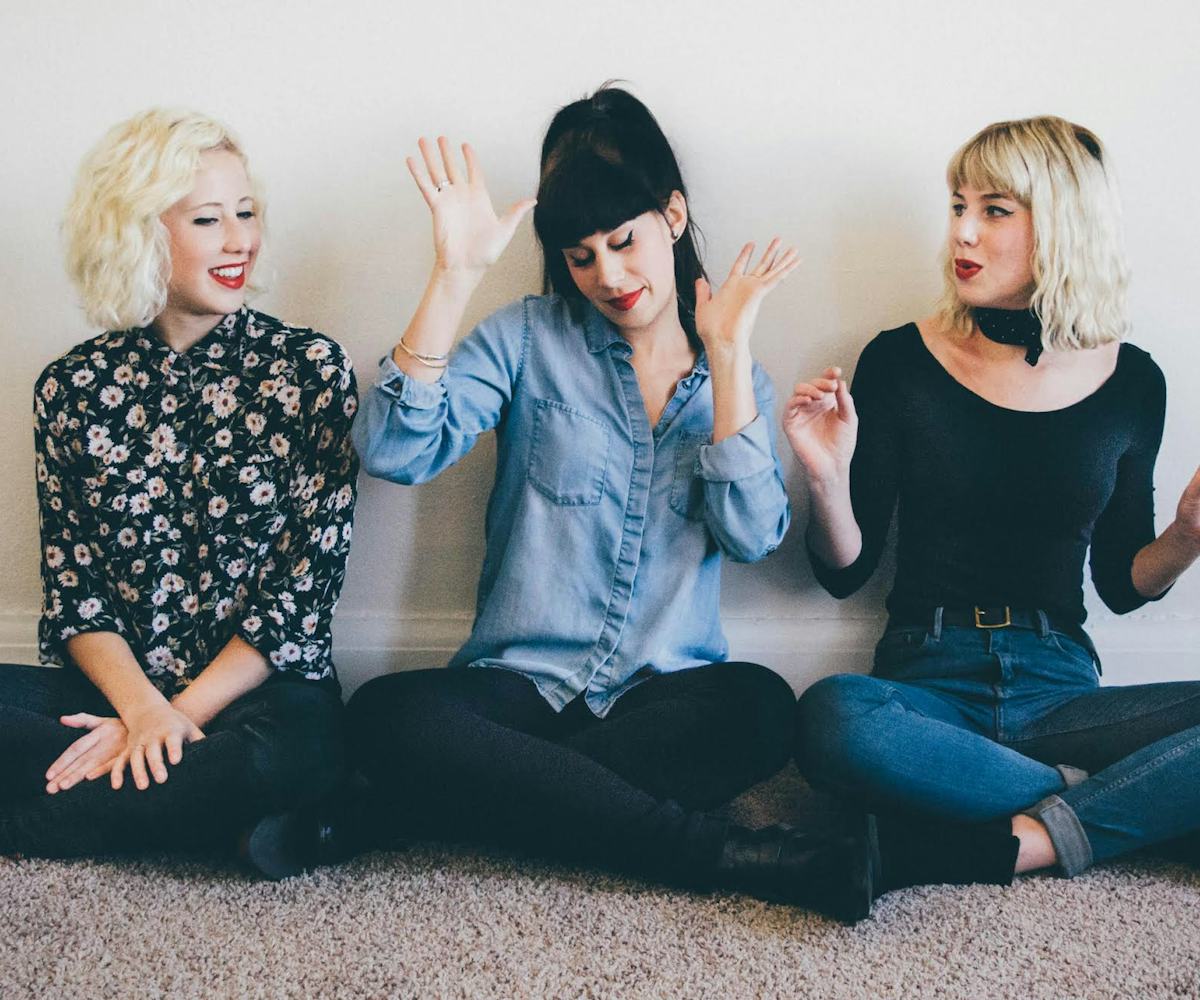 photo via Good English facebook
Northside Fest Cancels Good English's Performances After Drummer's Sympathetic Statements About Brock Turner
"Rape on campuses isn't always because people are rapists"
Two days ago, the statement that Leslie Rasmussen made to the court about her childhood friend, the Stanford rapist Brock Turner, was released to the public. In light of her sympathetic comments, Brooklyn's Northside Festival canceled all four scheduled appearances at the fest by her band, Good English.
Turner was charged and convicted with intent to commit rape of an intoxicated/unconscious person, penetration of an intoxicated person, and penetration of an unconscious person after two bikers found him lying on top of a half-clothed unconscious woman in January 2015. The prosecutors suggested he receive a six-year jail sentence. He received six months. Late last week, the victim's court statement was published on Friday and went viral, which brought the case to international attention. Since then, Turner's father posted a Facebook status that reduced his son's crime to "20 minutes of action," and the character witness letter that Rasmussen gave to the court in defense of Turner was released. 
In her letter, Rasmussen downplayed Turner's crime and summed it up to binge drinking culture and the label of rape to "political correctness." She wrote:
I don't think it's fair to base the fate of the next ten + years of his life on the decision of a girl who doesn't remember anything but the amount she drank to press charges against him. I am not blaming her directly for this, because that isn't right. But where do we draw the line and stop worrying about being politically correct every second of the day and see that rape on campuses isn't always because people are rapists.
She continued, "This is completely different from a woman getting kidnapped and raped as she is walking to her car in a parking lot. That is a rapist. These are not rapists. These are idiot boys and girls having too much to drink and not being aware of their surroundings and having clouded judgement."
After the festival and venues where her band was scheduled to play received criticism, Northside cut them from the lineup.
Industry City Distillery, a venue where Good English was formerly scheduled to play, wrote on Twitter:
Good English were scheduled to play four Brooklyn venues in affiliation with Northside Festival, but after the festival and participating venues received a barrage of criticism online for hosting the band, they cut them from the bill.
Shortly after, the band released the following statement, which once again sadly doesn't place blame on Turner but instead on drinking culture, from Rasmussen on their Facebook page. The page has since been taken down, but a screenshot taken by Stereogum remains.