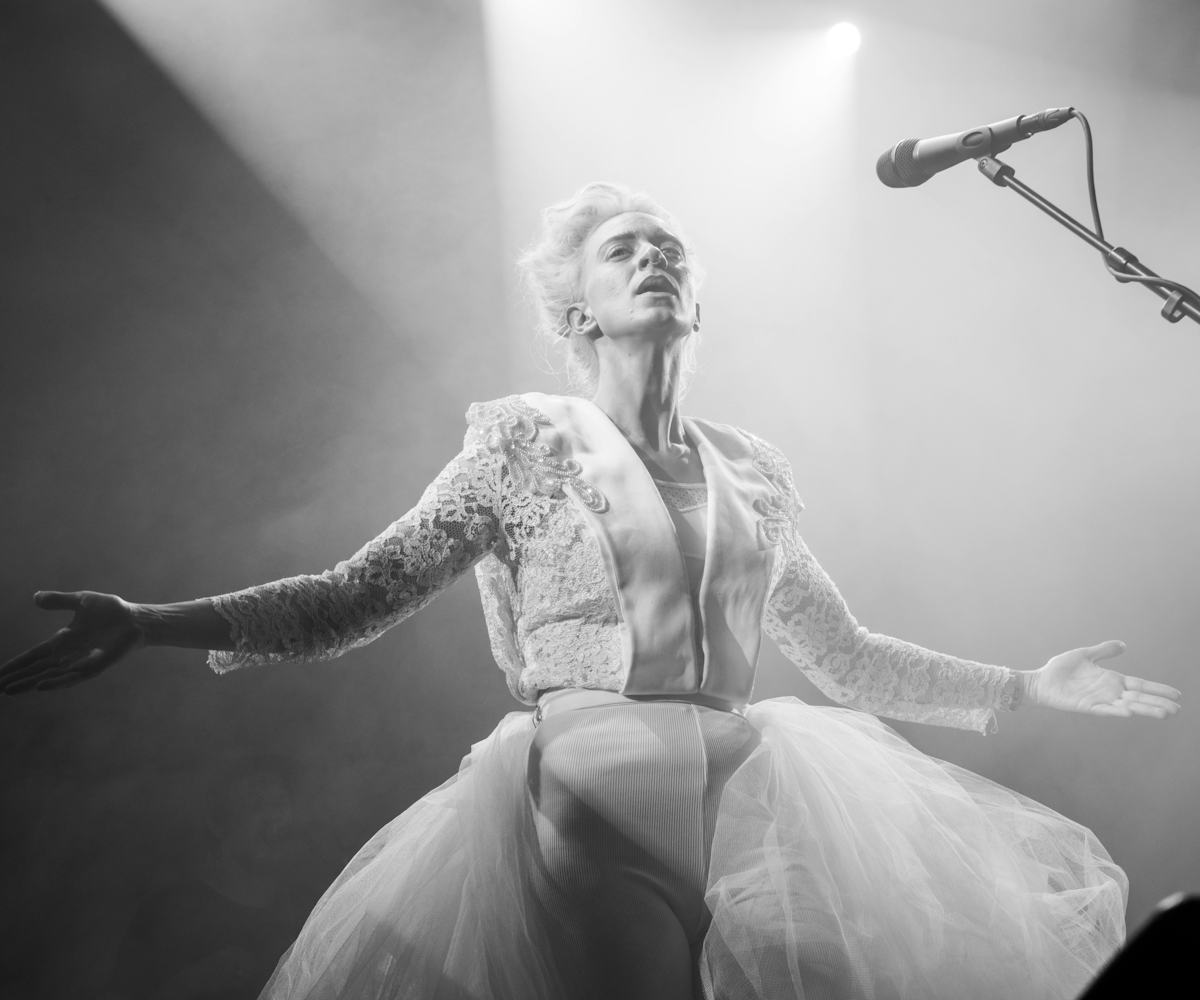 photographed by erik moholdt
the norwegian musicians everyone is talking about
pay attention to these names
This year's Øya Festival in Oslo featured some of the biggest names in music, from Florence & The Machine to Beck—as well as indie favorites like Lianne La Havas, Father John Misty, and Years & Years. It also boasted some of the most inventive acts in Scandinavia: Musicians you may have heard of like Röyksopp, Casiokids, and Kygo. Ahead, the names to pay attention to—they'll definitely be making more waves Stateside soon.
A headliners of the festival, Susanne is one of Norway's most popular singer-songwriters, with five studio albums under her belt. Her single, "Fade Away," from her latest album Ten Love Songs is an electro-fun ballad you'll soon be singing along to.
High energy with guitars and bass, this badass four-piece girl band from Bergen knows how to win over an audience: Their catchy tunes get people hand-clapping away. Check out their single, "Syndere i Sommersol."
Berlin-based Norwegian singer Kari Jahnsen has a debut album Till It's All Forgotten dropping September 11, and will soon be touring the States with The Cribs. Her music has a cinematic quality that will be sure to conjure up beautiful dreamscapes in your mind. The music video for her single "Hunter" was filmed in Wales by visual artist and director Irrum. 
Anna's hit single "Sway" has been remixed by Chainsmokers and Togetherness (Nicky Clarke and Ross Clark from St. Lucia), and we can't wait for her to drop a complete album.
A popular indie rock band, this five-piece group put out their second album Blind as Night last year. It followed their debut album, To The Treetops, which won them the "Best Pop Group of the Year" at the Norwegian Grammys.
Self-described as a "sassy soulmistress," you might expect to hear Miss Tati's music in any Spike Lee joint thanks to that downtown, sunshine-filled vibe. Her single "Shakedown" is something you'll be jamming to in no time.
If there were fairies in Norway, Thea Hjelmeland would be the songstress version. Her track "Feathery" from her second album Solar Plexus is what you would imagine it to be: visceral, visual, uplifting.
The Brooklyn-based Norwegian musician has put out seven albums, with his latest, Please, coming out last Fall. His cover of Sia's "Chandelier" is an inventive take on the popular tune, and these conversations about repurposing and collaborations continued at the festival, where Lerche interviewed some up-and-comers including Shamir and Swedish rapper Silvana Iman, whose single För Evigt with Marlene is infectious.