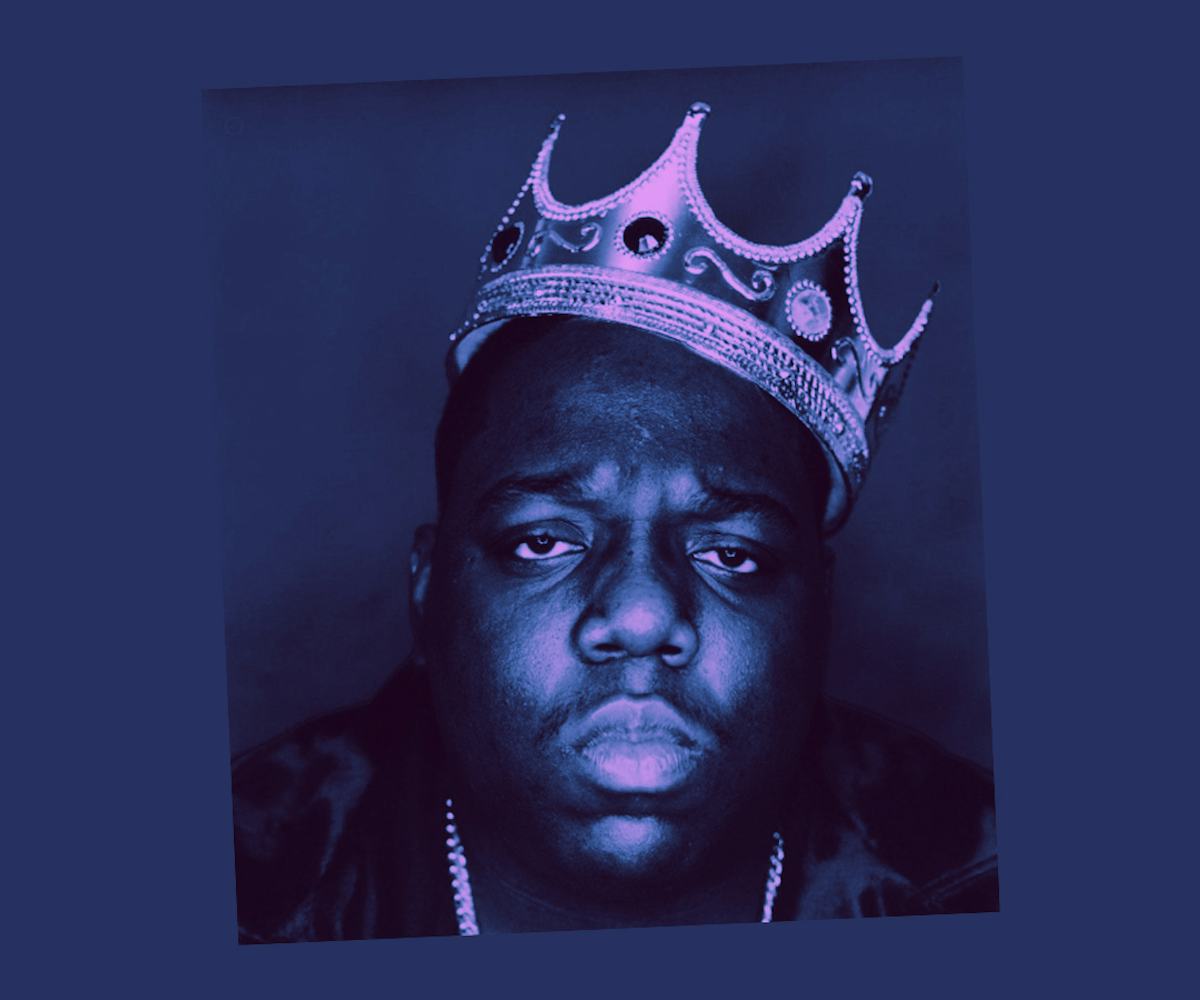 Photo courtesy of Atlantic Records
How The Notorious B.I.G. Influences Today's Coolest Musicians
"He taught me that art is telling your story"
You can't talk about modern-day music without the Notorious B.I.G. He went places many didn't dare go during his short but profound career, elevating the art form that is hip-hop and rap to a whole new level. He was big, bold, and clever. His two full-length albums, 1994's Ready to Die and 1997's Life After Death, are bona fide canonical. Biggie was and is one of the kings of rap.
On March 9, 1997, Biggie (Christopher Wallace/Biggie Smalls/B.I.G./The Notorious B.I.G.) died at the age of 24. He was murdered in Los Angeles in a crime that is still unsolved. Its mythic status only adds to the legacy he left behind, one we're still reveling in two decades later. They just don't make rappers like they Biggie anymore, and the following musicians will the first to tell you that.
Leaf
"Biggie is a huge inspiration for any young rapper coming from New York. His lyricism and simplicity are incomparable. No one to this date has outdone him and in my eyes, no one will. Everything from his charm to his rhymes to his lifestyle was innovative for his time and spoke the message of what was going on at the moment. For me, 'Warning,' 'Gimme the Loot,' 'Suicidal Thoughts,' and many more will always have a place in my heart. The first song I ever smoked to was Biggie and so many other moments of my life have been complemented by his music. I believe everyone in hip-hop owes it to all our innovators. I wasn't even born before Biggie died, but his music still lives on through me, and I will definitely pass it down to my kids. RIP to a rap legend."
Daye Jack
"Biggie was like a cartoon character; he was larger than life. I remember hearing his songs as a four-year-old in Nigeria, not knowing he'd already passed. He had a voice that was charming yet commanding. You felt like you were along for a ride with a wise big brother who would crack a joke from time to time. He taught me that art is telling your story; if you say what's real to you, people from different walks of life—from all around the world—will relate to the emotion behind it."
Tiggs Da Author
"Biggie's songs and lyrics had a profound influence on me growing up. The line 'I see some ladies tonight that should be having my baby, baby' from 'Big Poppa,' is basically how I feel all the time and inspires all of my songs. He is one of my favorite rappers and artists of all time."
Alex Pall (The Chainsmokers)
"Ready to Die and Life After Death were some of the most powerful records that I have ever listened to. I listened to Ready to Die so many times on tape that it actually broke. His music was one of the first examples of songwriting that I can remember that took me out of my reality and created an entirely new world based around his lyrics."
Cash Cash
"Cash Cash is without a doubt influenced by B.I.G. It might not be that apparent in our music, but it is conceptually. We remember being blown away by 'Juicy' and 'Mo Money Mo Problems.' The way Biggie paired his gritty street flows up with some of the most pop hooks of the time is very similar to what we do now. We take our melodic hooks and pair them with gritty electronic sounds that come from the dance world. What Biggie did with Faith Evans, Ashanti, Michael Jackson, and Puff Daddy reminds me of the type of collabs we do with artists such as Busta Rhymes, Christina Perri, Nelly, and Fitz and the Tantrums. RIP Biggie Smalls."
Black Saint
"Biggie was an innovator and a game changer. He found his special and unique method of delivering rap through his one-of-a-kind performances and was brave enough to be one of the first to blend rap music with R&B style tracks, which makes us wanna find our true sound and style to stand out as musicians. We were greatly inspired by him when we began to write songs in our early years."
The Knocks
"Biggie was one of the greatest rappers to ever live. His lyrical and storytelling abilities were unmatched at the time, and he was a catalyst for making hip-hop as popular as it's become. Being the huge East Coast rap heads that we are, Biggie was a major influence for us. JPatt plays 'Gimme the Loot' in all of his DJ sets and aggressively raps every single word. It's amazing."