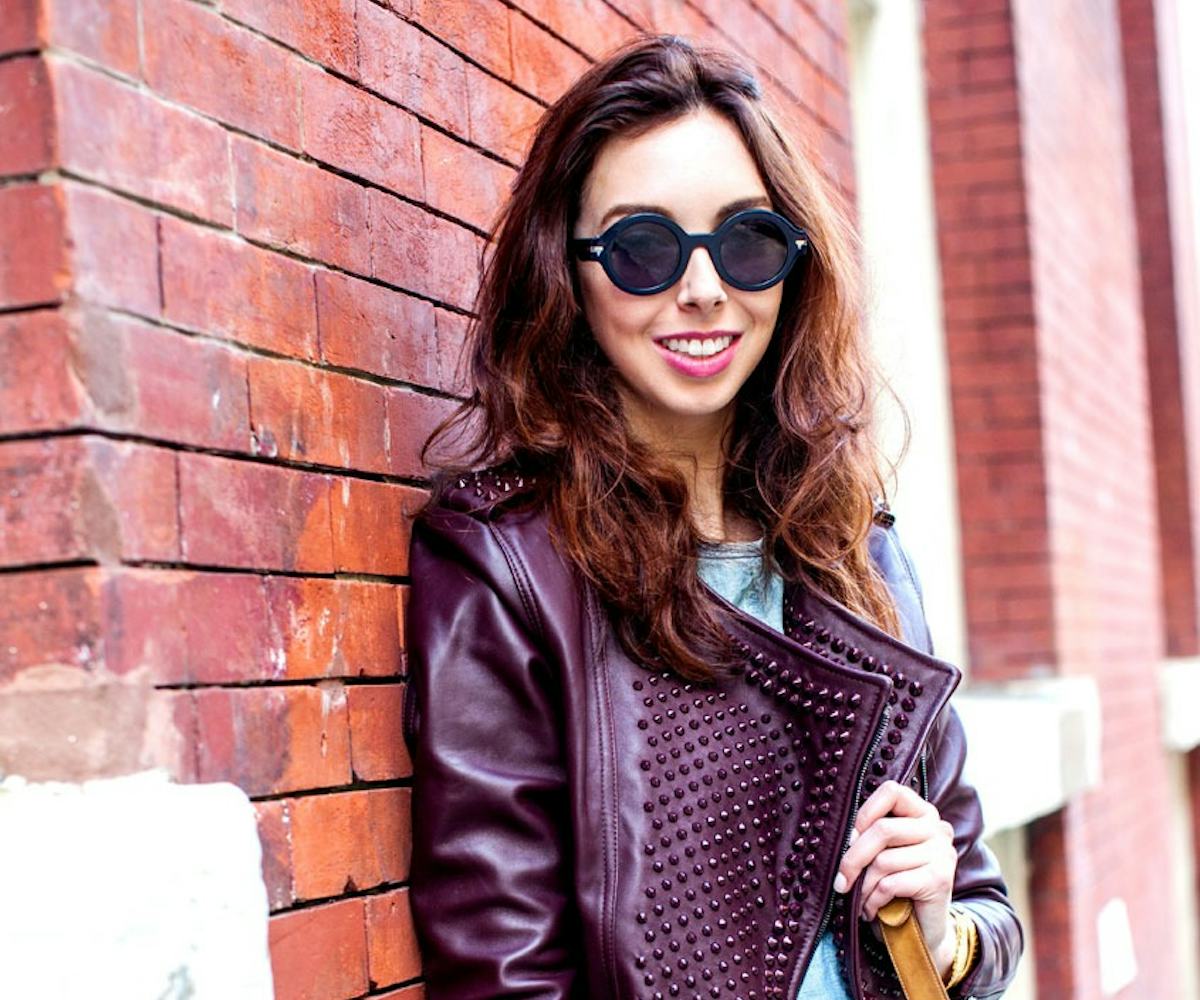 photo by lydia hudgens
freebie friday: whatta stud
we have a studded leather jacket up for grabs!
Whether you're Danny Zuko from Grease or Alexa Chung IRL, it doesn't matter: leather jackets are one of the only closet staples that will never, ever go out of style. And while we'll always be into the timeless black moto, every now and then you need an update...which is where Nour Hammour comes in.
The Parisian brand has been crafting awesomely embellished toppers for seasons now, adding statement details like studs, metal, and more. We had the chance to take the wine-colored version out for a spin recently, and can now verify that it's our new fall staple.
And because we have a free one up for grabs, it can be yours, too! Enter to win this jacket  below, then browse the rest of the styles here.