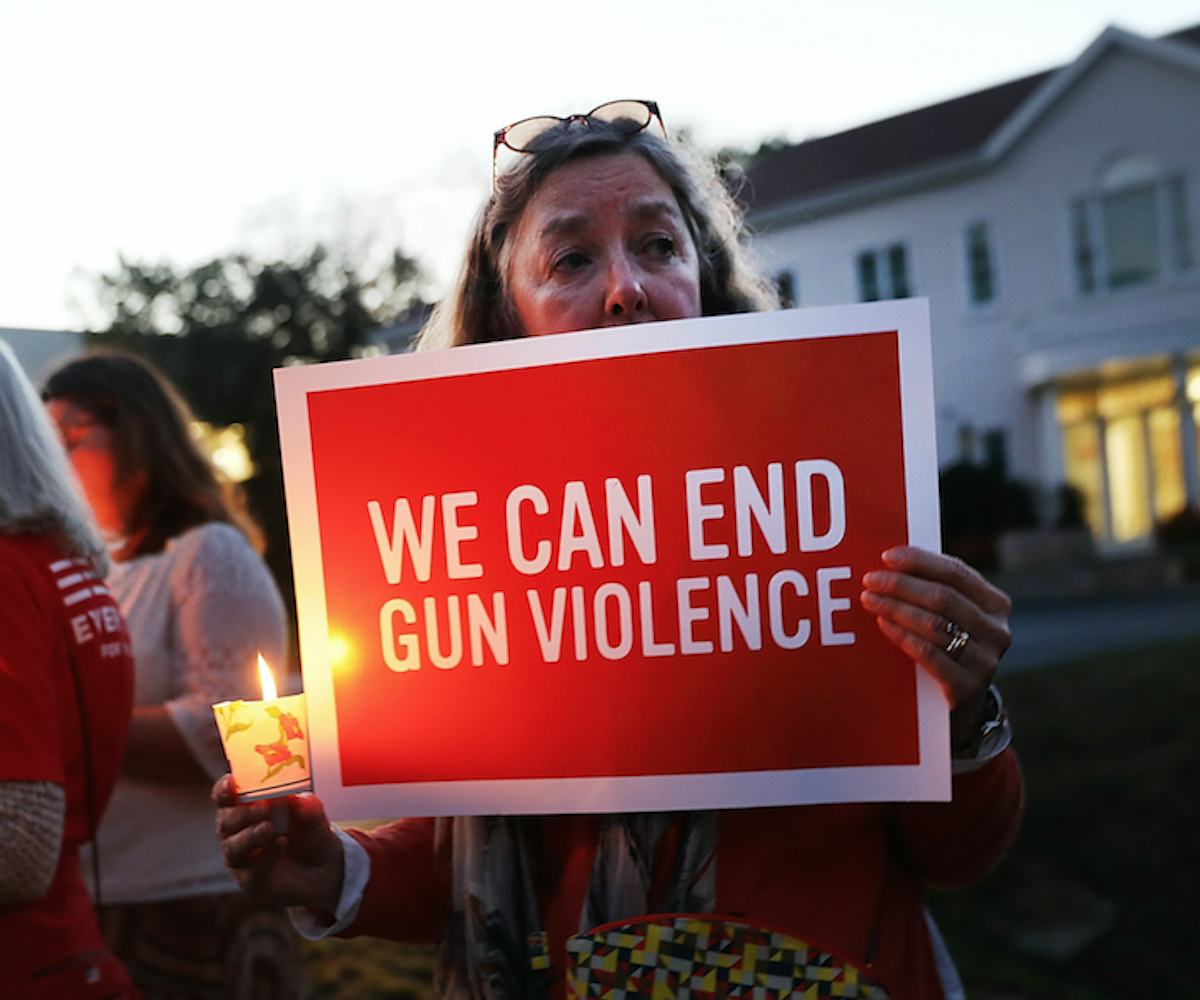 Photo by Spencer Platt / Getty Images
The NRA Is Pissed That Companies Are Cutting Ties With Them In Growing Boycotts
United, Delta, Best Western, Hertz, and many more are divesting from the gun lobbying group
A handful of companies have divested from the National Rifle Association amidst growing criticism of the gun rights advocacy group in the wake of the recent Florida school shooting and subsequent wave of activism from survivors. The NRA has replied to the boycotts with heated rhetoric.
As part of the expanding #BoycottNRA campaign, several corporations have rescinded their contributions and partnerships to the NRA. The list of companies cutting ties with the group includes United, Delta, Best Western, Hertz, Budget, and Met Life. Several brands had announced their decisions over Twitter:
The NRA has described the companies' decisions as "a shameful display of political and civic cowardice," according to The Washington Post. 
"Let it be absolutely clear, the loss of a discount will neither scare nor distract one single NRA member from our mission to stand and defend the individual freedoms that have always made America the greatest nation in the world," the NRA continued in a statement.
Amongst the companies pulling away from the right-wing lobbying group is the First National Bank of Omaha, which once advertised itself as the "Official Credit Card of the NRA."
"Customer feedback has caused us to review our relationship with the NRA," the bank said in a statement. "As a result, First National Bank of Omaha will not renew its contract with the National Rifle Association to issue the NRA Visa Card."
Esquire has published an updating list of companies that have not ended their relationship with the 2nd Amendment advocacy group. Their list of brands includes FedEx (guess we'll be using UPS for a while...), eHealth, and the American Cellars Wine Club. 
The extent to which the boycott will cost the NRA in both finances and political influence is unclear.