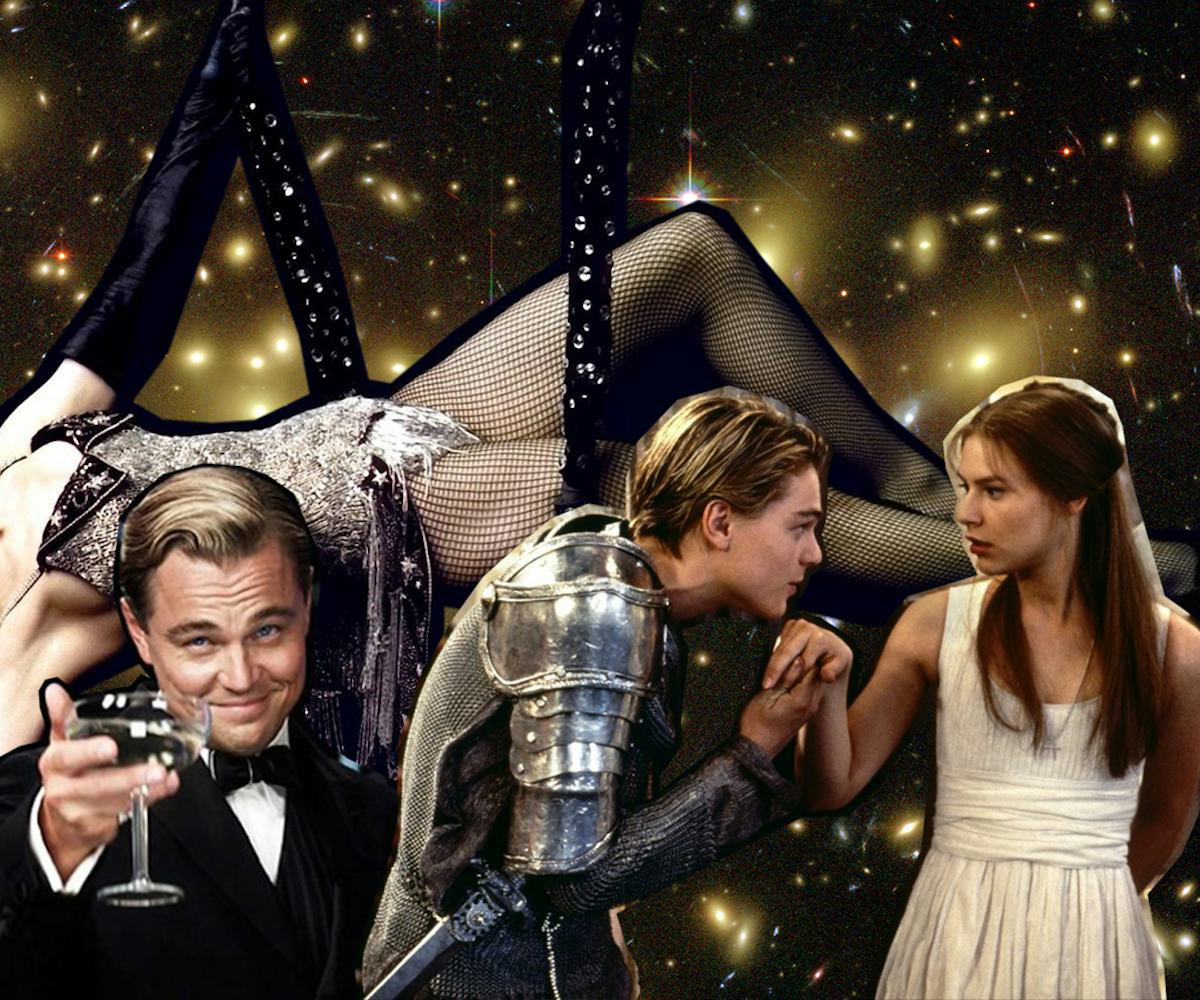 Photo courtesy of Warner Bros.; 20th Century Fox
How To Throw A Baz Luhrmann NYE Party
Baz Luhrmann is one of Hollywood's last eccentrics. He's over-the-top, ambitious, and a true visionary. His movies are pieces of eye candy, frenzied and bursting with drama (and tragedy). One thing you can always count on him for is one hell of a party sequence. From Romeo + Juliet's "Young Hearts Run Free" scene to the first third of Moulin Rouge! and The Great Gatsby, Luhrmann has thrown parties only Hollywood can dream up. They're glitzy, glamorous, and always debaucherous. All you need is a few shiny things and perhaps a dress code of your choosing because dressing up should be an event in and of itself. Don't do it because you feel like you have to. Do it because you can, can, can.
Step one is to obviously hang as many mirror balls as possible from your ceiling. Scatter a few larger ones in the corners, too. It'll make for a strong Instagram moment while also creating a party atmosphere akin to The Get Down.
Party Oasis, Assorted Disco Mirror Balls, $3.99-$69.99, available at Party Oasis.
Romeo + Juliet your space. This is truly what it looks like when doves cry.
Clockwise From Top Left: Urban Outfitters, LED Curved Sign in 'Circle,' $129.00, available at Urban Outfitters; LED Curved Sign in 'Squiggle,' $129.00, available at Urban Outfitters; Neon Mfg., Skull Table Lamp, $129.00, available at Urban Outfitters; Urban Outfitters, LED Heart Sign, $129.00, available at Urban Outfitters.
Confetti sure is a pain to clean, but a Baz Luhrmann party would be nothing without cannons upon cannons of confetti. Sparklers will only help to add to the majesty and quasi-sense of wealth.
Birando, Four Glitzy Silver Confetti Cannon, $8.99, available at Birando; Sparklers Online, Box Of 288 Sparklers, $40.00, available at Sparklers Online.
Because Solo cups are just unacceptable in Baz Luhrmann's world.
Crate & Barrel, Camille Champagne Glasses, $10.95 - $12.95, available at Crate & Barrel.
Your space is sparkling, you might as well make sure your drinks are as well.
Kim Crawford, Fizz Methode Traditionnelle Marlborough, $21.49, available at Get Wine Online.
A strong flower arrangement can transform a space from nice to extraordinary. If there's one thing Jay Gatsby knew well, it was a room filled with flowers is a good room, indeed.
The Bouqs Co., Flashy Soft 'N' Lovely Rose Mix, from $50.00, available at The Bouqs Co.
Camp it up, y'all. Line your walls with tinsel, line your doorways, line your life.
Party City, Silver Doorway Curtain, $8.99, available at Party City.
Finally (and most importantly), you need music. The Beats Pill+ packs the bass Beats is known for with the capability of syncing multiple speakers in your space to create the ultimate surround sound experience. Plus, you can control your music straight from your phone. Hey, Mister DJ!
Beats By Dre, Beats Pill+, $199.00, available at The Apple Store.