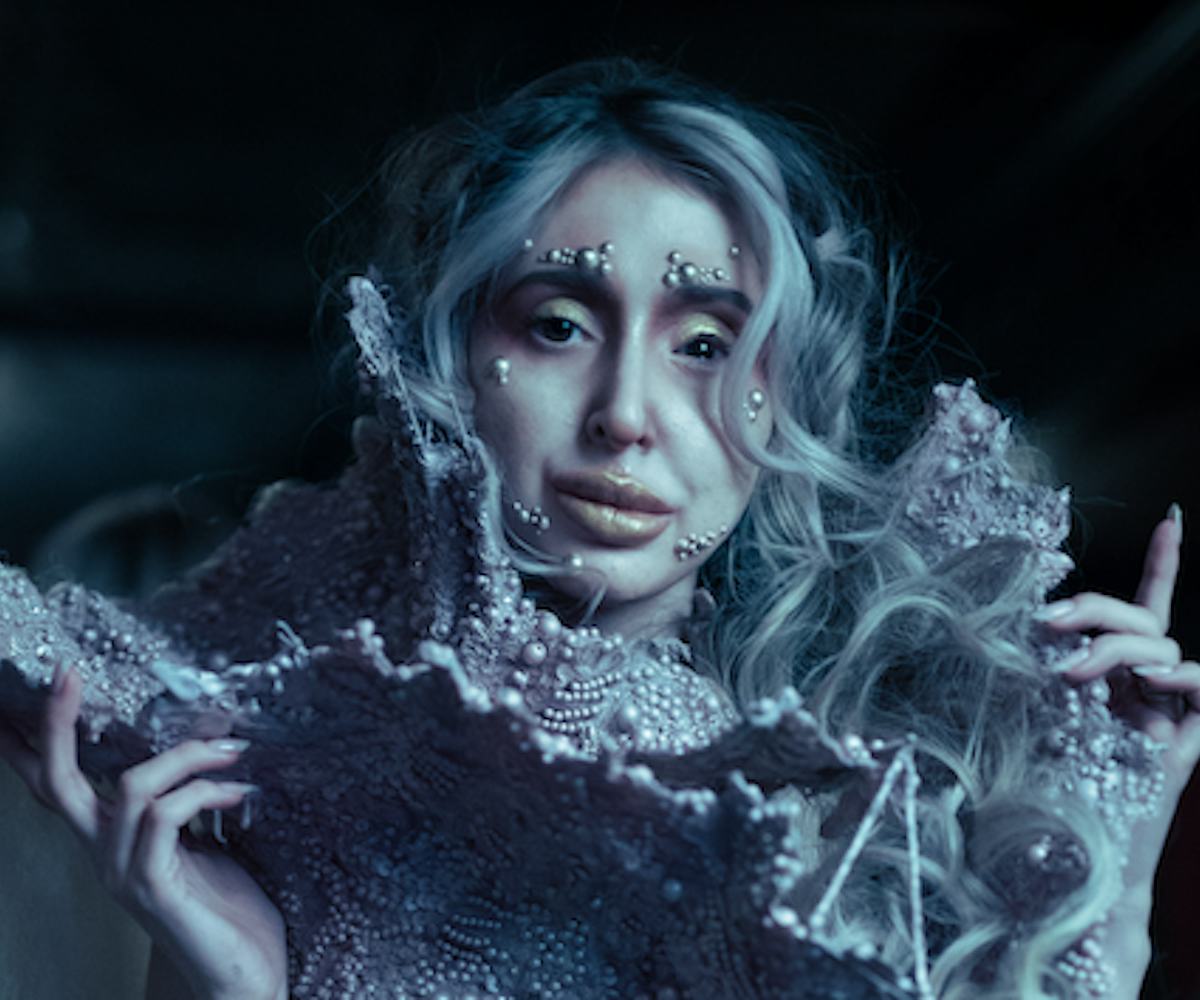 All photographs by Matthew Sperzel.
'American Horror Story' And 'House Of Wax' Clashed In This NYFW Show
Couture designer Ashley Rose's presentation was full of killer looks
New York Fashion Week may have just ended, but many of this year's stellar presentations still live on in our memories. This season, we got to witness another wildly extravagant show courtesy of The Blonds, watched emerging designers, like Arianne Elmy, navigate through fashion week madness for the first time, and gawked at all beauty from Chromat's poolside show extravaganza.
And while all of these major fashion moments made a lasting impression on our hearts, couture designer Ashley Rose's debut NYFW presentation took our breath away. Her latest, "Behind Glass," served as a crucial reminder that fashion week is not always about following and starting trends, but using fashion as a unique outlet for creativity and exploration. 
The show took place at Brooklyn's House Of Wax Bar, which is where she drew inspiration for the collection. Models struck a pose (and offered killer death stares) in a variety of avant-garde gowns near eerie wax figures, giving us serious American Horror Story vibes. It was pretty much the witchy, Victorian-chic collection of our dreams (and nightmares!) 
Click through the gallery below to see some of the best moments, captured by Matthew Sperzel, from the presentation.