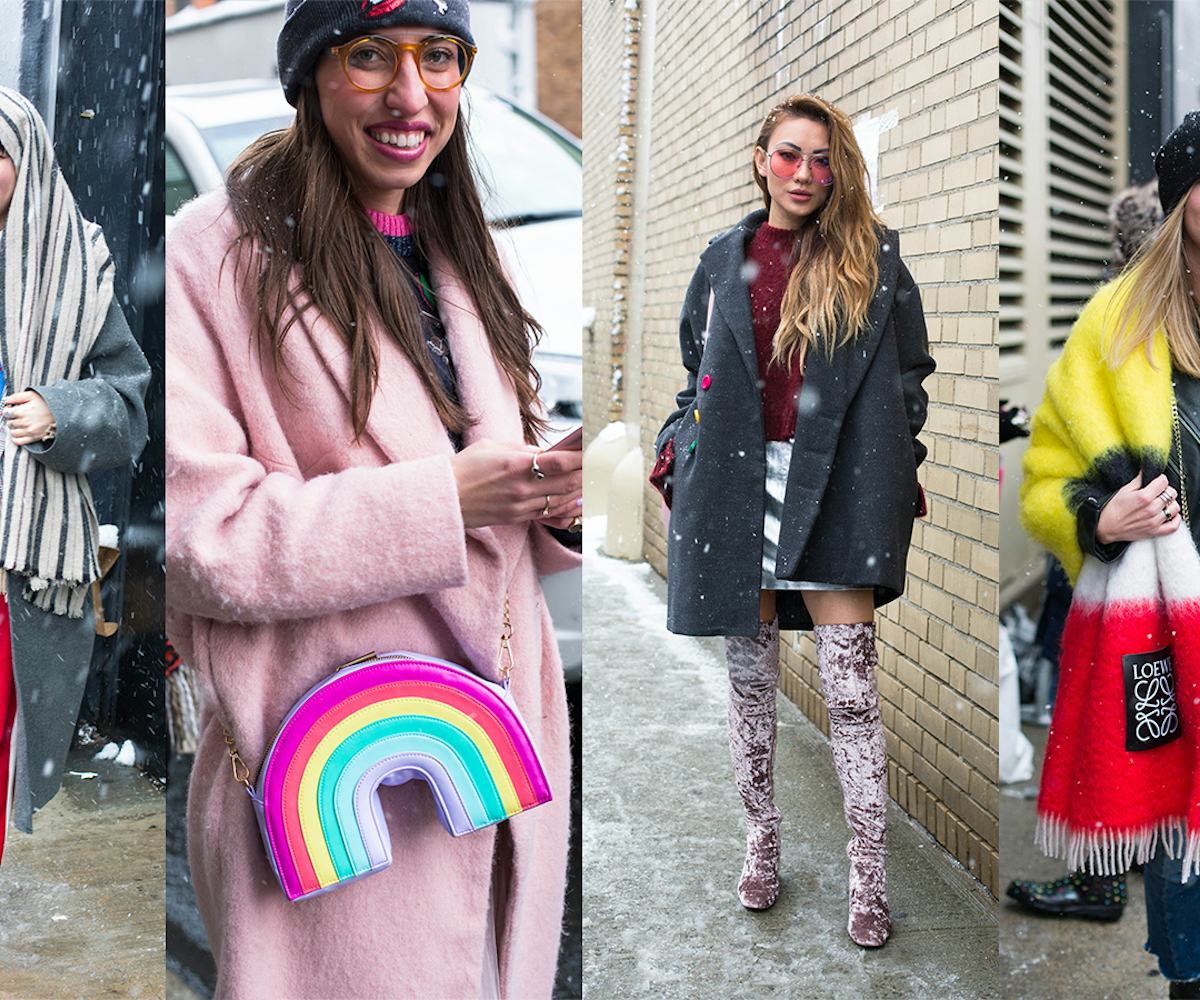 Photo by Franey Miller
NYFW Street Style Day 1: Fashion Has No Limits
Once again, New York Fashion Week's fall edition has come to test our limits. While Wednesday's unofficial first day let show- and presentation-goers enjoy weather warm enough to be spring, giving us just a taste of what's to come, the tables have turned on us when we woke up to a full-on blizzard yesterday. Despite inclement weather and the rest of New York City saying "BRB, snow day," fashion certainly did not take the day off. Editors, bloggers, influencers, and more rolled up to the shows dressed to the nines, despite endless amounts of knee-deep slush puddles.
Subtle pops of red are a surefire way to stand out in the snow.
Layering 101
No umbrella? No problem.
We sure hope these thigh-high velvet boots are warm!
The ultimate model-off-duty style.
Sometimes, a dope varsity jacket is all you need for shelter from the storm.
… or an actual blanket.
When it comes to running from show to show, a pair of comfy sneakers is the only way to survive.
Those shades, though!
This is quite the statement coat.
We love a little NYFW meme action.
This woman came prepared with snowboarding goggles.
It's all sunshine and rainbows over here!
Sometimes, all a girl needs is a jewel-toned jumpsuit.
We're all for this print action.