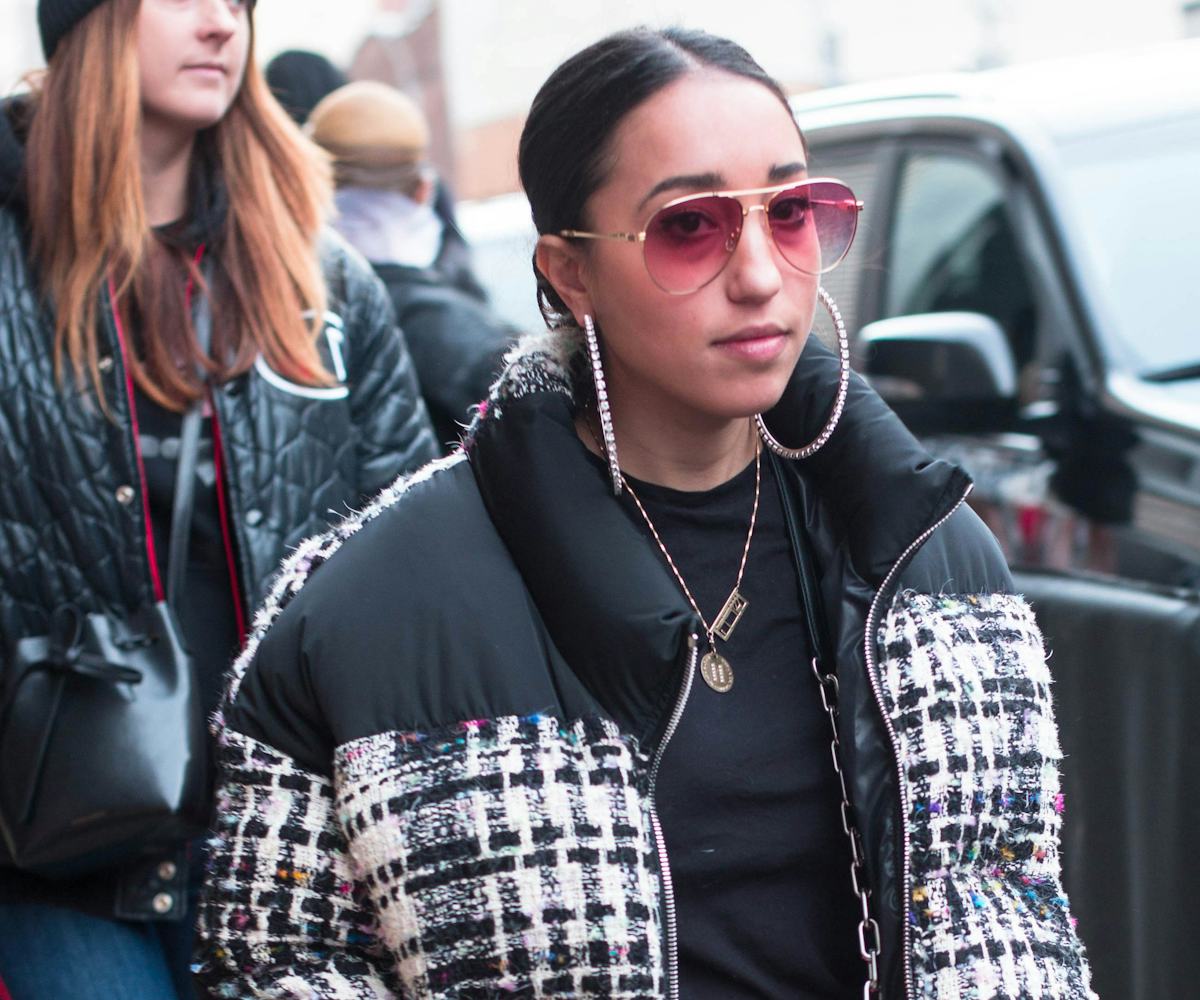 Photo by Franey Miller
NYFW Street Style Day 3: Calling All The Cool Kids
To some, style knows no weather report. We salute you, you brave sartorial souls, for form typically follows function during these cold East Coast months. Risking looking like the Michelin Man in favor of comfort is okay in our books. Leave it to the New York Fashion Week crowd, though, to turn the streets of Manhattan into Function Follows Form 101. Bundling up has never felt (or looked) fresher. And thanks to the following street style stars, our go-to Michelin Man garb is going to be getting a cheeky upgrade. Throw us whatever you got, Mother Nature. We're pretty (and) prepared.
No white after Labor Day, you say? Whatever!
What did we tell you about the new editor coat drape trend?
A lesson in color coordinating and baller phone cases.
Puff, puff, pass that puffer coat.
If there's one trend that can stay, it's the millennial pink and powder blue trend.
A texture study.
A little fluff goes a long way.
It's all about the hardware.
Oop!
What's black and white and red all over?
Those jean bows know.
Good form, platforms!
What's got NYLON's digital Editor-in-Chief, Gabrielle Korn, smiling so much? Could it be the thought of seeing her little doggo later?
We're living for love, too.
Bold hair will always be the best accessory.