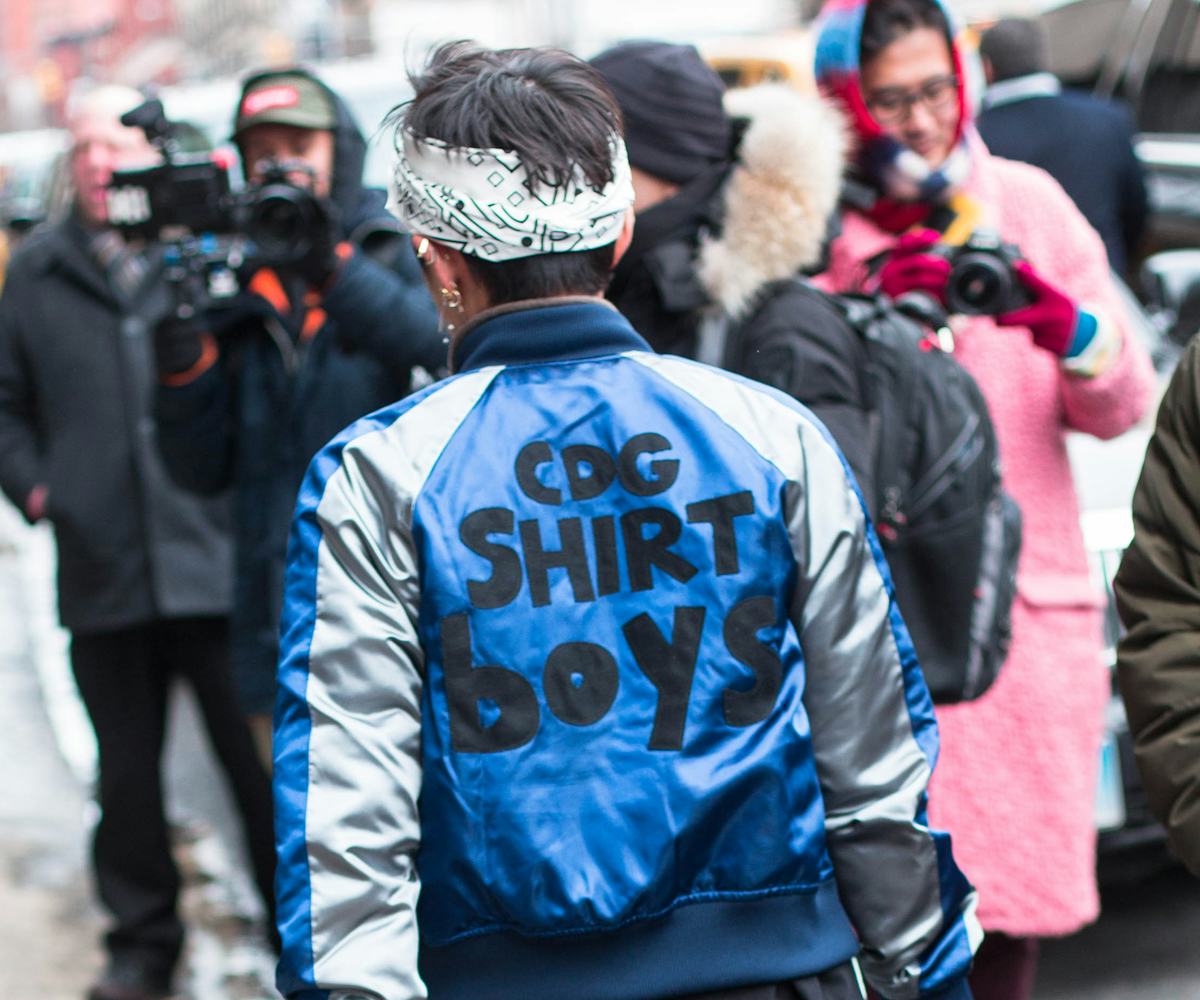 Photo by Franey Miller
NYFW Street Style Day 5: Alive And Well And Casting A Fashion Spell
We made it through the wilderness. Somehow we made it through the halfway point of New York Fashion Week. Mother Nature has been her usual bittersweet self, but hey, at least, NYFW's new west SoHo location has ample street square footage to transform the streets into a runway at the click of a well-thought-out, weather-appropriate heeled bootie.
This week has truly cast a sartorial spell. With each coat acting as a cape of sorts, the street style has been a magical feast for inspiration. Thankfully, the colder months aren't entirely over so those who've fallen under the spell, can take what they've seen, and try it out their own way. Only two more days left! Fashion week may end; good style, however, is forever. Here are some of our favorite moments from day five.
Obviously.
[Listens to Arcade Fire's "Rococo" once]
Houston, I don't quite understand the message but it's all good because fashion!
Fashion feet don't feel the cold. Duh.
A Ravenclaw enters a fashion show...
NYLON's style director Dani Stahl could teach us a lesson or two in color coordinating.
Patchwork, work, work, work, work, work.
The pink ladies take NYFW.
A pop of red to get us out of bed.
The tinier the bag, the bigger the lifestyle.
Chuck yeah, red!
The frill of it all!
Behold: the amazing technicolor dream skirt.