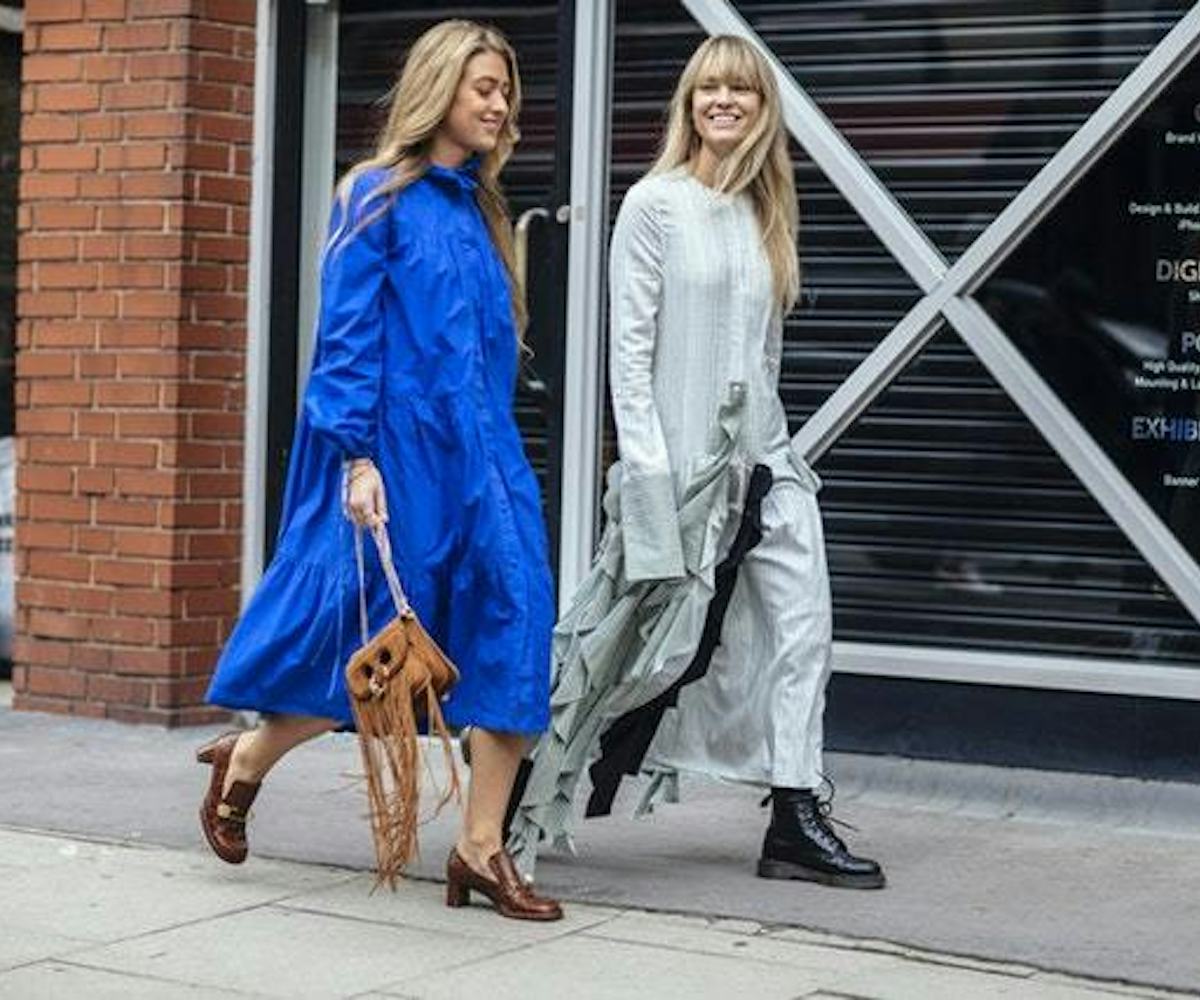 PHOTO BY ASIA TYPEK
Someone Managed To Scam Their Way Into New York Fashion Week
And it wasn't her first time
There are two types of people during New York's Fashion Week: Those who go forget to eat, sleep, function like a normal person from rushing from one show to the next, and those who spend it at home, school, or at work experiencing FOMO. But for one NYFW hopeful, the FOMO was too much to bear. So what did she decide to do? She took notes from Joanne the Scammer and lied her way to the top. 
Two weeks ago, Refinery29's senior feature writer, Connie Wang, tweeted out a screenshot of a NYFW request written by a woman named Kari Ensor (dubbed the "Hipster Grifter"), stating that she was a fashion writer for the site. "She even wrote a fake letter of assignment," she wrote. "Tbh was v impressed and humbled!"
Wang updated the thread yesterday, saying that Ensor's requests were so convincing PR reps noticed her name was printed out for show seating charts.
But make no mistake—this was no rookie move. Ensor has been scamming people for years. The grifter, whose real name is Kari Ferrell, first made waves online when she scammed her way into a job at Vice. Her job reportedly lasted a week, after someone did some real investigative journalism—aka a Google search—and found that Ferrell was wanted back in Utah for, you guessed it, fraud, theft, and up to $60K from bad checks.
She then went on to scam other publications, like ESPN under the name Sarah J. Phillips, and even inspired an episode of Law & Order. 
Needless to say, it looks like she's resurfaced once again to continue to live her best life. Take a deep dive into her life here, and if Ferrell just so happens to be reading this, Wang seems to be a huge fan of your work: