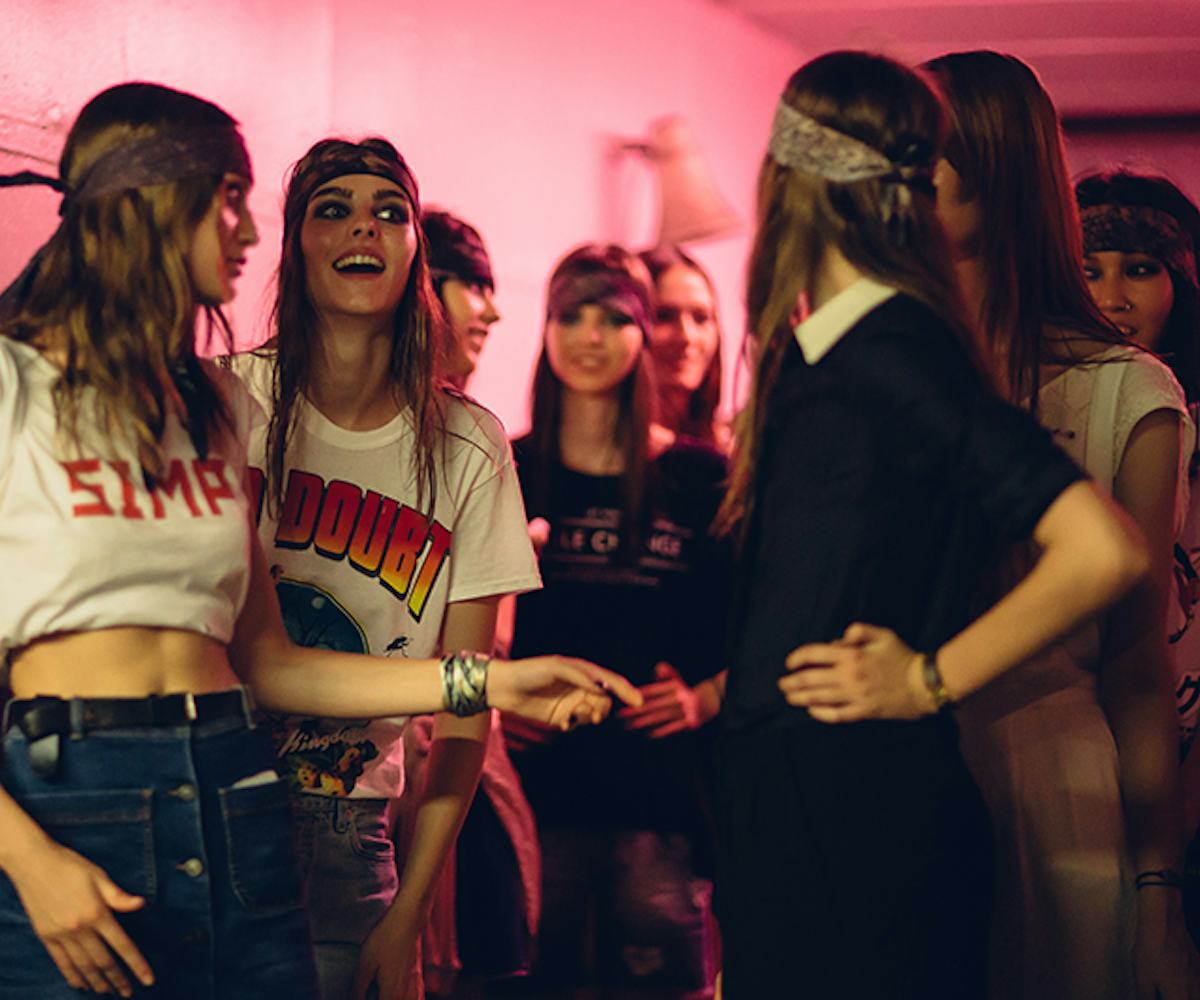 Photo by Paige Campbell Linden
The Best Backstage Moments From NYFW
An intimate look at pre-show happenings
Every season when Fashion Week (or, should I say Fashion Month) rolls around, the focus tends to be on the presentation of the collections themselves—the finished, final product. But what the public doesn't get to experience is the beauty of being backstage beforehand.
Delving into my first season of checking out designers' beauty looks hours before show time, it seems that my love for Fashion Week has been reignited by the hustle-and-bustle of backstage. It's the perfect blend of excitement and madness. It's where all of the magic happens—where the finished designs are finally seen together, with full hair, makeup, and nails (always lead by legendary experts in their respective fields, of course), before being sent sashaying down the runway.
While roaming around backstage at some of the most newsworthy shows at New York Fashion Week, we saw (and captured) some truly epic moments. Click through the gallery below to check out our favorite shots from backstage.
Drawing on a vibrant pout backstage at Creatures of the Wind. 
A mod white nail was the look for Creatures of the Wind.
Almost showtime at Creatures of the Wind.
A model goofing around backstage at Creatures of the Wind.
The prettiest color palette being used at Thakoon.
The hair at Thakoon was all about a simple, slicked-back knot with a single loose tendril.
More wispy tendrils backstage at Thakoon.
The facepaint backstage at Gypsy Sport gave us some serious childhood carnival nostalgia.
There were some killer hair looks happening at Gypsy Sport.
Final makeup touches backstage at Gypsy Sport.
Makeup heaven backstage at Tibi.
Neutral tones with just the right amount of bronzing and illumination were the looks of choice at Tibi.
Sleek, low ponytails reigned at the Tibi runway.
Hood By Air was all about the wet hair look this season.
As was the skin at Hood By Air.
We got a first look at Hood By Air's double-sided boot backstage.
Almost showtime at Hood By Air.
Adding in some hidden braids at Baja East.
Smoky, glossy lids backstage at Baja East.
Some major fringe action at Baja East.
Almost time for the run-through at Baja East.