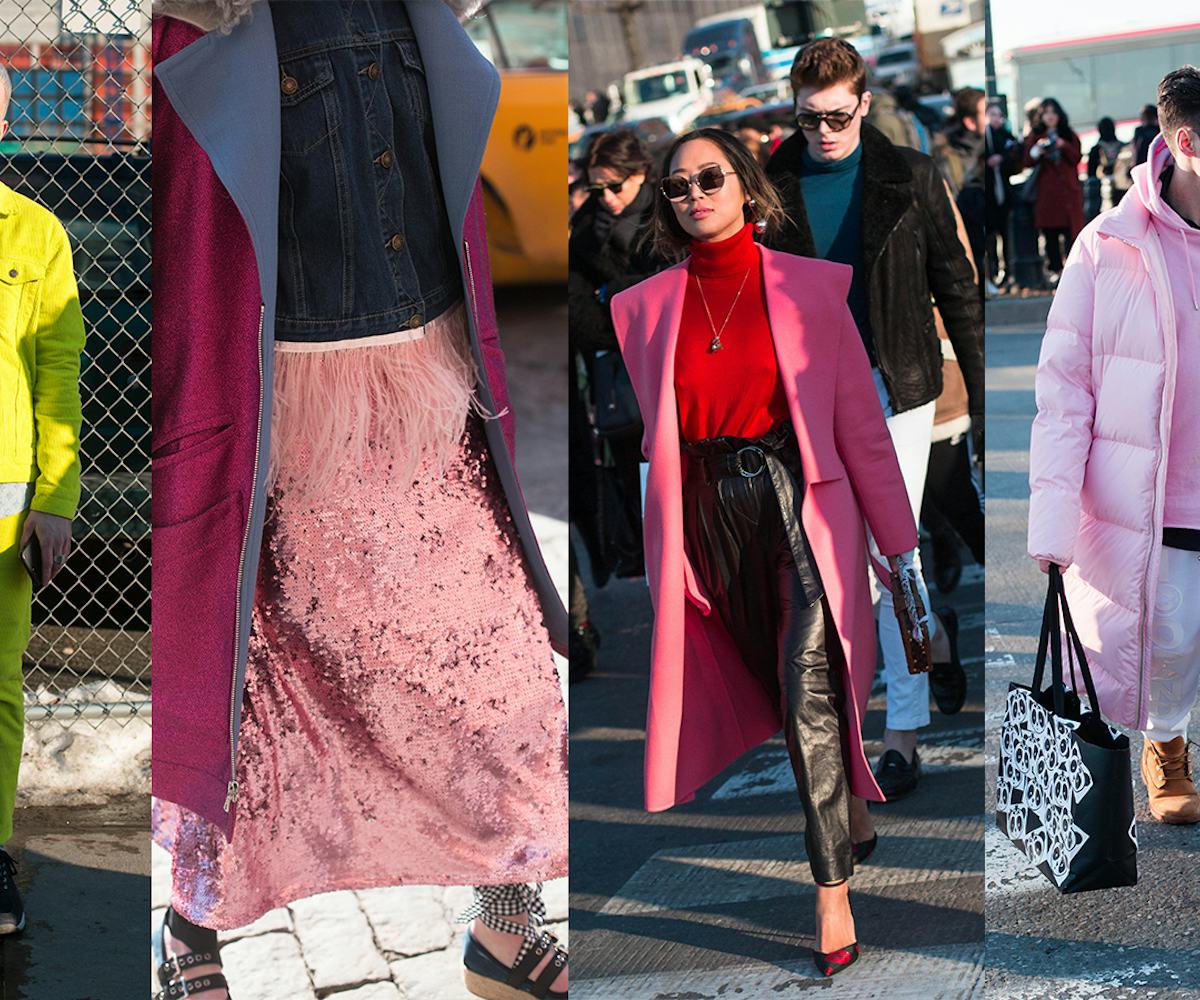 Photo by Franey Miller
NYFW Street Style Day 6: Let Love Shine Through
Happy Valentine's Day, y'all!
With yesterday being Valentine's Day and all, we definitely saw the stars of the street style game showing their saccharine side. Displays of pink and red popped up everywhere, from single accessories to full-on looks. Turn out, fashion can be romantic, too! With the weather finally warming up "slightly," we saw a lot less bundling up, and a lot more lessons in layering. Spring is almost here…
Now, these are what we call power pants.
So many textures, too little time.
Our senior staff writer Hayden Manders may be wearing all black, but subtle pops of red proves he's also feeling that Valentine's Day spirit.
Head-to-toe chartreuse is definitely one way to turn heads.
We're getting total picnic basket vibes from this bag, and we're all about it.
This look is on fire!
That skirt + those shoes = super elegant.
Eye see you.
Sequined pants, bright yellow hair—can it get any better than that?
Yes to all of this. Just yes.
Sometimes the best accessory is your equally-well-dressed friend.
Some may say pink and red don't go together, while others prove it's totally a thing.
This neon Canadian tuxedo is giving us life.
Could her bag be any more appropriate?
Now, this is how you mix up prints and graphic tees.
We'll take one of those baby punk puffer coats, too, please.