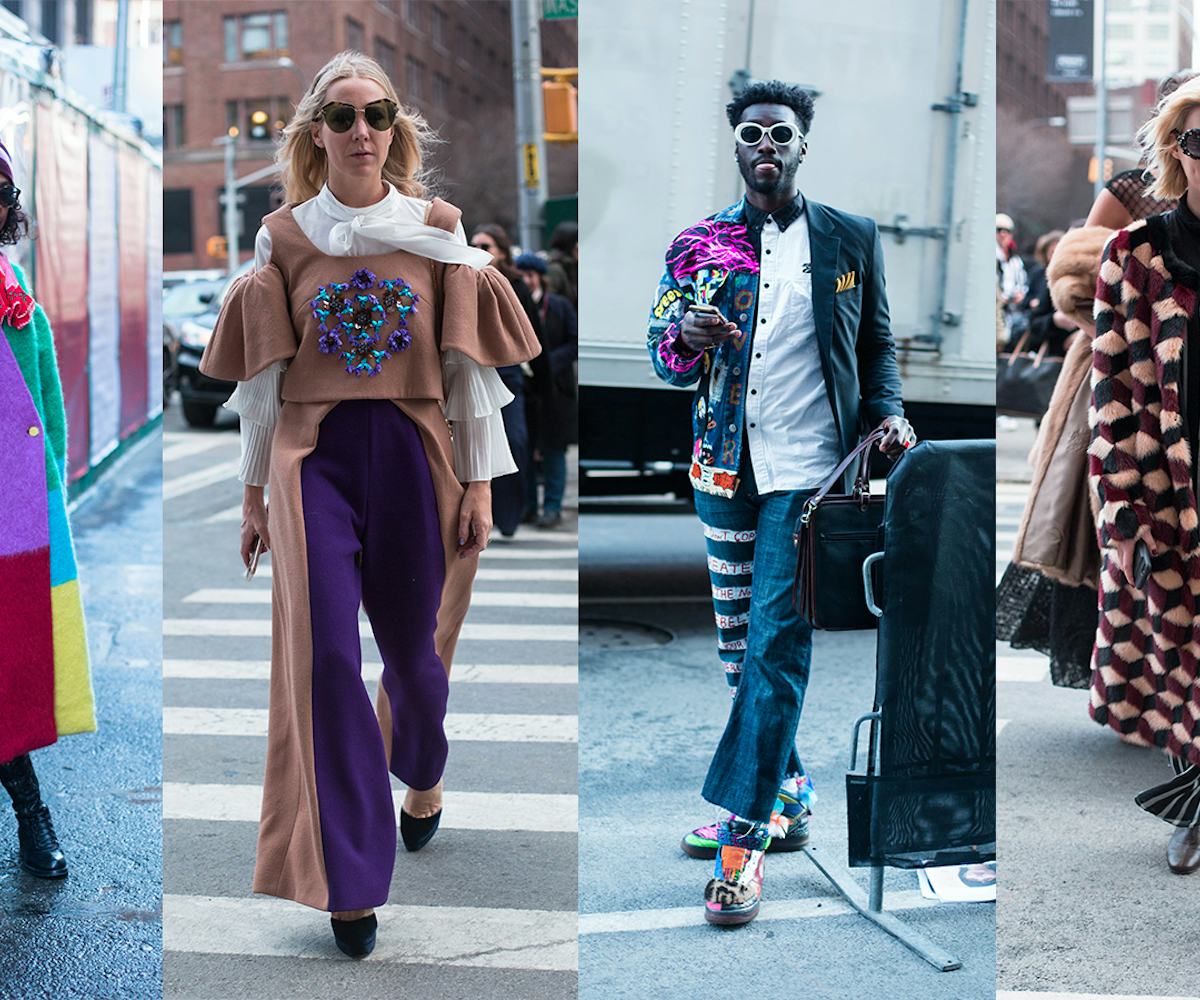 Photo by Franey Miller
NYFW Street Style Day 7: Pops Of Color
These are the looks that slayed day seven
NYFW may be coming to a close, but that certainly doesn't mean that fashion's finest are over it just yet. Even on the seventh day, our favorite street style stars were still going strong. Yesterday proved to be quite a colorful one, with pops of neons and brights to full-on rainbow stories appearing everywhere. We can't deny, we're totally inspired for spring.
How to wear every color of the rainbow at once.
Oh, so this is how you dress up and be casual at the same time.
Killing the sneaker game.
Girls just wanna have fun (and wear fluffy bell bottoms).
A true champion in comfy-chic.
All eyes on that amazing bag.
How to wear every color of the rainbow at once: part two.
We're so into this tiered, layered fantasy.
Chanel plus Wang, ain't no thang.
Our digital editor-in-chief Gabrielle Korn schools us in mixing prints.
We're totally *in love* with this look!
This girl's accessories are slaying.
Proof that cozy can still be chic.
This future street style star is already killing it.
We're not sure what we love more—the coats, the bags, or the denim?