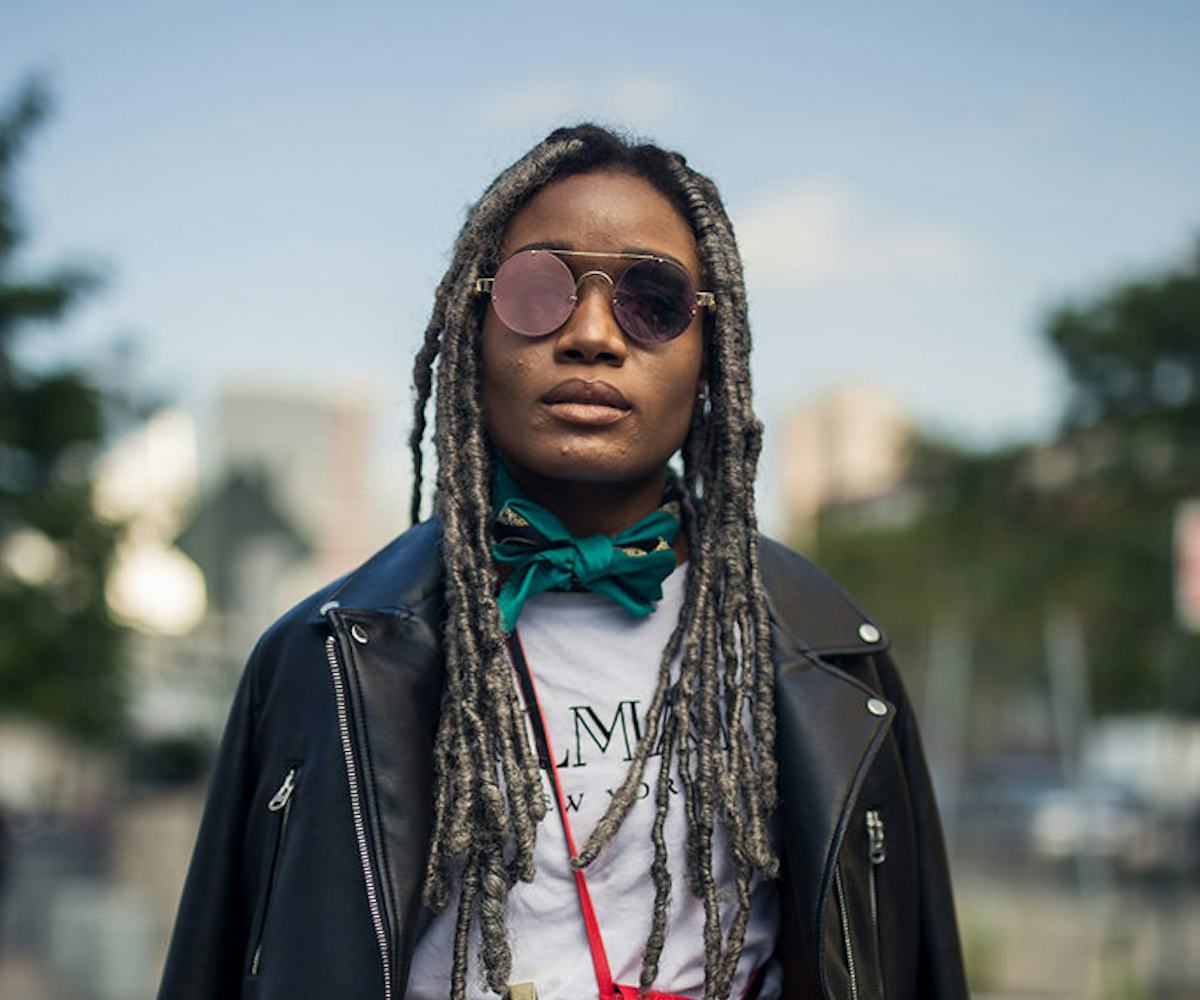 Photographed by Matthew Sperzel
A Perfect NYC Day Called For Perfect NYFW Street Style
Cry as we may about the unofficial end of summer, we're entering that magical time where light layers and tiny crisp get our sartorial blood going. Mother Nature was on our side for day two of New York Fashion Week. A cute chill made for expert examples of layering and accessorizing. Driving gloves? Saw 'em. Puffer jackets that looked comfy enough to camp in? Want 'em. Coats draped over people's shoulders, defying all practicality? Love 'em, but still itching to know the secret to mastering. Here's to hoping the rest of the week continues in this, uh, fashion.
Missed day one's street style? We got you.
All red everything.
And legs for days.
A whole new meaning for pearl vision.
Cher Horowitz goes to the East Coast once.
Nabi & Alok Menon wear their hearts on their clothes, which is, frankly, bananas.
Gabriella Alexis came through and served up Jada Pinkett Smith Matrix looks.
So Gucci and Topshop walk into a bar...
We would most definitely read B. Hawk Snipes' book How To Crack The Crease—if it ever gets written.
Rihanna inspired, clearly.
A trace of lace.
Blah, blah, blah.
Peek! It's denim.
Puff, puff, pass that coat!
In the iconic words of Myrtle Snow, "BALENCIAAAGAAA!"
Black, white, and red-y for fashion.
Cool tip: wear a not-so-serious jumpsuit to complement your serious face.
Don't think we don't see that Chanel tail back there.
Structured yet deconstructed
A pop of red, we're dead.
Love Dr. Martens, though. Always.
In love with that Coco (Puff).
Hey! Where's the checkerboard party? Do you know anyone on the list?
Well, you heard the T-shirt!
A rose is a rose is a rose is a rose.