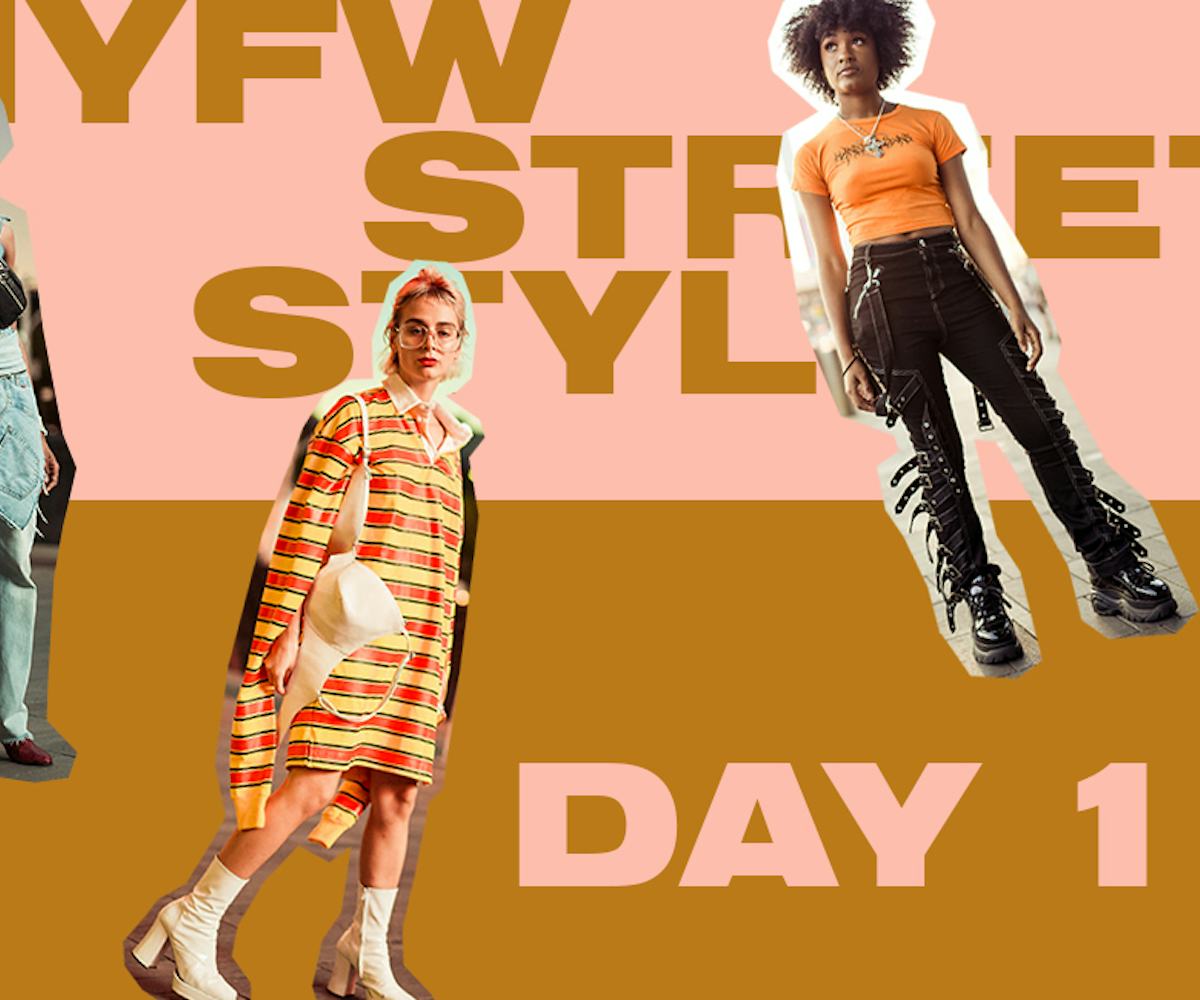 Photos by Matthew Sperzel
NYFW Street Style Day 1: Rules Were Made For Breaking
Starting off on a high note
This NYFW has started off with the kind of weather that makes us think we're melting, but rather than stay inside, where the air-conditioning is, we're braving the sweaty streets. After all, there are shows to go to, people to see, and looks to lust over—and not just on the runway. Day 1 of NYFW featured street style stars offering up their edgiest looks. Fashion rules were broken and political statements were made, turning the streets into a place for protest and rebellion rather than conformity. We're not going with the flow anymore—we're making our own rules.
Check out the best of the first day of NYFW, below.
There's no such thing as too many buckles.
Because sometimes your shirt needs a shirt of its own.
It's official: Over-sized is in.
The perfect mix of feminine and masculine.
Well, those pockets are perfectly placed.
There's no such thing as too much lace. Also, are you seeing the matching Ring Pop??
This neon dream is dressed for the future.
Underwear can be outerwear too.
Teams who attend shows together, stay together. Our associate fashion and beauty editor, Jenna Igneri; managing editor, Irina Grechko; and editor in chief, Gabrielle Korn aren't letting the summer heat get to them.
That's where we wanna be.
The only bra worth wearing is one that also holds your phone-keys-wallet.
Makeup to match your hair? This is a new level.
If your jewelry isn't extra, what are you even wearing it for?
These accessories make even a classic white shirt scream fashion.
Words to live by.
That eyeliner tho.
These eyes are looking right into our soul.
Marvel Comics is shook.
Matchy-matchy.
If you Google "go big or go home," this image pops up.
Brb, manifesting this level of confidence.