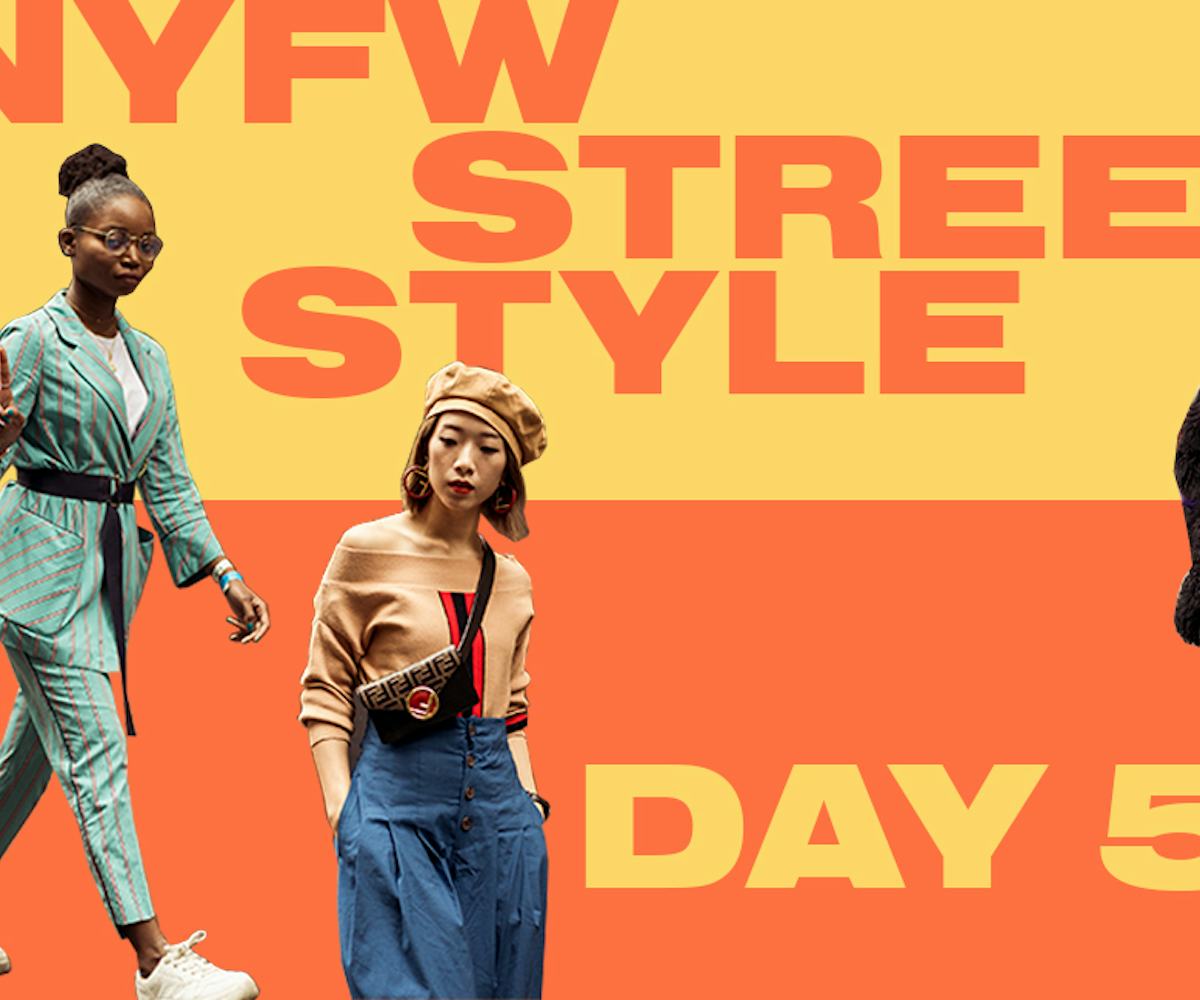 Photos by Matthew Sperzel
Street Style Day 5: Bring Out The Outerwear
Cooler temps have officially arrived
The street style highlight reel from NYFW day five showed us one thing: Outerwear has made its official seasonal debut. Oh, fall weather, how we've missed you. Umbrellas also made a notable appearance as the accessory du jour, since we were caught in storms all day. Don't think we stopped wearing our favorite white shoes, though—we would never sacrifice our favorite trend just because of a few puddles.
Check out the best street style from the day, below.
Dots on dots on dots.
Tassle + fringe = instant iconic look.
It's officially time to bring out the fuzzy jackets (!!!).
We've never met a corduroy jacket we didn't like.
Just because it's cloudy doesn't mean your wardrobe has to be.
Weatherproof wear doesn't have to be boring.
Off-the-shoulder.
Never too many jewels.
Our editor-in-chief, Gabrielle Korn, and fashion and beauty editor, Jenna Igneri, aren't gonna let a little rain stop them from bringing out the white shoes.
Do we spot multiple prints??
Umbrellas are for the weak.
Boat hats are officially in.
Apple earphones are our favorite kind of necklace.
Peace.
Brand reppin'.
New fave hat of all time.
A casual neckpiece.
It's called elegance, ever heard of it?
Peep the Edward Scissorhands button.
It's a double shirt kind of day.
Salem Mitchell and Khalid rockin' the all-black look.
A spot of sun on a cloudy day.