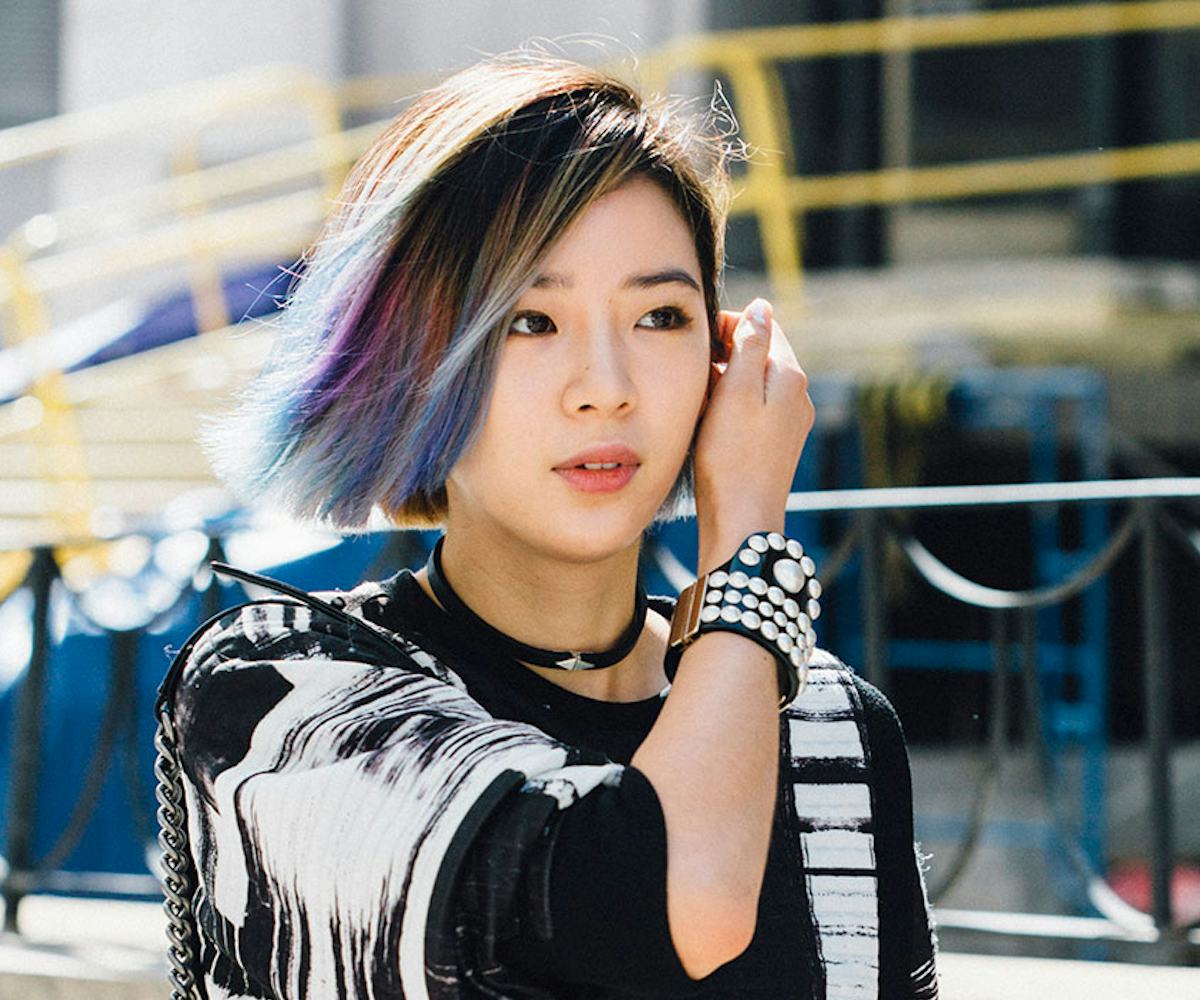 Photographed by Alexandra Gavillet
the coziest street style from nyfw day four
One of life's easiest small-talk topics is the weather, and, as you could probably guess, the fashion community is not exempt. No matter where you went on day four of New York Fashion Week SS16—whether it was Prabal Gurung or Opening Ceremony—there was constant chatter about how chilly the city's climate had become, because a temperature drop brings with it the possibility of layering. And since fashion girls love layering just as much as they love a head-to-toe graphic look, they were thriving. Click through the gallery to see your favorite street-style ladies in their element.
All photos by Alexandra Gavillet. 
That feeling when you know your outfit is on point, and you can't stop smiling.
Sometimes, when you mix patterns, it's good to keep a basic in there.
Boxy shapes and multicolored tresses.
Note: This is how you make red eyeshadow wearable.
The updated newsies uniform.
Our childhood, captured in one perfect off-duty look.
Chin up, look straight ahead, and take the day on in style.
Lynn Yaeger can do no wrong.
Our ideal day and night looks, all in one picture.
We love a good bubble sleeve.
This is quite possibly the coziest fashion week outfit ever.
When you're busy running to shows and don't have time to stop in at your favorite galleries, you might as well bring some art with you.
Bright colors reign supreme.
Here's an updated version of your mother's favorite go-to evening look.
Too. Cool.
Peace and love, all around.
Our very own Dani Stahl shows you how to rock maternity style.
Susie Bubble is a princess straight out of our greatest daydreams.
Queen Anna Dello Russo rocks a head-to-toe look right.
Factory girl.
Those shoes are what dreams are made of.
A Sunday afternoon on the Island of Manhattan.
Slits and slides.
Wait, did Wes Anderson invade fashion week?
Jaw. Drop.
How to Make a Graphic Statement 101.
Perfection.
Quick poll: How quickly do you think we could get our hands on that leather jacket?
Preetma Singh does gradient color.
Sometimes, if you have the right attitude, you can even make your press credentials look like an accessory.
An all-black look, just to remind us all that quintessential New York fashion is rooted in dark tones.
Major babes.
The '70s has arrived.
Even your everyday work can fly at NYFW.
This is just gorgeous, really.