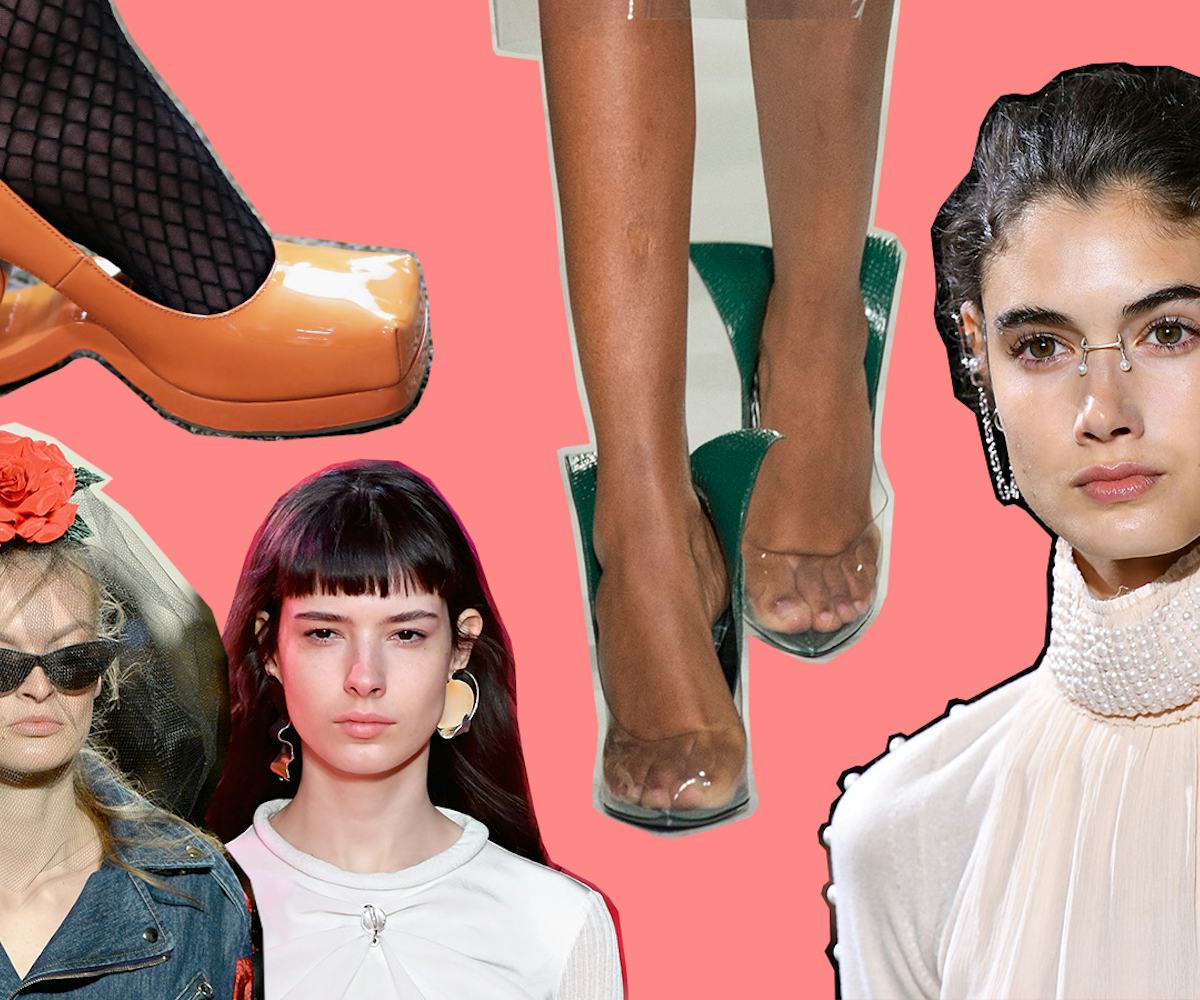 The Weirdest (And Coolest) Accessories From NYFW
Next fall, we'll wear penguin purses
Every time Fashion Week rolls around, we look to our longtime favorite designers and the up-and-coming stars to help us determine what next season's trends will be. While we frequently notice definite patterns happening throughout designers' collections—like these seven major trends—there are always a few oddball pieces thrown into the mix. A penguin purse? A nose cuff? Hmm.
From out-there statement earrings that we'd totally wear to Thom Browne always leaving us scratching our heads in the best way possible, we rounded up 12 of the quirkiest things to hit the NYFW runways last week. If you consider yourself a fashion risk-taker, consider this your guide to life next fall.
With all this weirdness that happened in NYC, we're anticipating even more from London, Milan, and Paris in the coming weeks. Stay tuned.
Thom Browne
We're not sure what were more obsessed with—the adorable penguin bag, or the ice-skate style shoes.
Eckhaus Latta
Eckhaus Latta featured some wildly architectural shoes with a distinct '90s feel.
Delpozo
Where was this bag when we needed it on New Year's Eve?
Chromat
An army of models marched down the Chromat runway with a variety of chains dangling from their mouths. We're not exactly sure what to call this—the mouth chain? The tooth necklace?
Calvin Klein
We didn't think we'd ever hop on the clear shoe bandwagon—that is, until now.
Adeam
Ear cuffs are so last season. Now, we're all about the nose cuff.
3.1 Phillip Lim
It was all about quirky, mismatched earrings at 3.1 Phillip Lim.
Adam Selman
Is Adam Selman making the veil mainstream?
Coach
That's not just any duck gracing this Coach bag—it's Mr. Doodle, the first toy ever launched by Fisher-Price back in 1957.
Nicholas K
Now, that's what we call a septum ring.
Proenza Schouler
We're really into these twisty arm cuffs at Proenza Schouler
R13
Combat boots that are also a platform and featuring a gorgeous white floral print? Yes, please.