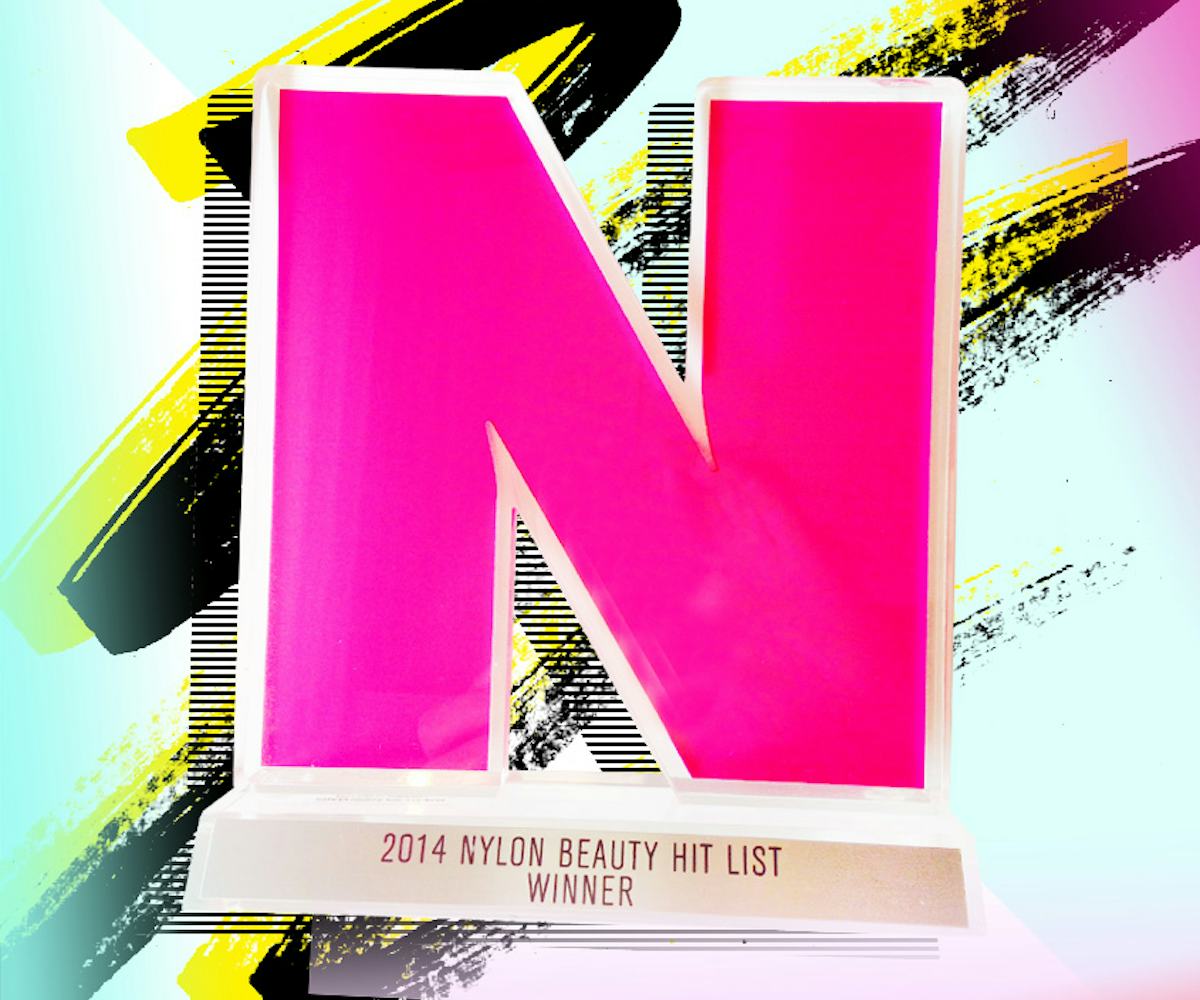 party photos by andrew werner
nylon beauty awards 2014: the highlights
We're still obsessing over Beauty's Most Wanted 2014--the huge feature in our September Fashion Issue--where our editors, readers, and favorite It Girls picked their must-have beauty products in nine different categories. Now, as a NYLON.com exclusive, we're hooking you up with highlights from the gorgeous awards, as curated by senior beauty editor Jade Taylor!
Scroll through to get a preview below, then make sure you scoop up the issue with cover star Aubrey Plaza to find the full, totally awesome list. Bonus: You'll find exclusive photos from our official Beauty Awards Party after our highlights!
2014 BEAUTY AWARDS HIGHLIGHTS
Category: Hair
Category Highlight:Purely Perfect Cleansing Creme - $40
Why We Love It: "This is all you need to never had a bad hair day again."- Natalia Lopez de Quintana, hairstylist
Category: Skin
Category Highlight: Dr Macrene 37 Extreme Actives Cream & Anti Aging Cream - $295
Why We Love It: "This is the miracle face cream! It hydrates, lightens spots, and restores your face's natural glow."- Hannah Bronfman, co-founder of Beautified app
Category: Eyes
Category Highlight:Urban Decay Naked3 Palette - $54
Why We Love It: "Just lots of gorgeous nudes and shimmering shades to keep your eyelids looking dewy and sun-kissed." - Chelsea C., reader
Category: Lips
Category Highlight: Charlotte Tilbury ‑ K.I.S.S.I.N.G Lipstick ‑ Nude Kate Palette - $32
Why We Love It: "Not too beige, not too pink, with just enough warmth, this is the perfect nude." - Robin Black, makeup artist
Category: Face
Category Highlight:Yves Saint Laurent 'Touche Éclat' Radiant Touch - $41
Why We Love It: "I call these pens my 'magic markers.' They not only erase shadows and conceal imperfections flawlessly, but also deliver a soft bounce of light that wakes up your complexion."-  Roxy Saffaie, makeup artist
Category: Nails
Category Highlight:Essie "For The Twill of It" - $8.50
Why We Love It: "Dark and mysterious, when it hits the light just so, it could look like a greeny gunmetal or deep silvery purple and it's 100 percent magical." - Miss Pop
Category: Body
Category Highlight:The Body Shop Coconut Body Butter - $20
Why We Love It: "Leaves skin so soft. It contains coconut oil, and as Lena Dunham put it: 'Coconut oil seems to do literally everything. It's the James Franco of oils.'" - Nina S., reader
Category: Fragrance
Category Highlight: Diptyque Eau de Lierre eau de toilette - $90
Why We Love It: "I've never had so many compliments about my perfume as when I'm wearing this one. It's light and leafy."- Oh Land
2014 BEAUTY AWARDS PARTY SNAPS
Our awesome September Issue + exclusive Beauty Awards drinks menu!
NYLON Beauty Awards!
NYLON Beauty Awards Trophy!
NYLON Editor In Chief, Michelle Lee
NYLON Senior Beauty Editor, Jade Taylor hanging out!
DJ Quiana Parks
Some seriously cool nails!
Beauty Awards Love!
Best hair at the party!