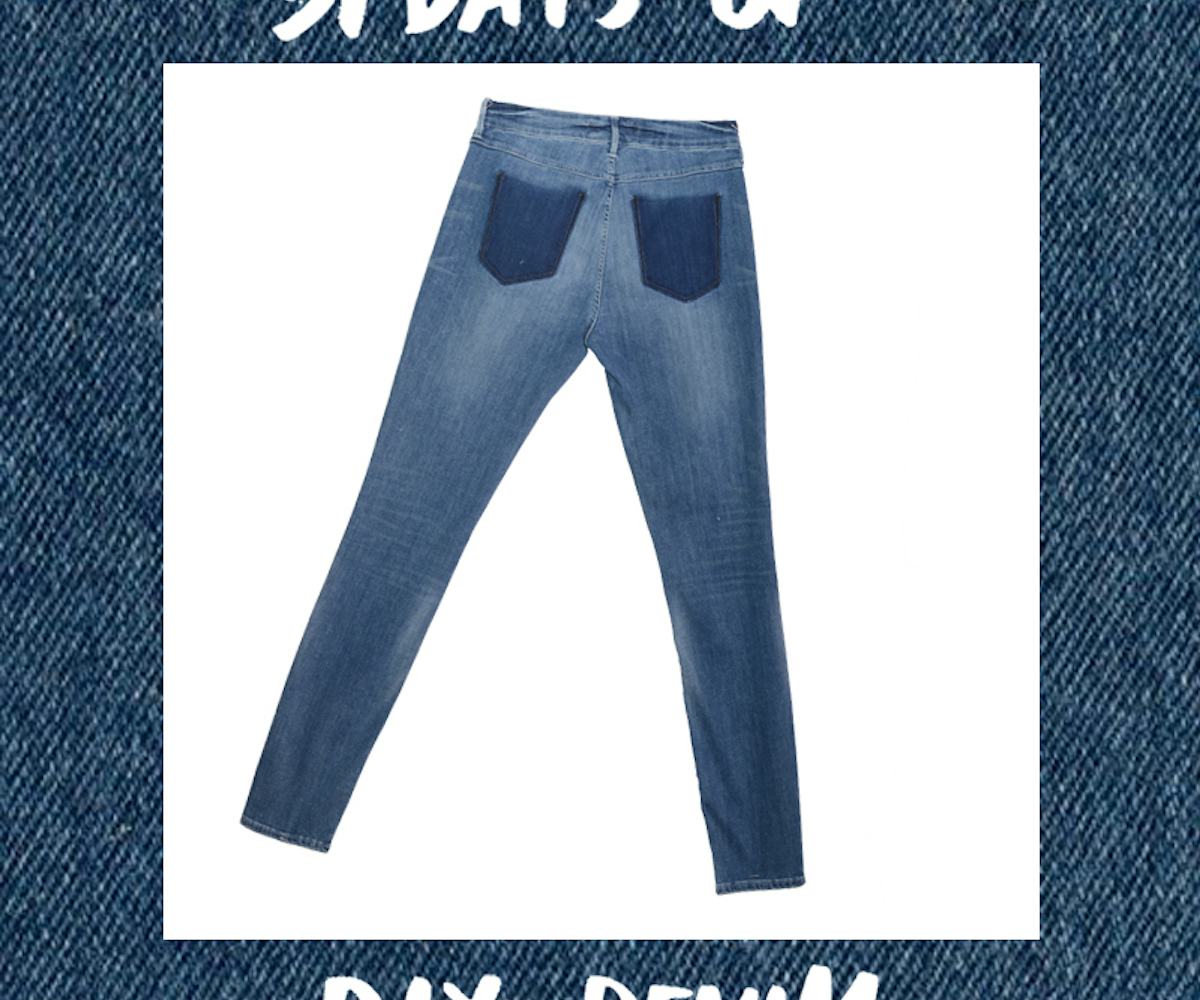 Photographed by Ricky Michiels
31 Days of DIY Denim: Day 13, Back Pocket Removal
Check out today's DIY denim project
NYLON staffers created unique, DIY projects using denim in honor of our annual Denim Issue. Check back here every day of August to see a new project. 
What you'll need:
Seam ripper
Pair of dark wash jeans
Directions:
Step 1: Use your seam ripper to ease into the stitches of one of the two back pockets (it's going to take some time as pockets are sewn on very well).
Step 2: Once you have a good amount of the stitches out, you can start to carefully rip up the pocket as the thread is loose enough.
Step 3: Do the same to the other side. Using a dark wash pair of jeans will help make the pocket more noticeable when you take it off as the wash of the jean is different underneath the pocket.
Step 4: Enjoy!