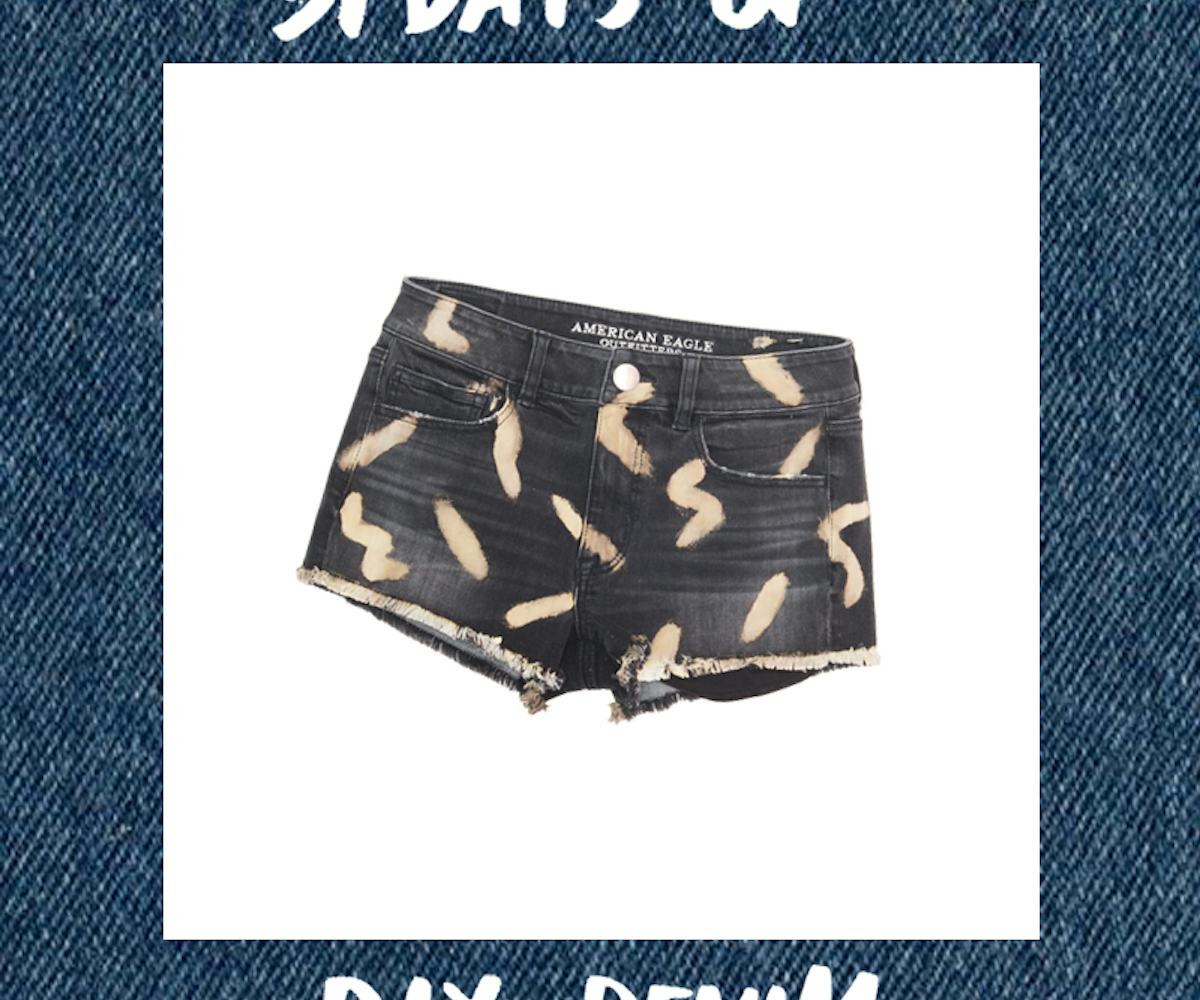 Photographed by Ricky Michiels
31 Days of DIY Denim: Day 20, Non-Basic Bleach
Check out today's DIY denim project
NYLON staffers created unique, DIY projects using denim in honor of our annual Denim Issue. Check back here every day of August to see a new project.
What you'll need:
A pair of shorts
Bleach
Water
Bucket
Paintbrush
Washing machine
Dryer
Directions:
Step 1: Pour 1 part bleach and 1 part water into a bucket.
Step 2: Spread newspaper under your shorts, on a flat surface.
Step 3: Use an old paintbrush to paint onto your shorts. You may need to go over your marks multiple times, until you achieve the desired lightness.
Step 4: Wash, dry, and you're done!