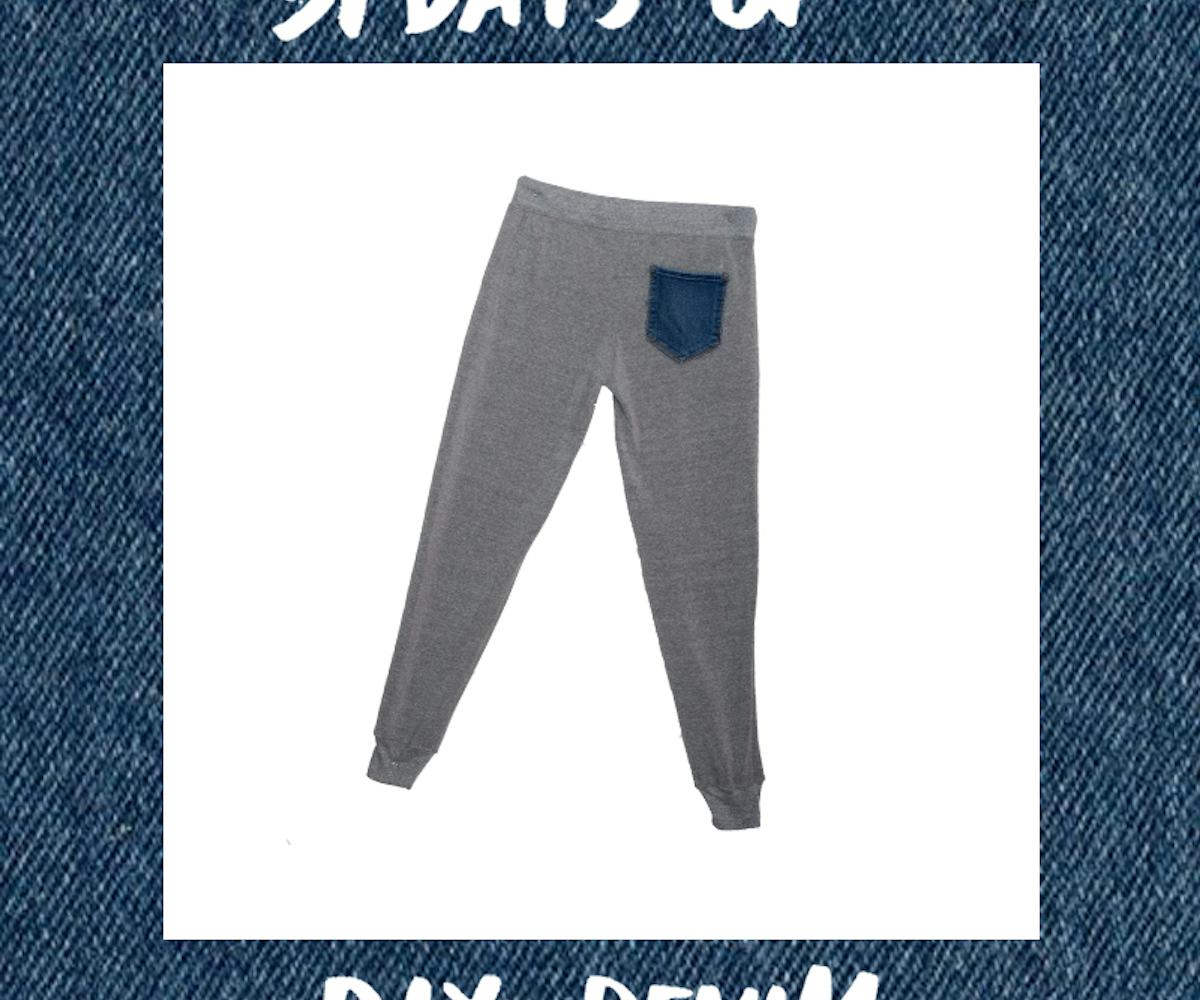 Photographed by Ricky Michiels
31 Days of DIY Denim: Day 27, Add Denim Pocket To Joggers
Check out today's DIY denim project
NYLON staffers created unique, DIY projects using denim in honor of our annual Denim Issue. Check back here every day of August to see a new project.
What you'll need:
A pair of jeans (the back pocket)
A pair of joggers
Sewing machine
Pins
Scissors or X-Acto knife
Directions:
Step 1: Using your scissors (an X-Acto knife will make sure you're more precise), cut out the pocket of the back of the jeans.
Step 2: Find the place on your joggers where you want the pocket.
Step 3: Pin it into place.
Step 4: Sew the pocket onto the joggers.
Step 5: Make your friends envious.