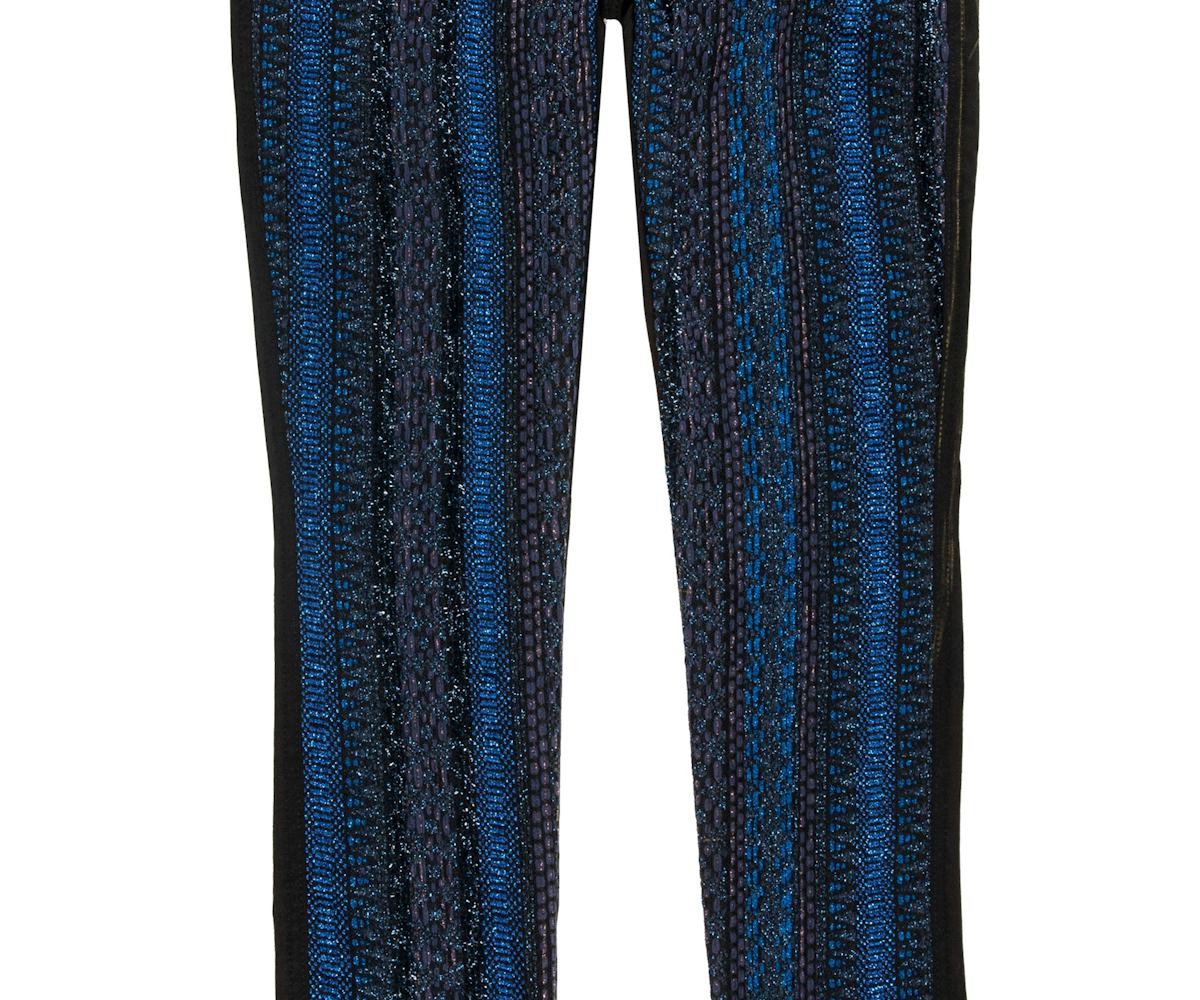 jeans of the week: 7 for all mankind x mahlia kent
a collab that takes denim to the next level.
WHO: 7 For All Mankind x Mahlia Kent
WHAT: The Pieced Skinny in Blue Metallic Stripe
WHERE: Online at 7forallmankind.com.
WHY: I'm not about to argue that jeans need to be fixed, because there's obviously nothing wrong with them. But for days when throwing on a pair of five-pockets and a semi-dirty tee feels a bit underwhelming, you want something...more. Something...like this pair from the 7 For All Mankind x Mahlia Kent collaboration. The limited edition jeans--yes, at their core they're jeans--worked with the famous Parisian fabric mill on texture-heavy accents. In this case, blue-pink threads that have just the right amount of shimmer to pop without screaming 'look at me!' Best of all? You can still pull on that semi-dirty tee, only now no one's going to guess that you've been putting off laundry for a week.