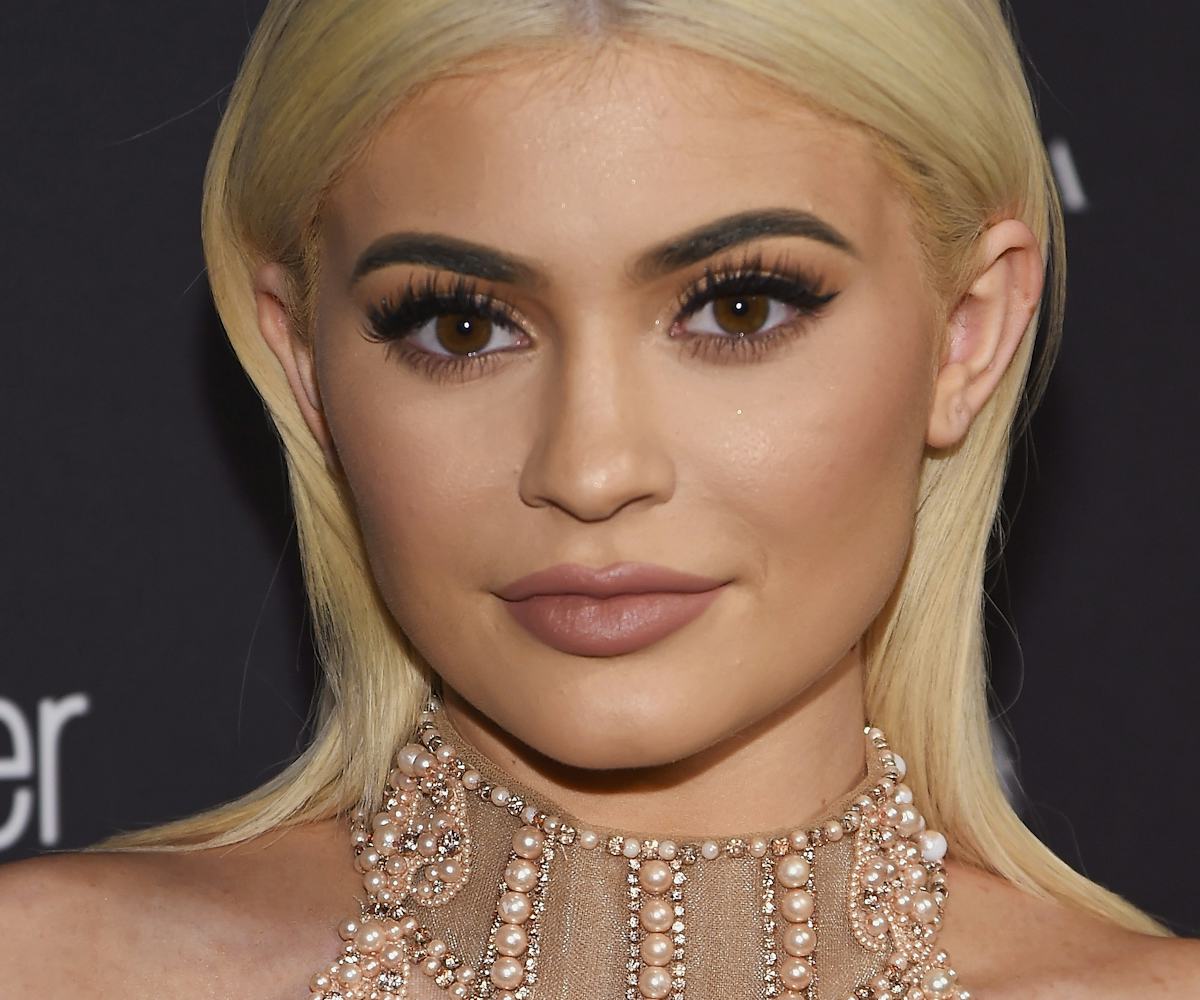 Photo by Dimitrios Kambouris/ Getty Images
8@8: Your Morning Scoop
Kylie warns her followers of faux Lip Kits
Today is...
National Chocolate Day!
News of the Day:
+ Kylie Jenner has taken to Snapchat to warn fans about fake Lip Kits. The website, KylieCosmeticsOutlet.com, has been selling knockoffs of the popular product with some seriously scary ingredients, including glue and gasoline. To play it safe, buy any Kylie Cosmetics products from the official website.
+ Serayah embraces young love with her new Empire song "Starlight." "Everything about it from the lyrics to the hypnotic beat to the sweet bell chimes—it just takes you right back to that place when you had your first love, or crush, when it was pure infatuation," said Serayah in an interview with Cosmopolitan. Catch her performance of the track as Tiana on the hit show's November 2 episode.
+ American Apparel just can't catch a break! After a tumultuous two years, the brand is filing for its second bankruptcy in the next couple of weeks. Eek.
+ Adia Victoria has teamed up with animator Andrew Ralph to bring you an animated spoken word series set to her poetry. In howdoyoudo, the Sesame Street-inspired visual takes viewers on a journey, while Victoria delves into her insecurities as a young girl.  
+ Will & Grace could possibly be returning for another season. While nothing is set in stone just yet, and it would take quite some time for negotiations to settle, the series would most likely head to Netflix. We're crossing our fingers!
Deal of the Day:
Carine Roitfeld's collection for Uniqlo has finally arrived. The offering features coats, print skirts, faux shearling scarves, and more ranging from $9.90-$199.90. Shop the looks here. 
Advice of the Day:
"I always knew that being 100 percent wholeheartedly me was going to pay off." —Solange Knowles
GIF of the Day: