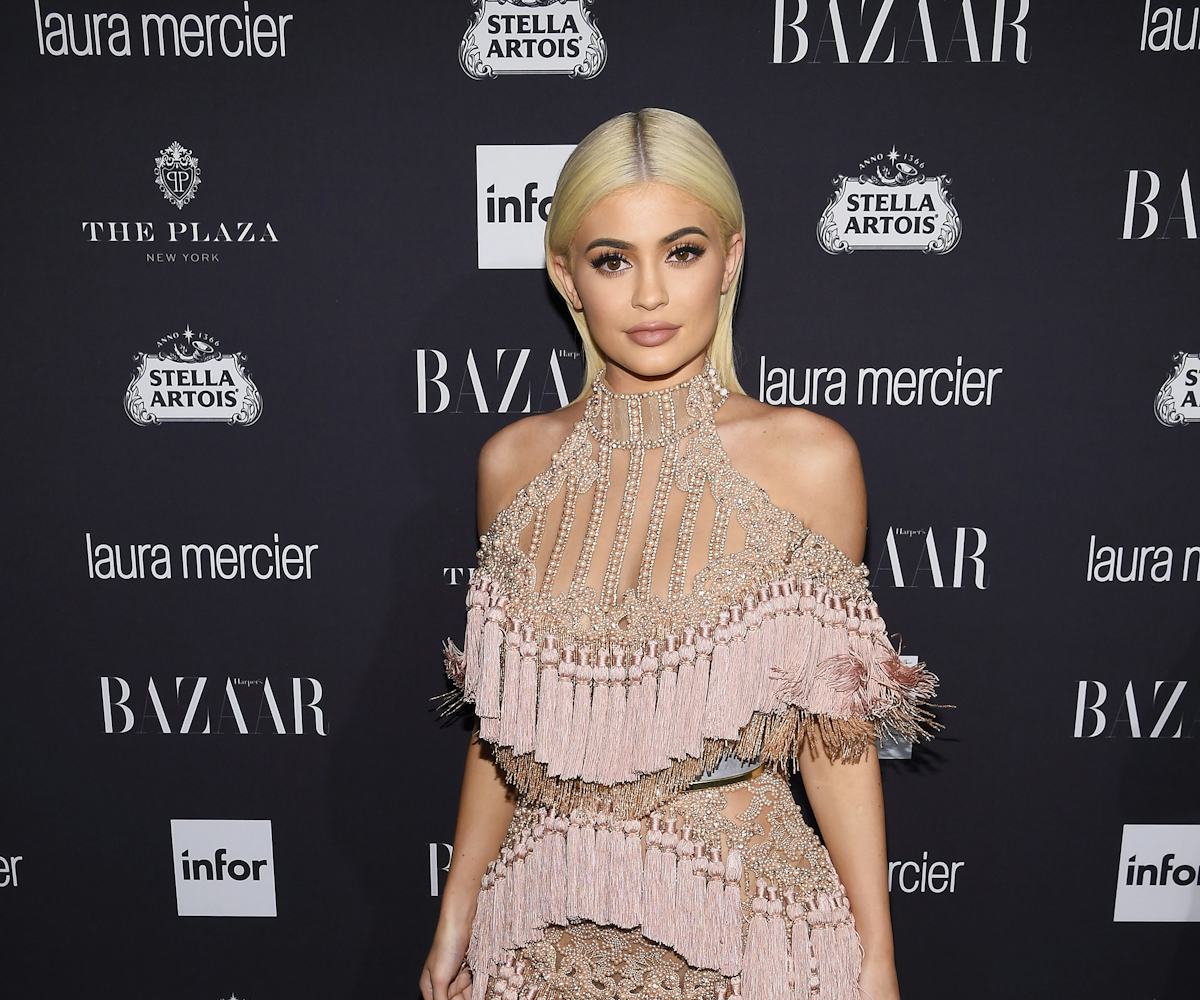 Photo by Dimitrios Kambouris/Getty Images
8@8: Your Morning Scoop
Kylie Jenner's Halloween costume is giving us some serious early '00s nostalgia
Today is...
Halloween!
News of the Day:
+ Kylie Jenner won Halloween before it even officially took place. Over the weekend, she not only hosted a "dead dinner" party but her Saturday night costume was an epic throwback. Recreating Christina Aguilera's look from her 2002 video for "Dirrty," Jenner was on point down to the hair and crotchless pants. Keep slaying, Kylie.
+ Well, Bob Dylan has finally accepted his Nobel Prize. He recently called the Swedish Academy to accept his award in literature, telling its permanent secretary, Sara Danius, that the news about the Nobel Prize left him "speechless," and that he "appreciates the honor so much." This all comes after Dylan allegedly was not responding to any of the Nobel committee's e-mails and removed any mention of it from his website, which was referred to as "impolite and arrogant" by one of the Swedish Academy members.
+ Ring the alarms! Destiny's Child has a brand-new Instagram account run by Sony's Legacy Records. It seems that they're gearing up for the group's 20th anniversary in 2017, but what could be brewing? While Kelly Rowland may have already shut down the idea of a reunion at the ELLE Women In Hollywood Awards, we can still dream, can't we?
+ Caitlyn Jenner and M.A.C. Cosmetics have some very exciting news for the transgender world. M.A.C. AIDS Fund, the philanthropic sector of the cosmetics brand, has raised a whopping $1.3 million that will go to 21 transgender organizations nationwide to help serve the diverse needs and issues facing the community.
+ Uh oh, Bruno Mars and Mark Ronson may have gotten themselves into some legal trouble. The '80s funk band Collage is suing the duo for their song "Uptown Funk," which the sole surviving member, Larry White, and the estates of two others are claiming is a rip-off of the band's 1983 hit "Young Girls." According to the complaint, they stated that "many of the main instrumental attributes and themes of 'Uptown Funk' are deliberately and clearly copied from 'Young Girls.'" Mars and Ronson have yet to respond. 
Deal of the Day:
Chiara Ferragni, the blogger behind The Blonde Salad, has teamed up with clothing label Ganni for a super-sweet collab. She designed three rad basics that'll keep you warm well into the winter: a rollneck sweater, leather moto jacket, and a chic wrap coat. Click here to shop the new pieces.
Advice of the Day:
"Girl power is almost more powerful and more special than anything we are competing for." —Selena Gomez
GIF of the Day: