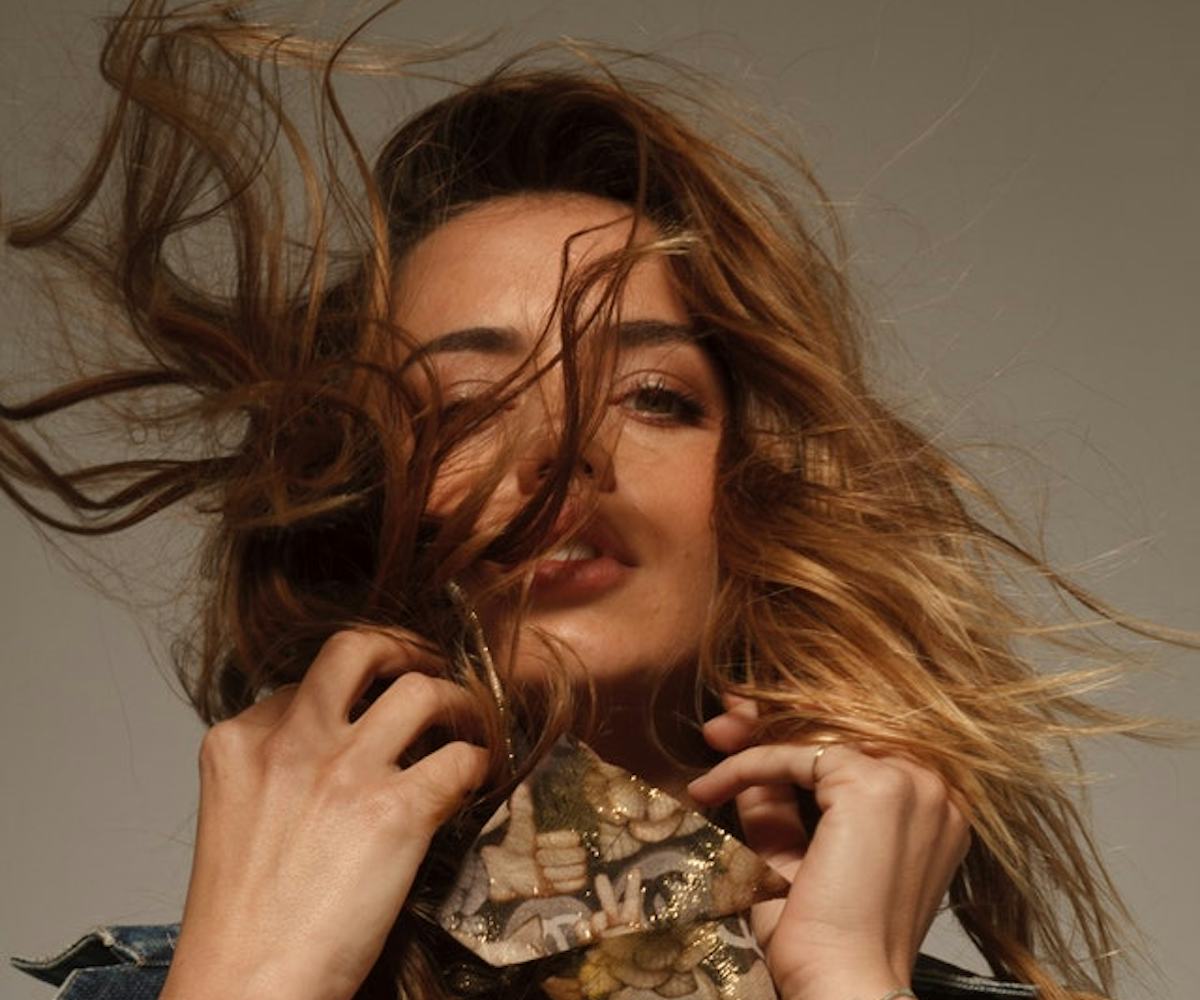 Photographed by David Gomez Maestre. Styled by Skye.
Ana De Armas Is Dominating Hollywood
From Cuba to Los Angeles, she's had quite the journey
The following feature appears in the August 2016 issue of NYLON.
"Everything hurts!" says Ana de Armas, the saucer-eyed beauty who just got back from her daily training routine at Santa Monica's Altus fitness studio, where she is overseen by a team of doctors, trainers, nutritionists, and chiropractors who "just kick your ass." With only a few weeks until she leaves Los Angeles for Budapest to shoot the long-awaited sequel to the 1982 sci-fi classic Blade Runner, de Armas appreciates the extra motivation. "I'm the laziest person on the planet," she says. "I'm happy just drinking wine and watching movies on my couch. I just show up to the gym because I know someone is waiting for me!"
Clad in shorts and a sheer navy V-neck tunic, de Armas is sitting in Venice Beach's airy Rose Cafe, where she celebrated her 28th birthday this past April. She can't reveal anything about the top-secret film project, which sees Harrison Ford reprising his original role as Rick Deckard alongside Ryan Gosling and Robin Wright, but is confident that in the hands of director Denis Villeneuve, fans have nothing to worry about. "There's pressure because it's a movie everyone has seen, but Denis is really a genius, and we're working to build this character. We're gonna do our thing."
But there are projects that de Armas can talk about. War Dogs, starring Jonah Hill and Miles Teller and directed by The Hangover guru Todd Phillips, is a testosterone-laced action flick that tells the true story of two childhood friends who become notorious arms dealers, and the story plays out like the fantasy of every unemployed stoner bro who ever owned a Scarface poster. But in a movie punctuated by high fives and fast cars, de Armas's role as Teller's girlfriend Iz acts as a moral lighthouse that lends the film an emotional counterweight. "Iz is strong but understanding," she says fondly. "She has a point of view, and I thought it was really cool that she was able to say, 'No more bullshit from you.'"
Click through the gallery to read the rest of this feature.
Jacket by Simon Miller, shirt by Chanel, de Armas's own jewelry.
It's a confidence that de Armas herself seems to embody. Accepted into Cuba's prestigious National Theater School (which enrolls just 12 new students a year) at age 14, the Havana native soaked in the creative environment, studying everything from puppetry to sonnets, and graduated four years later with enough moxie to move to Spain on her own, where she spent the next few years on the Spanish film and television circuit before deciding that moving to the U.S. was the best way to land opportunities that would challenge her in the next phase of her career. Soon after, she landed her first starring role in the darkly erotic horror movie Knock Knock, and suddenly found herself burying Keanu Reeves alive. "I can't even say it's been a dream come true because I never thought any of this would happen," de Armas says of her sudden Hollywood clout.
In addition to War Dogs, de Armas can be seen in Hands of Stone, an operatic biopic of Panamanian boxer Roberto Duran (she plays Duran's wife). De Armas calls the experience "the best time of my life." Her parents, who still call Havana home, have yet to grasp that their daughter is on the cusp of stardom. "When I call my parents and tell them I got a role, they don't always understand the magnitude of it—like, I might have to remind them who Keanu Reeves is—but they're just so happy I got a job," she says. Before she gets back to that job, de Armas is heading to her home near the beach for some quality time with her couch. Before she goes, could she spare at least one morsel of info about Blade Runner 2? She smiles and says, "It's the future. Anything could happen."