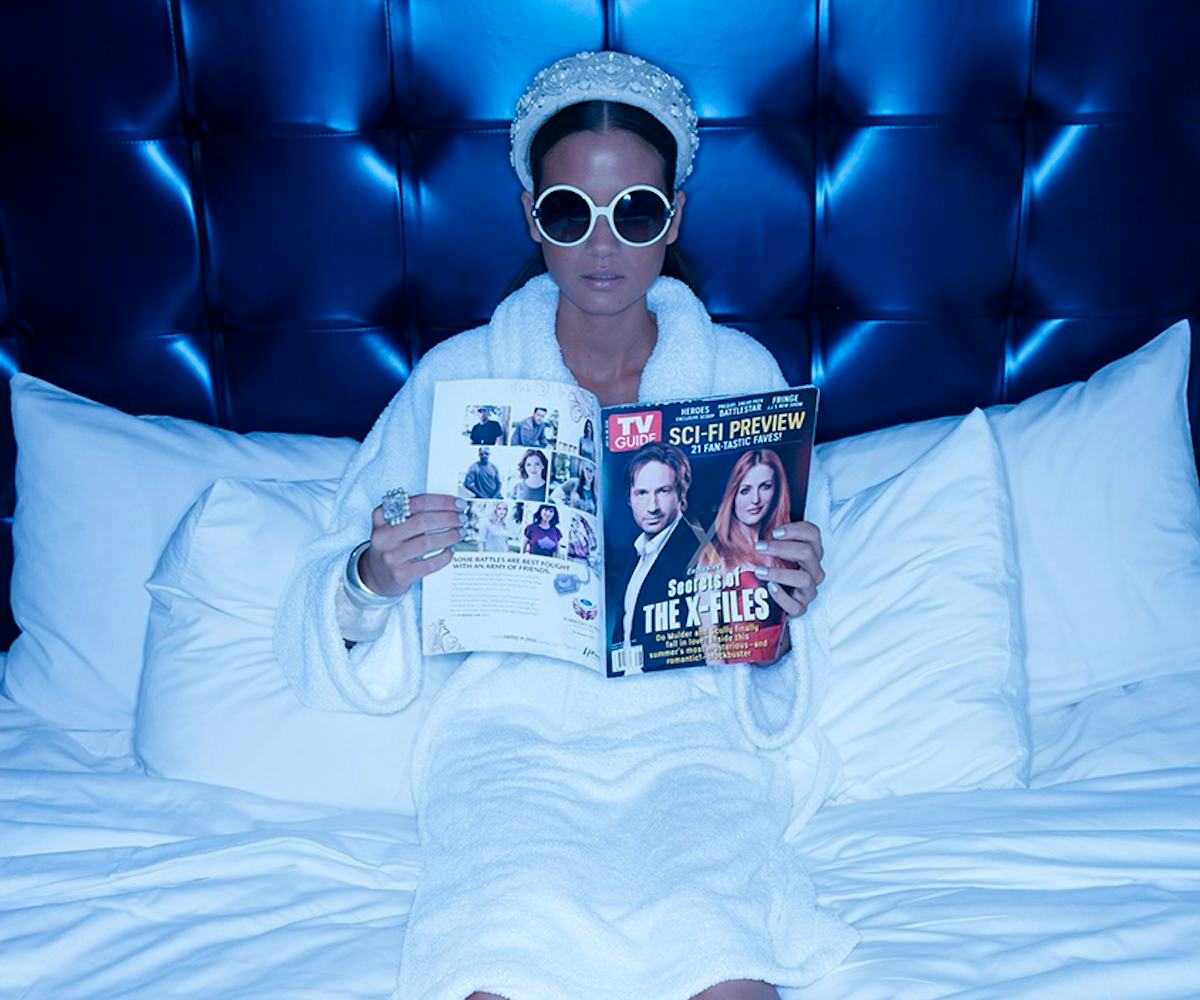 photo by bill diodato
#nylonfw exclusive: brenmar's playlist, inspired by our fashion issue archives!
There are so many reasons why NYLON is obsessed with September. From Fashion Week to the release of our annual Fashion Issue, there's just so much awesomeness happening with our favorite designers that it's hard for September not to be our favorite month.
Since you might not be able to throw it back and browse through all of our old September Fashion Issues with us, we're bringing them to you. Seriously.
Even better? We've asked insanely fashion-concscious musicmaker Brenmar (who DJed at VFILES and Pyer Moss shows this season) to select one song to go with each of our five favorite looks from past September Fashion Issues. The result? A totally rad playlist with a side of some serious eye candy.
And even though Fashion Week is coming to a close (sad face), you can relive it all year by streaming these awesome tracks whenever you want. And just in case you can't get enough of Brenmar with just these five songs below (let's face it, who can?!), there's good news: He's got an EP coming out on Fool's Gold Records this fall.
So get down in your favorite new outfit to the mix below, have fun browsing photos from our old issues, and stay tuned here for news on Brenmar's forthcoming release!
NYLON Septemer 2000
"Ooops! (Oh My)" - Hudson Mohawke
"'Ooops Oh My' could very well be the title of this photograph. She looks seductive and up to no good; the lyrics are a perfect fit." - Brenmar
Photo by Toyin
NYLON Septemer 2001
"Smoke Drink Break Up" - Mila J
"The look on her face as she looks back...so strong and fierce. She doesn't look mad but she isn't 'happy' either. She can love you or hate you right now." - Brenmar
Photo by Nick Haymes
NYLON Septemer 2001
"Sanctified (Brenmar Remix)" - Ross/Kanye/Sean
"She looks expensive, in control but cool. I love this picture, this one came to mind quickly." - Brenmar
Photo by Duc Liao
NYLON September 2007
"You & Your Friends" - Wiz Khalifa feat. Snoop Dogg & Ty Dolla $ign
"Two friends having a night out together made me immediately think of this new Wiz Khalifa track 'You & Your Friends.'  Late summer feel-good party vibes all the way." - Brenmar
Photo by Chloe Mallett
NYLON September 2008
"Twilight Zone" - Sean Garrett ft Future & Trey Songz
"The X-Files cover inspired my choice for this one. The beat is perfect; very cool, sexy and extraterrestrial." - Brenmar
Photo by Bill DioDato
The awesome Brenmar!