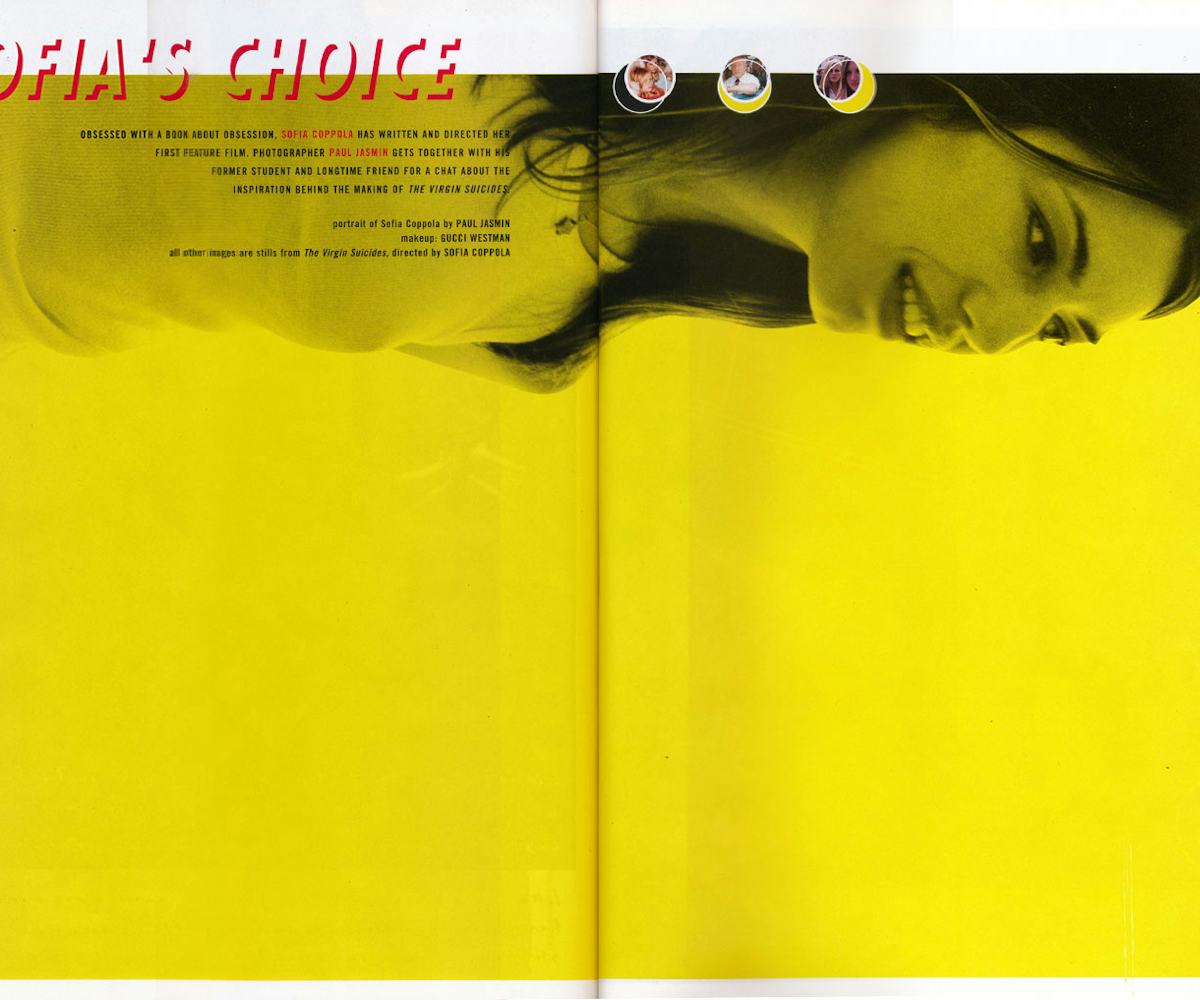 photographed by paul jasmin
now and then
take a trip down memory lane with our favorite nylon stars.
Ever since the very first issue of NYLON hit stands in April of 1999--featuring none other than an ingenue named Liv Tyler--it's been clear that discovering what's next is ingrained in the magazine's DNA.
Sure, we've come a long way in the past 15 years, but we still haven't stop searching for that special rush that comes from searching for the next big thing. Not to mention, having bragging rights for totally calling it when everyone else becomes obsessed.
So considering this month marks our 15th anniversary issue, there's really no better time than now to dig through the archives to see which up-and-comers we featured way back then. Turns out, there's a lot. 
Click through the gallery here for some of our favorites, including a babyfaced Ashton Kutcher and a slew of then-unknown models, below! Oh, and stay tuned...because knowing us, there's lots more to come in the next 15 years. 
Ashton Kutcher, May 2000
Then: Ashton Kutcher worked as a teenage model and was just finishing up the second season of That 70's Show.
Now: Kutcher has starred in tons of films, created the hit show Punk'd, recently starred as Steve Jobs in his biopic.
Charlotte Ronson, May 2001
Then: Charlotte Ronson was just starting out in the fashion industry with a small clothing line that consisted of t-shirts, shorts, and flip flops.
Now: Ronson has since massively expanded her brand to collaborate with Urban Outfitters and JC Penney and has had her clothes worn by everyone from Gisele Bundchen to Nicole Richie.
Devon Aoki, May 2000 (also appeared on March 2002 cover)
Then: Devon Aoki had begun her modeling career as a teenager and had just replaced Naomi Campbell as the face of Versace.
Now: Aoki has since modeled for Lancome and Chanel, starred in various music videos, and has starred in 2 Fast 2 Furious.
Jake Gyllenhaal, April 1999 (also appeared in September 2002 issue)
Then: Jake Gyllenhaal was named 'Hottest New Actor' in our New York Hot List and starred in his first leading role in October Sky.
Now: Since then, Gyllenhaal starred in the cult classic Donnie Darko, been nominated for an Academy Award, and has been linked to Kirsten Dunst, Reese Witherspoon, and Taylor Swift.
Jamie King, April 2000
Then: Jamie King had worked mostly as a fashion model.
Now: King has since made the transition to acting starring in various films, her most recent being Sin City.
Mila Kunis, September/October 1999
Then: Mila Kunis was the 15 year old star of That 70's Show and voice of Meg Griffin on Family Guy.
Now: Along with still providing her voice for Family Guy, Kunis has starred in dozens of films including Black Swan. She is currently set to star in the new sci-fi film, Jupiter Ascending.
Natalie Portman, November/December 1999
Then: Natalie Portman had starred in a few films throughout her childhood and had started Harvard University to pursue psychology.
Now: Portman now is an Academy Award winning actress, Harvard graduate, and current face of Dior perfume.
Taryn Manning, October 2001
Then: Taryn Manning was just starting her career as an actress with her first major role being in Crazy/Beautiful with Kirsten Dunst.
Now: Manning has gone on to star in films like Crossroads, 8 Mile, Hustle & Flow, and currently stars as Pensatucky on the popular Netflix series Orange is the New Black.
Samantha Ronson, January/February 2000
Then: Samantha Ronson was featured as one of the female faces of NYC's DJ scene in our Jan/Feb issue.
Now: Ronson is now a world famous DJ signed to Interscope Records and has been linked to actress Lindsay Lohan.
Sia, February 2006
Then: Sia was a relatively unknown singer/songwriter from Australia who became known for writing Breathe Me, a song that appeared on the HBO series, Six Feet Under.
Now: Sia is one of the most well-known songwriters in pop music having written for Britney Spears, Rihanna, and Madonna. 
Solange Knowles, February 2003
Then: Solange Knowles was mostly known as "Beyonce's little sister" and was working as background for Destiny's Child.
Now: Knowles has become a star in her own right with three albums under her belt, her own record label, and a sneaker collaboration with Puma.
The Kills, April 2003
Then: The Kills were a new band that had just released their debut album, Keep on Your Mean Side.
Now: The Kills have become a very successful band having released four studio albums.
Sofia Coppola, April 1999
Then: Sophia Coppola had directed her first feature film, The Virgin Suicides.
Now: Coppola has since been nominated for an Academy Award and become the face of both Marc Jacobs and Louis Vuitton campaigns. 
Nikki Reed, October 2003
Then: Nikki Reed was an upcoming actress who had gotten her breakthrough role as Evie in Thirteen.
Now: Reed has starred in tons of films and is best known for her role as Rosalie in the Twilight series.
Arctic Monkeys, February 2006
Then: Arctic Monkeys were fresh of the release of their debut album, Whatever People Say I Am, That's What I'm Not.
Now: Now, Arctic Monkeys have become a very successful international band with five albums under their belt. They are currently on tour promoting their latest album, AM.
Liv Tyler, April 1999
Then: A relatively unknown, Liv Tyler graced our first ever NYLON cover at 21. At that point she was working as a model an actress, having starred in Stealing Beauty and Armageddon.
Now: Now, Tyler has become a huge star, having starred in the Lord of the Rings trilogy and collaborating with fashion house Givenchy.