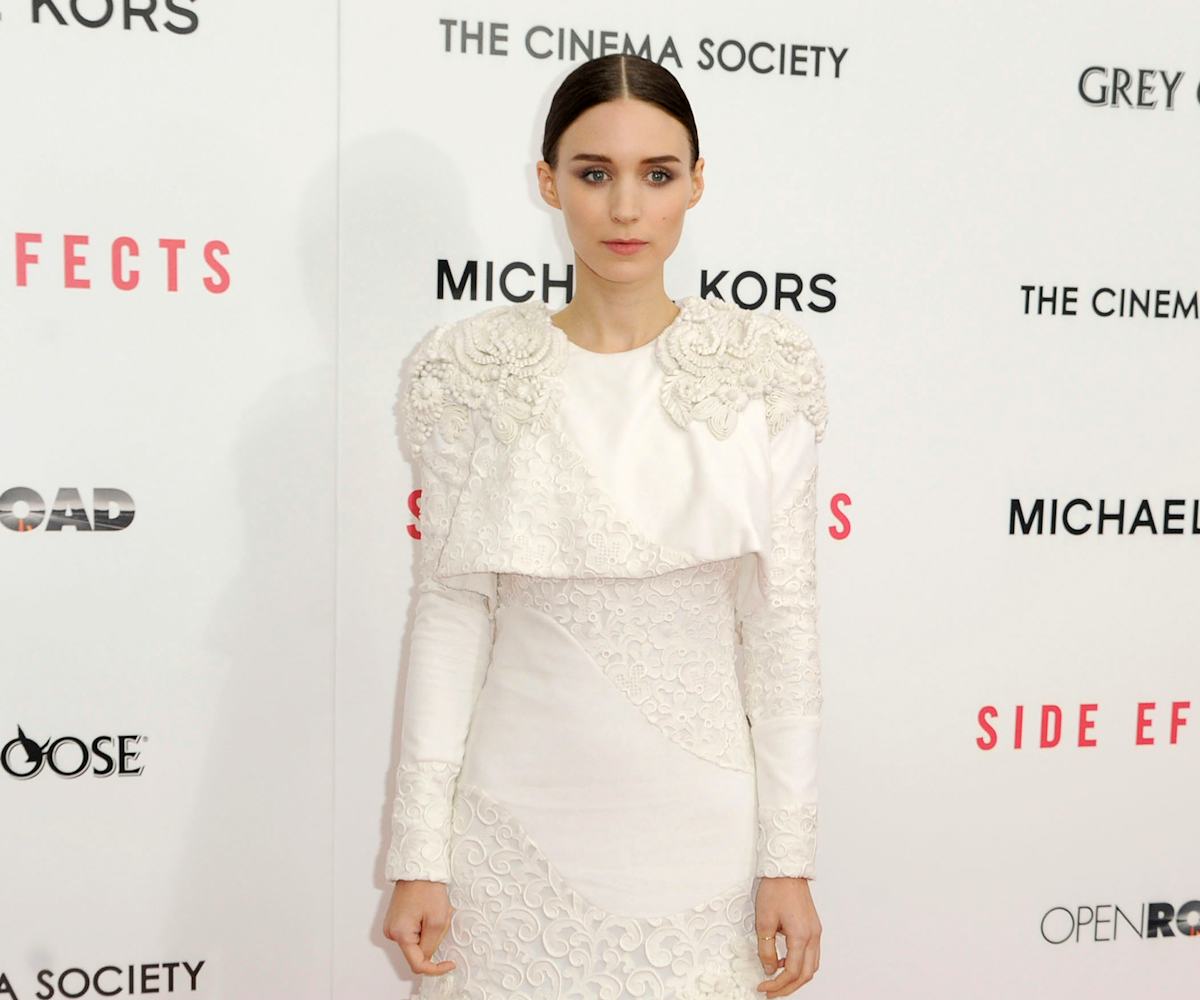 photo by getty images
nylon's 2013 best dressed list
the absolute coolest outfits chosen by our editors.
As loyal NYLON readers you know that every day we crown a star the daily Best Dressed, and this year might have been our best dressed year yet. From Rooney Mara to Emma Stone to Solange to Adele, the ladies of 2013 knew how to win our hearts, and our wardrobe envy. Just check out the full list of our Best Dressed stars on our Pinterest board to see the full scope of sartorial awesomeness we highlighted throughout 2013.
Since we're in a reflective mood, we asked our digital editors to pick out their favorite looks of the year and tell us why they're head-over-tails for each. Welcome to the NYLON Best Dressed List. All you need to apply is a killer outfit. 
Elizabeth Olsen in Proenza Schouler: "The next time I have to dress up, I'm going to take a cue from Elizabeth Olsen. Her Proenza Schoulder dress is definitely formal, but the length and the pattern make it effortlessly cool at the same time." -- Liza Darwin, Senior Web Editor
Jessica Hart: "Boyfriend jeans, a turtleneck, and trippy prints might seem strange at first, but this combo quickly morphs into amazing. I've already copied it several times (just ask Steff and Rebecca)." -- Liza Darwin, Senior Web Editor
Rooney Mara in Alexander McQueen: "For months Rooney Mara had us thinking she was this mistress of darkness and then BOOM! She walks the red carpet in this Swan Lake-inspired getup and has me throwing out my all-black ensembles and shuttling back and forth to the laundry to keep my white clothes clean. And despite all of that, she still looks tough enough that I'd probably be too intimidated to approach her, even if she does look a bit like the Sugarplum Fairy. Which, yes, is a very good thing." -- Rebecca Willa Davis, Executive Web Editor
Dree Hemingway: "I'm not one to wear the same thing twice in one week, but I would wear this outfit for a week straight. In fact, I'd probably sleep in it, too. It's that perfect balance between vintage and modern, casual and formal, uptown and downtown. Don't even get me started on those shoes...." -- Rebecca Willa Davis, Executive Web Editor
Michelle Dockey in Miu Miu: "If you ask me, the hardest things to get right when it comes to fashion are flesh tones and pleats. So if you want to get them right and get them right together, make like Michelle Dockery in this Miu Miu embellished dress." -- Jackie Yaeger, Newsletter Editor
Leigh Lezark: "The floral-dress, black-bootie, chambray-shirt'n'denim jacket look is everywhere these days. So how do you switch it up? Take a hint from Leigh Lezark, who swaps the chambray for actual denim, and wears it underneath over-sized leather. Mind blown." -- Jackie Yaeger, Newsletter Editor
Emma Stone in Lanvin: "T-shirts under dresses is my jam, but of course Emma Stone has to one up me and wear a Lanvin T-shirt under a Lanvin dress. In my eyes, this is red carpet perfection... And what I wish I could wear every day." -- Steff Yotka, Associate Web Editor
Zosia Mamet: "This is like a fancy version of pajamas and I love it. No, I heart it." -- Steff Yotka, Associate Web Editor