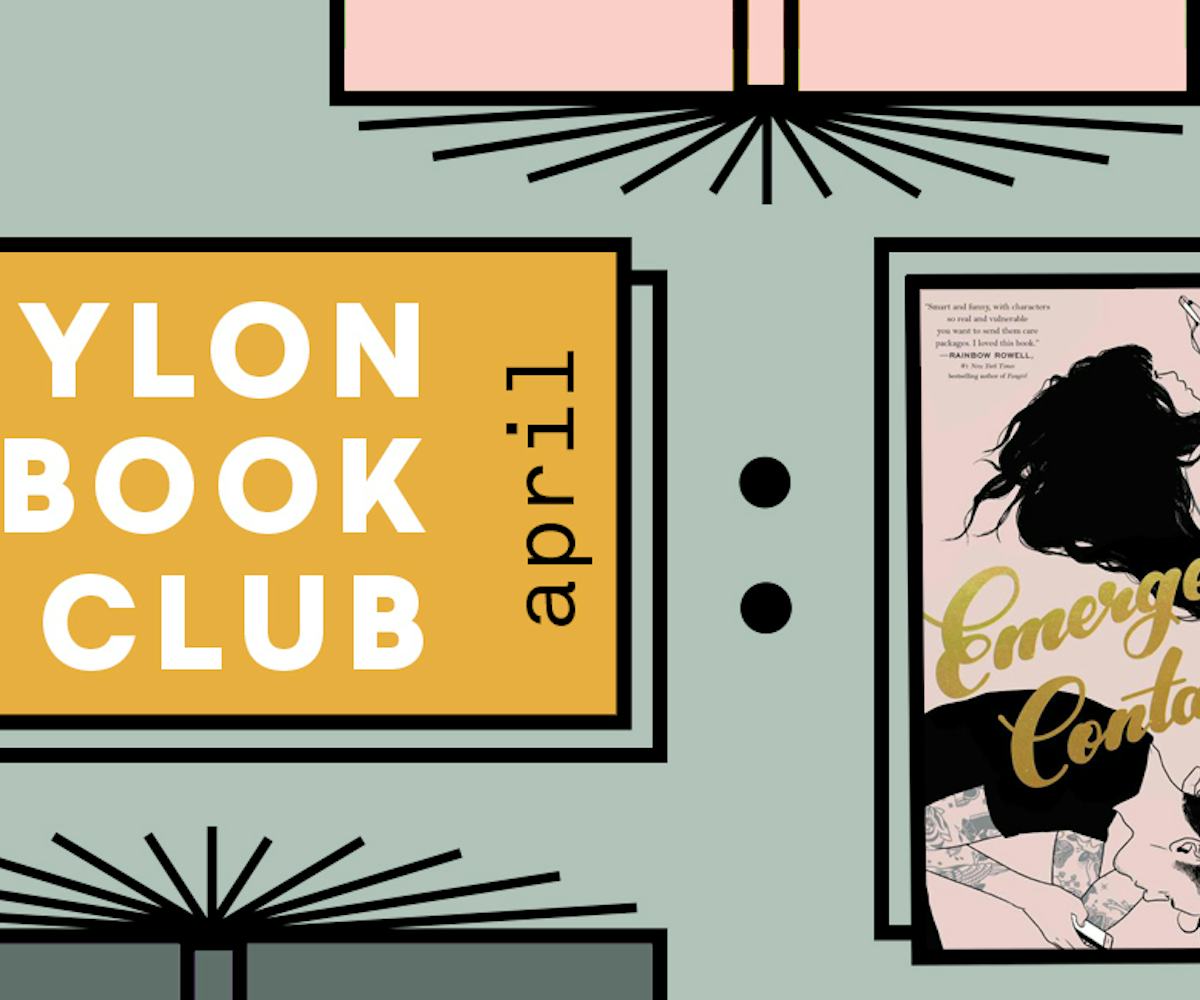 NYLON's April Book Club Pick Is Here!
It's Mary H.K. Choi's 'Emergency Contact'
This month's book club pick is Mary H.K. Choi's Emergency Contact, a brilliant, funny, actually perfect YA novel about teens and texting and the different ways we communicate what we mean to one another. We hope you'll join us on Facebook Live this April 30 at 11:30am. That's when Choi will come to the NYLON studios to talk about her novel, read an excerpt from it, and answer your questions.
And, seriously, once you've read Emergency Contact, you can't help but have many questions for the person who created the characters of Penny and Sam (and Jude and Lorraine and Celeste and... so many more). These characters feel as real as the friends and love interests that populate your own lives, and the ways in which they communicate with one another are viscerally familiar. This is because one of the things Choi does so well is capture how technology has both allowed us to maintain something of a distance from the people with whom we're otherwise growing close and, paradoxically, afforded us the opportunity to share our interior lives with each other without needing to risk total exposure when we're not quite ready. This book revels in the small moments that make up a life, the strange, funny ways in which we come to learn someone else well, and all the ways in which it's possible to find beauty in the banality of the everyday.
To make it easier for you, we'll be giving away 10 copies of the book to anyone who comments on and RSVPs to the FB Live invite (though you can also buy it here). Get ready to ask Choi questions on the 30th!