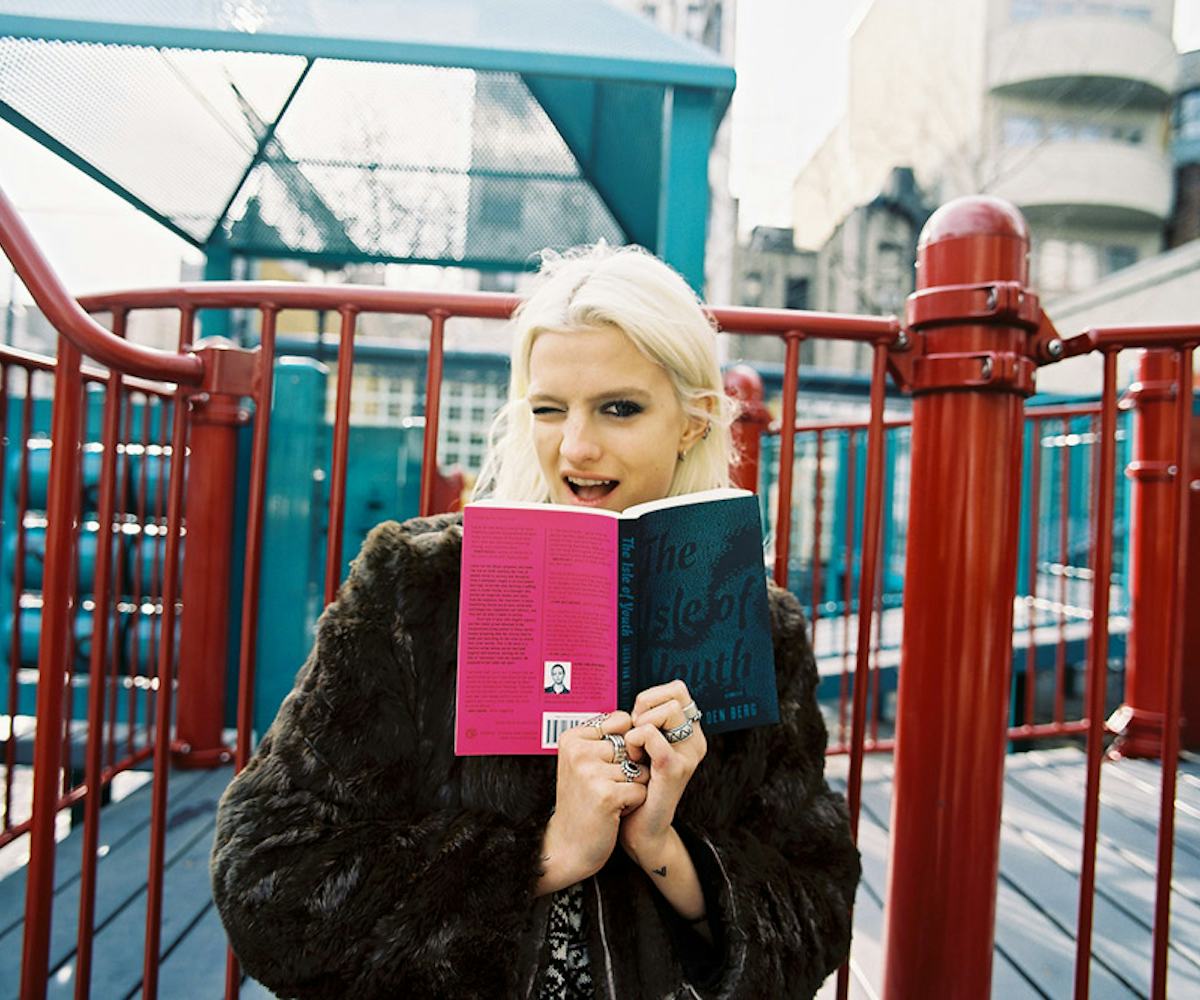 makeup: tina turnbow; model: veronika vilim @ wilhelmina
the nylon book club: january pick
Ready for our second installment of the NYLON Book Club? Good, because we've got our pick for January and it's...The Isle of Youth by Laura van den Berg!
Following our inaugural NYLON Book Club pick, The Most of Nora Ephron, this month we'll be reading the new collection of short stories by the up-and-coming author. After picking up her new book, Dave Eggers compared van den Berg to Lorrie Moore. As I read along, I thought of the amazing Karen Russell--who in turn says that van den Berg is "one of the most freakishly talented young writers at work today." How's that for a couple of endorsements?
The Isle of Youth is a fairly slim paperback collection, but van den Berg's stories pack a punch--within the first 20 pages or so there is already a plane crash, a hotel fire, and a detached newlywed with a broken nose. The entire collection features stories starring eccentric, sometimes wayward women who we think you'll love reading about. (I wouldn't be surprised if you end up reading the entire thing in one sitting.)
Throughout the month, we'll be calling on you, our NYLON Book Club members, to contribute reviews, favorite lines, questions for the author, and more via the #NYLONbookclub hashtag on Twitter, Instagram, Tumblr, and Facebook.
To get things started, we're giving away copies of The Isle of Youth to our most enthusiastic readers! Enter for a chance to win below or order a copy of the book here.