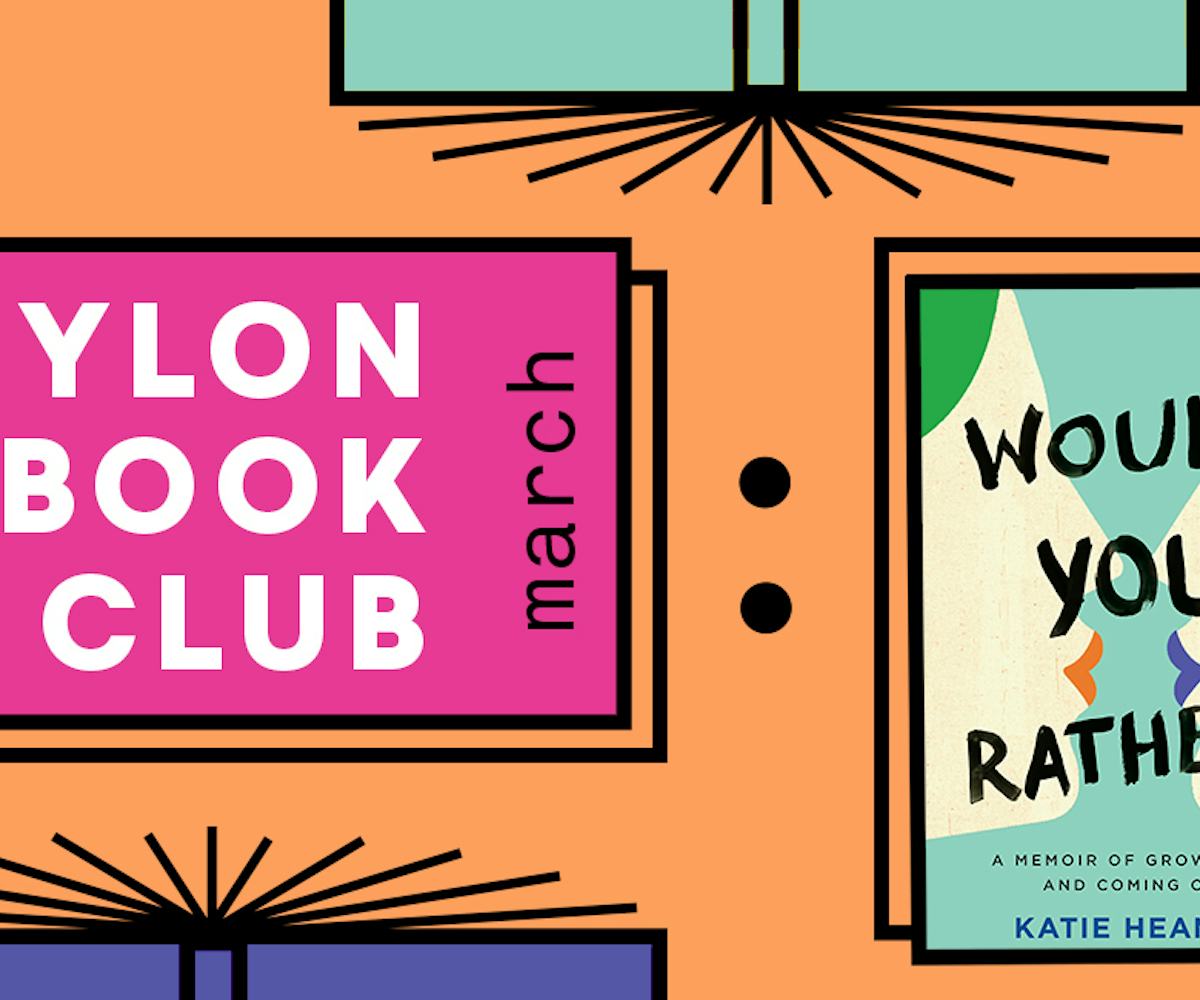 NYLON's March Book Club Pick Is Here!
It's 'Would You Rather?' by Katie Heaney
We're back with another NYLON Book Club! This month, our selection is Katie Heaney's Would You Rather?: A Memoir of Growing Up and Coming Out, and we hope you'll join us on March 28, at 11:30am, when we sit down with Heaney to talk about it on Facebook Live.
Want to know more about this pick? I recently described it here:
Katie Heaney's first memoir, Never Have I Ever (which, by the way, it's hard not to love books named after our favorite drinking games), chronicled her search for the perfect guy while she was in her early 20s. Her new book reveals that Heaney's search ended abruptly and happily—when she found the perfect woman. These funny, smart essays explore Heaney's realization at the age of 28 that there was no such thing as the right man for her because she was attracted to women. Heaney's not afraid to examine her past for "clues" to what she realizes is her truth in the present, and reflects on her changing identity with honesty and wit, and allows readers to see how the path to self-acceptance might be a winding one, but it's a journey well-worth having.
Incredible, right? We'd love for you to join in the conversation by tuning in and asking any questions you have along the way. And, in order to help you get started, we'll be giving away 10 copies of Would You Rather? to randomly selected commenters on the Facebook invite, below.
If you don't win a book, though, you can also purchase it here. Happy reading, and see you on the 28th!