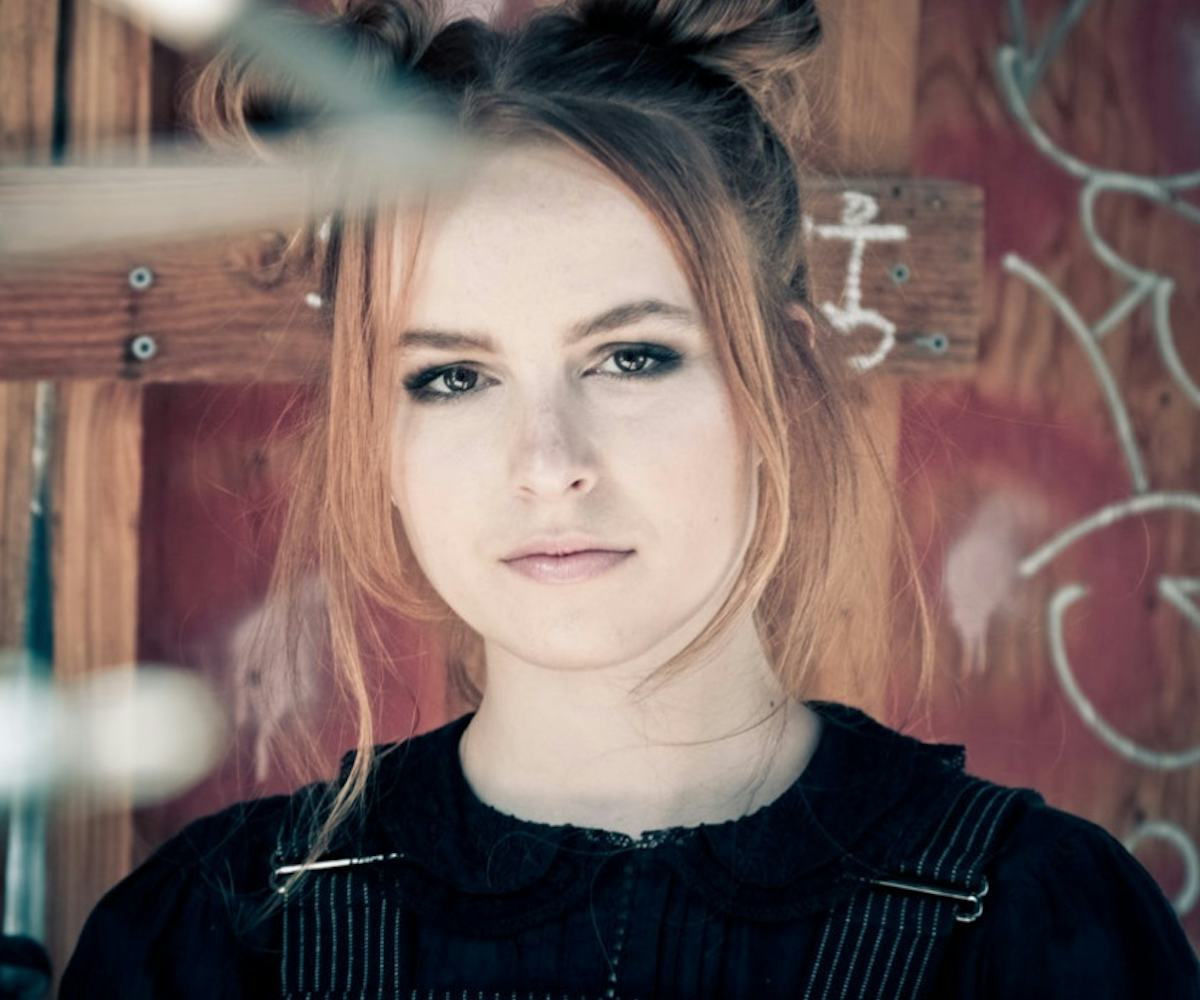 Photographed by Myriam Santos
Bridgit Mendler Is Taking Her Genre-Fluid Sound On The Road
The following feature appears in the March 2017 issue of NYLON.
The kids' movie circuit may have been where Bridgit Mendler broke into the entertainment industry, but her music career is what has people buzzing these days. Her debut solo single, "Ready or Not," samples the Fugees' hip-hop classic of the same name and transforms it into a straight-up pop hit. Nemesis, the EP that she dropped last year to a ravenous response, further showcases her range of influences with its glitchy electronic beats and computerized vocals. "I tried to make whatever I wanted without fear of expectations with Nemesis," she says. "To see people actually respond to that is just fuel to the fire." From the sounds of her latest singles, "Snap My Fingers" and "Temperamental Love," the blaze will still be burning on her next project, due out later this year. Here, Mendler discusses her ever-changing sound, what to expect on her next album, and her admirable humanitarian work.
Editor's Note: Due to recent film scheduling conflicts, Bridgit Mendler will not be on the NYLON Music Tour.
Nemesis has quite a different sound from your debut album, Hello My Name Is. How do you describe your evolution as an artist?
We decided to take more risks. My goal was to make something that I hadn't heard before. Content-wise, Hello, My Name Is was pretty much made up of songs that weren't about my life, whereas Nemesis has some raw, [autobiographical] songs. It takes more vulnerability to write those, but it's ultimately more gratifying.
Nemesis also demonstrates your eclectic taste in music. What did you listen to growing up?
I loved me some Destiny's Child, Britney Spears, and Christina Aguilera when I was a young gal. My parents would put on music when we were cleaning the house and, generally, it would circulate between Tracy Chapman, Van Morrison, and 10,000 Maniacs. Once I got older, I started exploring music on my own. It was super exciting to come across Bob Dylan and find somebody who had a completely different approach to songwriting. Through friends, I listened to The Rolling Stones, Third Eye Blind, Red Hot Chili Peppers, Tupac, and Three 6 Mafia.
What similarities have you found between acting and songwriting?
I feel like both songwriting and acting require an awareness of emotion. For Nemesis, I wrote a lot. I guess I had a lot to sort through emotionally [laughs]. Ideally, with acting, you would be able to tap into your emotions as well. That's where a good performance comes from.
What can we expect on your new album?
A lot of collaborations. That's something that's really exciting to me, to mind-meld with different people I admire. And I'm looking forward to tying everything together in a way that people haven't seen before.
How do you find that your creative process has developed while working on the new record?
Well, I produced a song on this one, so that's been a whole new ball game. It's really hard, but also empowering.
What's it like being an ambassador for the WE Movement?
The initiative is all about empowering young people around the world who are growing into themselves and trying to incite change. They took me to Kenya this summer, and I was so excited to meet the people in Masai Mara. They have a lot of hurdles to overcome, but they're making huge progress in education. The girls that I met at the school talked about how they're going to get degrees in neuroscience and bring what they learn back to their community. That's the mentality in other parts of the world: Whatever it is that you invest in yourself is invested back into your community.
Do you think entertainers are obligated to give back, or is it a personal choice for you?
My mom does sustainable green architecture and my dad makes high-fuel-efficiency car engines, so they do things with the world in mind—that's something they taught me from a young age. But I also think that being in the spotlight is an opportunity to reach so many people.