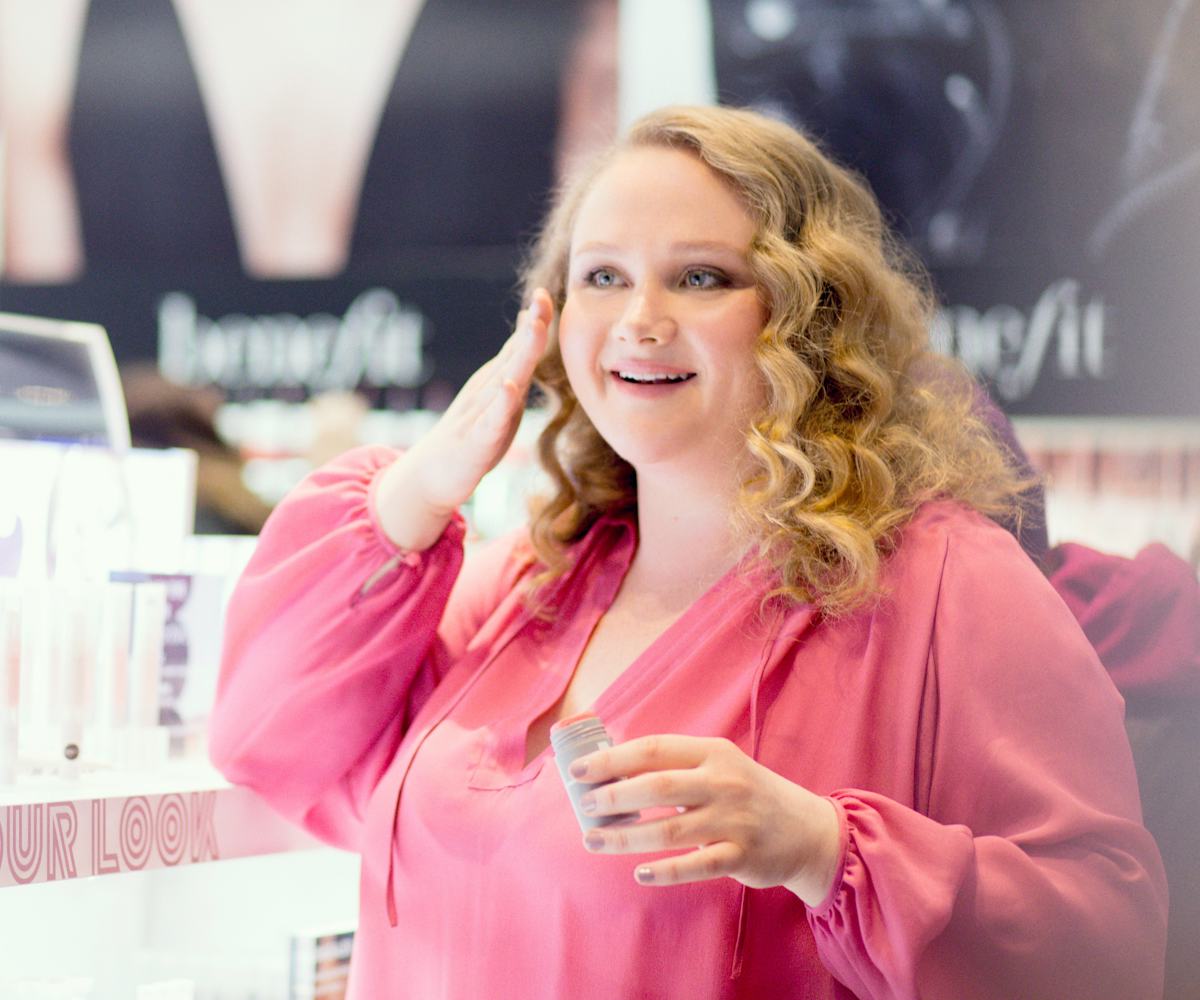 Dress by Paule Ka. Photographed by Jonathan Grossi. Styled by Wendy McNett.
In The Sundance Breakout 'Patti Cake$' Danielle Macdonald Steals The Show
Get to know the Australian actress
The following feature appears in the May 2017 issue of NYLON. Every year, we round up the brightest rising stars in film for our Young Hollywood Issue. Get to know the actors and actresses who are set to take over the industry. To read more, click here.
MC Lyte. Queen Latifah. Missy Elliott. Gangsta Boo. Add to that list of ruthless female rappers Killa P, the unlikely hip-hop prodigy played by 25-year-old Aussie import Danielle Macdonald in the Sundance breakout Patti Cake$. The bombastic coming-of-age story centers on the preternaturally gifted rhyme-spitter born Patti Dombrowski, as she hustles to parlay her skills into a lane out of her dead-end life. Macdonald and Patti come from different worlds, but the actress recognized a passion in the role that was too resonant to resist. Some are born with swag, some achieve it, and some have it thrust upon them. Rap wasn't Macdonald's native tongue, but now she flows with fluency.
Moderately Tardy Bloomer: Macdonald gradually committed to acting as an all-consuming lifestyle, and found herself in the process: "I started taking classes when I was in eighth grade. Just one hour a week of improv classes, and around 10th grade I started to get really into it. The feeling of going up and performing was terrifying. I hardly said anything my first year of class, then I did a funny character in a play at the end of that year, and my instructor said, 'Good, so you can talk. Now you have to.'"
Becoming Ms. Cake$: Macdonald underwent a top-to-bottom transformation to prepare for a role way outside her usual comfort zone: "I didn't think I'd be able to do it. The rapping, the accent, the attitude, all these technical skills I didn't have. Though I related to her, I feared I couldn't be her. Patti seemed like the furthest thing from me. I had to learn to walk differently, talk differently, both with the American accent and then the Jersey accent on top of that. I had to learn how to have swag, and I'm not cool, so that was really difficult. You have to find the inner swag."
Street Cred: Macdonald was hardly a hip-hop head when she signed on for her star-making vehicle, but developed a new appreciation for the form during the production process: "I watched a ton of underground rappers' battle rounds on YouTube, observing how they move and how they let the rapping affect their body. I had to stop thinking about how to move and just let it come through naturally. I listened to a lot of Biggie, Action Bronson, Kendrick Lamar, Leikeli47."
My Body On My Terms: Macdonald, an ambitious artist in her own right, saw herself in the character she played. "The thing I like about this film is that it wasn't just about how she looks, that that's just a part of it. The focus is more broadly about this girl with a dream who's trying to get out of her town. Society's values give her something to overcome, but it's about her love life and her personal life. I liked that, and wish we had more stories like this. It's a real story. It's my life."