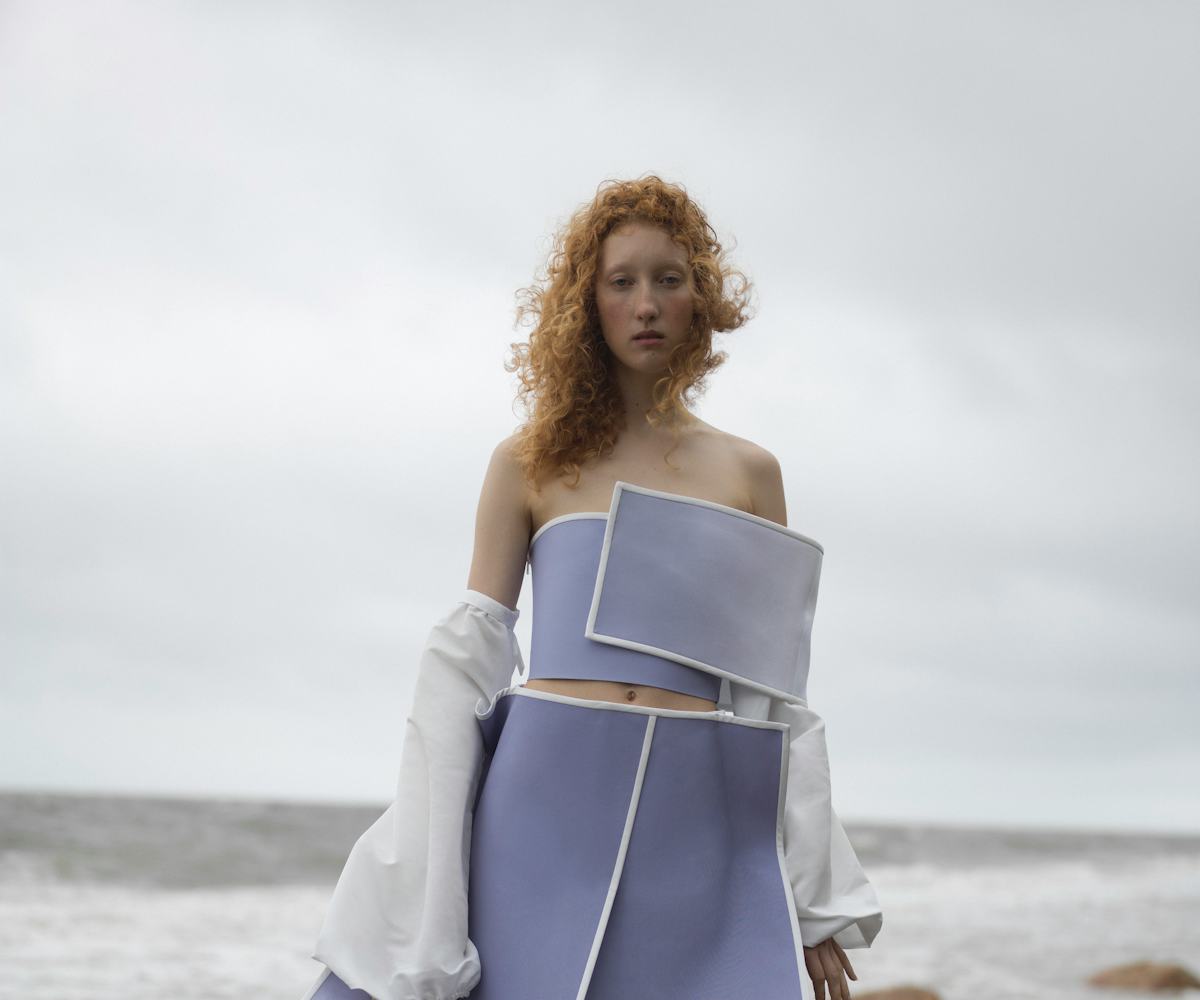 Image courtesy of Andrea Jiapei Li
Designer Andrea Jiapei Li Has Caught The Attention Of The Fashion World
Get to know the New York-based designer
The following feature appears in the February 2017 issue of NYLON.
Since starting her namesake label in 2014, Andrea Jiapei Li has caught the fashion world's attention, having been both a finalist for the 2015 H&M Design Award and a semifinalist for the 2015 LVMH Prize.
Her spring '17 collection, "Her Name Is Dada," takes a cue from the early 20th-century movement pioneered by Marcel Duchamp. Li was inspired by the spirit of Dada, which she says embodies "the artistic process that goes against the norm."
Here, get to know everything about Li, from her favorite fabrics to her snack of choice.
Astrological sign
Capricorn
Muse
Women who are not afraid to take risks, and who have an optimistic and playful attitude toward life
Materials of choice
Sportswear fabrics
Fun fact
I have an adorable pit bull mix named Luna. I adopted her last year just before fashion week—still not sure if that was good or bad timing!
Dream travel destinations
Japan and Los Angeles
Personal wardrobe staple
White cotton shirt
Favorite spot in New York
Chelsea—I love the galleries.
Last novel you loved
Since high school, I've always been more of a magazine girl.
Favorite film of all time
Paolo Sorrentino's The Consequences of Love
Daily soundtrack
COS stores' Soundcloud playlists
Drink order
Sparkling water
Standby snack
Cheetos and chips
Andrea Jiapei Li, available at H Lorenzo