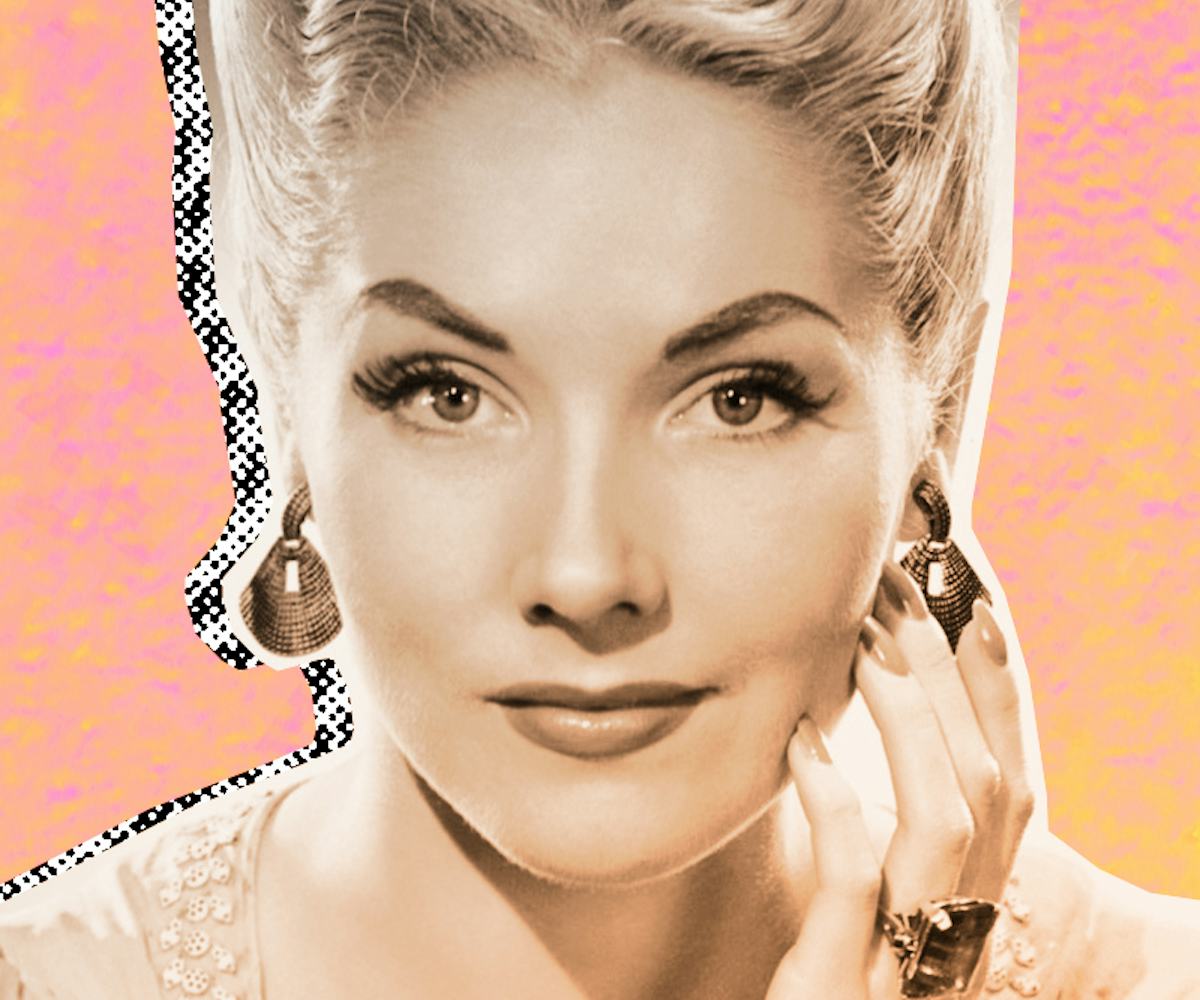 Photo via Getty Images
5 Different Skin Types, 5 Real Editor Skin-Care Routines
When you work in the media, it's your job to inform the public about everything they need and want to know. While us watchdogs try to keep up with what's "hot" on the market, sometimes we are actually set in our old ways—especially when it comes to skin care.
Here at NYLON, we are fortunate to have access to all of the brands we have ever wondered about. Being a part of the fashion and beauty industry means that the world is your oyster. But recommending products for people to try can be tricky, especially when your skin isn't the same as everybody else's.
Prior to working here, we spent many an hour wondering what beauty writers and editors really put on their faces, and we figure you probably do the same. So, we asked five of our editors—all of whom have totally different skin types—to let us in on their secrets and break down their skin-care routines.
Click through the gallery to learn more.
Sydney Gore, digital editorial assistant
I have been working on my skin-care routine since middle school, and I finally think I have it all figured out. I have oily skin that stays clear until that special time of the month. Prior to securing this job, I used to swear by a bunch of chemical-based products that were prescribed by my dermatologist, but they constantly irritated my skin.
Every morning, I start by washing my face with a French Rose Clay Soap by Folie (it's currently sold out), followed by Glossier's Milky Jelly Cleanser. This reduces the amount of oil that naturally forms on my face overnight. A few times a week, I alter my routine by adding Fresh's Sugar Face Polish to exfoliate my skin. Next, I dab on a few drops of my favorite toner, Pixi By Petra Glow Tonic and spritz on Herbivore's Rose Hibiscus Hydrating Face Mist. Keeping your skin moisturized is super-important, so I put on Priming Moisturizer by Glossier and then finish with Rose Deep Hydration Cream by Fresh. Sometimes, I'll also use a pump of Pestle & Mortar's Lightweight Moisturizer. My lips are sealed with tasty balms by Glossier or Fresh
For my eyes, I alternate between Ecco Bella's Eye Nutrients Cream, Tatcha's Deep Hydration Firming Eye Serum, and Grown Alchemist's Hydra Repair Eye Balm. If I plan on wearing makeup, I break out the Onomie Complexion Trio which consists of the Powerful Priming Serum, Bright Concealing Elixir in Émilie, and A.C.E. Illuminating Eye Treatment in Curie, and rub on RMS Beauty's Eye Polish in 'Lucky.' Even though I can hide behind my glasses frames, all of this keeps me from looking like a raccoon with scary, pitch black bags under my eyes.
At night, I remove everything from my face with Boscia's Sake Cleansing Water. I typically use the Milky Jelly Cleanser again, but if I am experiencing a breakout, then I switch to a charcoal cleanser, like Boscia's Detoxifying Black Cleanser or Shamanuti's Activated Charcoal Cleanser. From there, I always spread on May Lindstrom's Honey Mud which I basically leave on as a mask. (On the weekend, I strictly use Fresh's Black Tea Instant Perfecting Mask or Rose Face Mask.) If my skin is in bad shape, I follow this step with The Problem Solver or Boscia's Charcoal Pore Pudding Intensive Wash-Off Treatment. 
After wiping all of that off and applying toner, I use one and a half pumps of Pestle & Mortar's Retinol Night Oil, and then the Moisture Rich Silk Cream and Overnight Memory Serum Concentrate by Tatcha. Before I hit the sheets, I dab on Laneige's Water Sleeping Mask, Retrouve's Eye Concentrate, and rub some vaseline on my lips.
Jenna Igneri, digital market assistant
Being that half of my job is writing about beauty, I take my skin-care routine very seriously. I'm all about the all-natural.
In the morning, after taking a shower and washing my face, I'll spritz on a facial toner or hydrosol. I swear by Wildcare's Lemon Light Hydrosol (perfect for summertime!) and Herbivore's Rose Hibiscus Hydrating Face Mist. After toning, I moisturize with a facial oil—my current obsession. I own way too many (my dresser is pretty much an oil display), but my absolute favorites would have to be Brooklyn Herborium's Nourish & Replenish Oil.
My morning and evening routines are pretty similar, but the products I use vary. If I have the time, I'll put on a face mask after an evening shower—I especially love Lani's Tropical Cacao Detox Mask; it leaves my skin with an incredible glow and it smells like chocolate cake batter. After a mask, I'll once again spritz my face with a hydrosol or toner, and then put on a heavier night oil or balm since it has all night to soak in. My current favorite is Farmacy's Sleep Tight Firming Night Balm, which always leaves me waking up with super-smooth and hydrated skin.
Irina Grechko, digital content editor
When it comes to skin care, I am a believer in consistency and strict day and night routines. I tend to think I have relatively easygoing skin, with a few occasional breakouts and clogged pores, as long as I stick to my regimens.
The first thing that I do when I wake up is wash my face. My cleansers are in constant rotation (I find that I get fewer breakouts by switching things up), but I am currently using one from GLAMGLOW which I am loving for its mud and oil-to-foam formula. I am a huge fan of the Caudalie brand and regularly turn to their products. My current three-step routine includes Caudalie Vinoperfect Radiance Serum, Caudalie Polyphenol C15 Anti-Wrinkle Eye and Lip Cream, and Caudalie Vinosource Intense Moisture Rescue Cream (in that order). All of the above are lightweight, natural, and smell heavenly. After applying my makeup, I set it with the Caudalie Beauty Elixir (I am currently loving the new Jason Wu x Caudalie one) and touch it up throughout the day with the Caudalie Grape Water, which is my savior on flights too. 
When it comes to my nighttime routine, I love using oil-based products before going to bed. I begin by using Desert Essence Organic Jojoba Oil to remove my makeup. Afterward, I apply an oil-based cleanser (I am currently using Josie Maran Argan Cleansing Oil) to a Clarisonic Mia 2 Skin Cleansing System for the deepest cleanse that removes all the dirt and grime that my face has acquired throughout the day. I have been using the Clarisonic electronic brush for the past four years, and it has genuinely changed my life when it comes to skin care. Next, I apply m061 Hydraboost eye serum and eye cream. I finish off by adding a layer of Rodin Olio Lusso (that forever made a face oil junkie out of me) and Rodin lip balm.
Once a week, I also begin my nighttime routine by either applying one of the GLAMGLOW masks to hydrate, clear, or brighten my skin, depending on the week, or the M-61 Power Glow Peel. Ever since Bluemercury's Marla Malcolm Beck came out with this peel-on-the-go, I have skipped more facial appointments than I care to admit. The glycolic and salicylic acid elements exfoliate, firm, and visibly improve the appearance of the skin. It is basically a miracle in a box and an ever-constant in my beauty arsenal.
Keryce Henry, associate features editor
Since my skin is oily and I'm prone to getting breakouts, pretty much everything I use is either intended to suck all of the ickiness out of my pores or to keep my face from looking as bumpy as a sausage pizza. I use Freeman Feeling Beautiful Apple Cider Vinegar 4-in-1 Foaming Clay at least three mornings a week—it's an amazing cleanser/mask/scrub/toner. Any other time, I just use Dudu Osun African Black Soap as a cleanser.
After much trial and error, I've learned that benzoyl peroxide is my saving grace against acne, so I use the Neutrogena Rapid Clear Stubborn Acne Spot Gel and then follow up with the e.l.f. moisturizer. When necessary, I use Clean & Clear Oil-Absorbing Sheets, and then subsequently get grossed out at how much oil was hidden on my face.
Austen Tosone, features editorial assistant
I pretty much stick to the same thing every day, unless something amazing comes along that I'll add into the mix. I tend to keep my routine pretty simple because I find that the more I let my skin be naturally what it is and just use products to clean and enhance when I need, the better it tends to look and feel. I always wash my face every morning with Clean & Clear Morning Burst. I love that it's so cheap and I can grab it from the drugstore. I don't use face masks that often, but when I do, I treat myself with Mask of Magnamity from Lush. It's all-natural, so I feel great about using it. 
When I'm ready to move on to makeup, I always start with
because it smells amazing and it makes my skin feel nice when I put it on. Then I use
in 'Light.' I used to use heavy foundations and what I like about this is it doesn't really feel like I'm wearing any makeup, but it evens my face out and makes for a nice, natural base. For a concealer, I use 
Make Up For Ever's Mat Velvet+ foundation
under my eyes (I know that's not what it's meant for but trust me) and anywhere else that needs extra coverage.