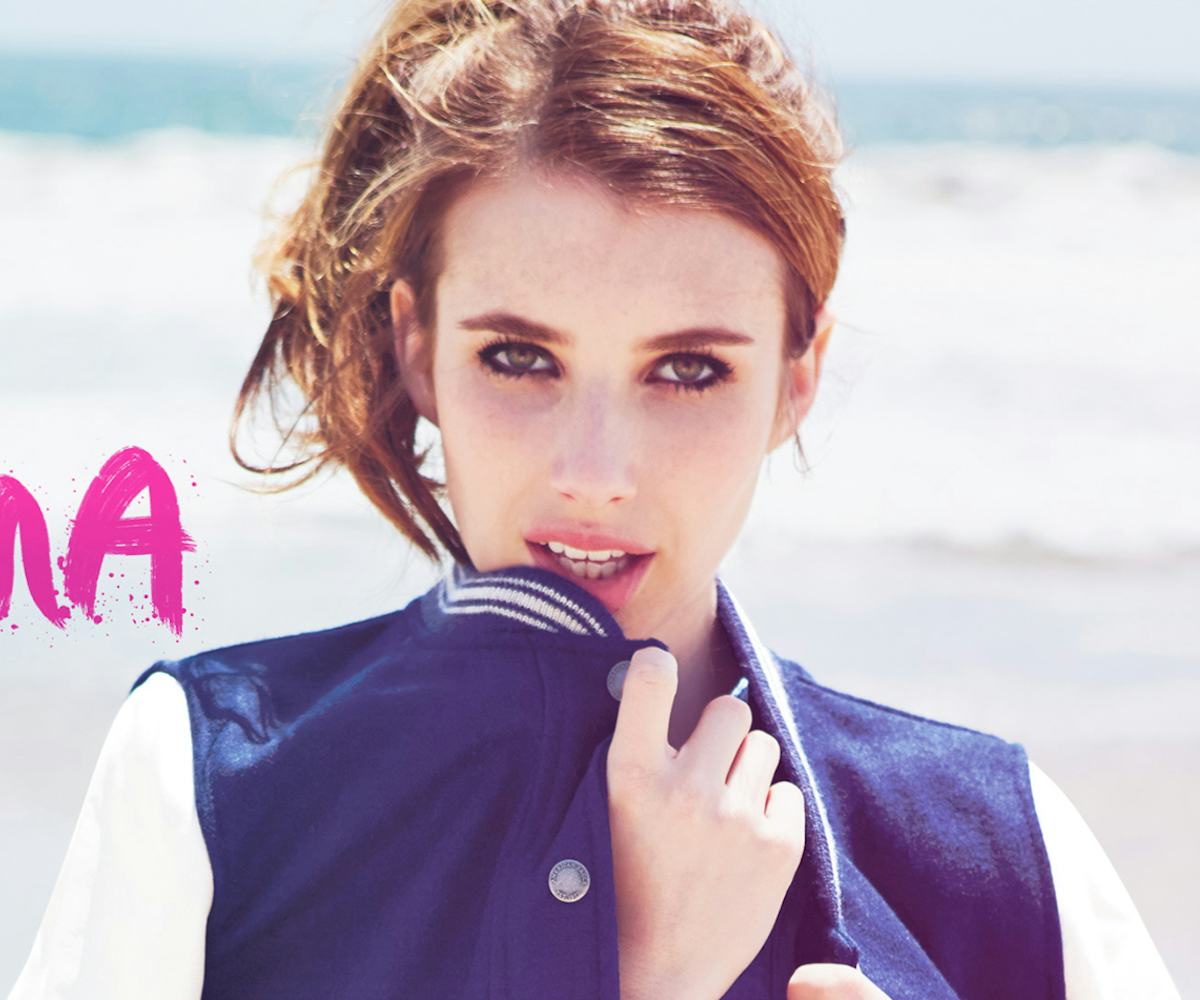 nylon + emma roberts
A sneak peek at this blue jean babe on our Denim Issue cover!
There's one constant to paparazzi shots of Emma Roberts: The young Hollywood starlet is almost always in jeans. So just like a good pair, she was a perfect fit to grace the cover of our annual Denim Issue.
In the August edition of the magazine, on newsstands July 31, the actress invited NYLON's executive editor Ashley Baker along on her search for skinny jeans as she chatted about how she's been keeping busy (both on TV with American Horror Story: Coven and on the big screen in We're the Millers and Palo Alto), what she's been thinking about social media, and why she's not ready to grow up quite yet.Subscribe here to make sure you get your issue--and then check out our sneak peek below!
On love:
"I've been with people in the past who lie about what they're doing or whom they're with, and you always find out about it. [...] I've grown up in a business where we're taught to think that relationships don't last, and that people are supposed to be married a bunch of times. But I come from the school of getting married once. Every relationship should be important. Everyone kind of rolls their eyes at me, but I still believe in the romantic movie outcome."
On making mistakes:
"I can't say I'm never going to mess up, but if I do, I'll definitely be very sorry."
On meeting her boyfriend Evan Peters:
"We first met at a dinner party, and then we worked together on a movie [Adult World], which we did not date during. We didn't get along, actually--he wouldn't speak to me. But it turned out that we both liked each other, so months later, we started dating, which worked out for the best."
On her public image:
"I mean, I'm sure everyone can say this, but a lot of people perceive me differently from how I actually am."
On growing up--or not:
"I'm not really obsessed with wanting to be older and more mature. I felt like more of a grown-up at 17 than I do at 22. I've been regressing a little bit: 'Wait, help me! I'm not ready! Don't make me go!' But I've matured, definitely."