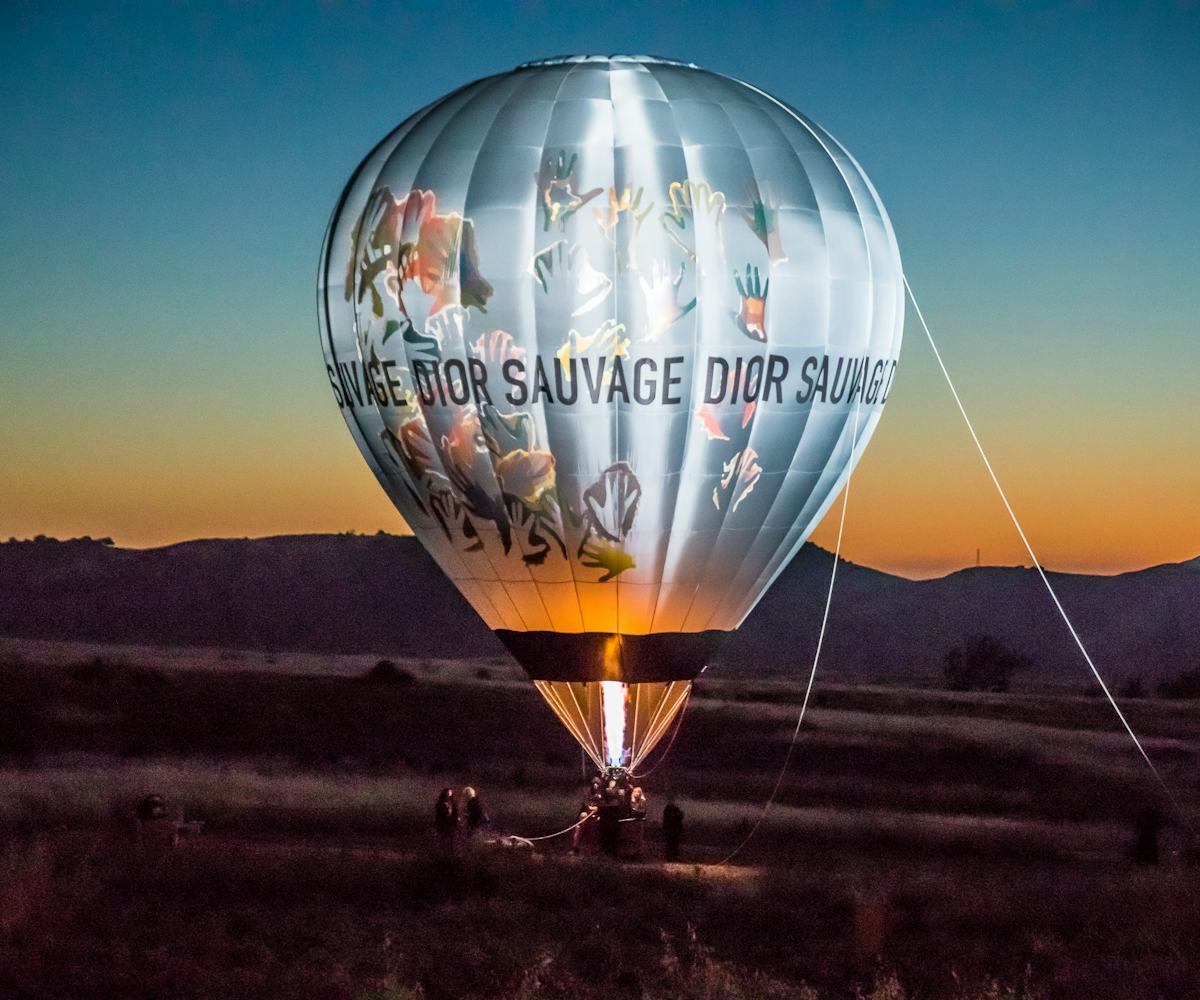 Photographed by Rony Alwin
We Went Behind The Scenes of Dior's Cruise '18 Runway Show
Here's what you need to see
The following feature appears in the October 2017 issue of NYLON.
If you happened to be scrolling through Instagram in early May, you likely saw photos of hot air balloons displaying Dior's logo floating above the fabulous fashions that walked a dusty California catwalk on the feeds of all of your favorite fashion editors and celebs alike. The brand put on an insanely glamorous Southwest-inspired cruise '18 show that was documented everywhere. What you didn't see in the headlines was me in the midst of the backstage chaos, as I went behind-the-scenes to get the look that walked the runway.
Since this is Dior, the typical 15-minute runway that we're used to at fashion week just isn't enough. The brand crafted a weekend experience that really let us sink into the vibe of the collection, and you can bet that Dior went all out. We stayed at the iconic Shutters on the Beach hotel in Santa Monica, which is forever my interiors inspiration. Plus, in typical Dior style, the element of luxury was sprinkled throughout with Dior goodies: a monogrammed pillow, an embroidered baseball cap, a tote bag, and a pair of So Real blue-tinted sunglasses, which, as you know, are kind of my thing.
I had an hour to kill when we first arrived so we wandered the famous Santa Monica Pier and I even went on my first roller coaster! I'm no daredevil but it was fun for me to experience, and my friends, including my better half NYLON fashion director J. Errico, seemed to enjoy my reaction. I also have to shout-out Rony Alwin, who photographed a story I did years ago and jumped right back into the Factory Girl groove.
That night, we headed over to Gladstone's restaurant, which for the night was transformed and dubbed the Dior Surf Club. It was decked out with Dior-branded everything, from Ping- Pong tables and karaoke machines to surfboards. I sported my Instagram-bait Dior ribbon shoes, the aforementioned gifted sunglasses, and my J'ADORE knuckle ring.
The next morning we experienced our own forms of luxury: I did Dior yoga and J. slept in. Typical. We met up for a divine lunch at Gjelina and then off to the desert I went.
After a bit of waiting around, I was able to sit down with the hair and makeup teams to run through the looks step by step and have them done on myself. A warm peachy blush was applied under the apples of my cheeks to give off an almost reflective, sunburned vibe— something that I've since incorporated into my beauty routine. In order to get the tousled, beachy waves sported by the models on the runway, we first had to create ringlets—which, on me, looked more "well-groomed poodle" and less "supermodel"—and then tease them out for a desert-chic look.
Backstage I listened to the downtown-vibey models describe their late nights out in L.A., while the stylists meticulously dressed the girls. After several hours in the tent, it was finally time to watch the show come alive. I took in the absolutely breathtaking view of the runway in the Upper Las Virgenes Canyon and the show began. The clothing was so exquisite and Maria Grazia Chiuri's attention to detail is beyond amazing—and although I already had the hair and makeup, I also wanted every part of this hippie-rock collection, from the Southwestern prints to the bolo-style necklaces. And I'm obsessed with the Dior string bracelets and dream about them at night. Oh, and did I mention Solange performed? The whole thing couldn't have been more fabulous. The night went late and I imagined it turning into Burning Man. When it was time to return to New York, I felt like I was taking a part of the desert with me.
See the rest of the photos, below.
Dior surf club: the hottest spot in Southern California.
You can't help but j'adore Dior!
Living my best life.
The products used to create the runway look.
A model must be prepared to pose at any moment.
Say cheese!
Backstage realness.
A lady in red.
Dior knows how to make a statement!
*Bows down to Maria Grazia Chiuri*
These earth tones looked unreal as the sunset.
The models posing after a successful runway show.
Hanging with J. Errico.