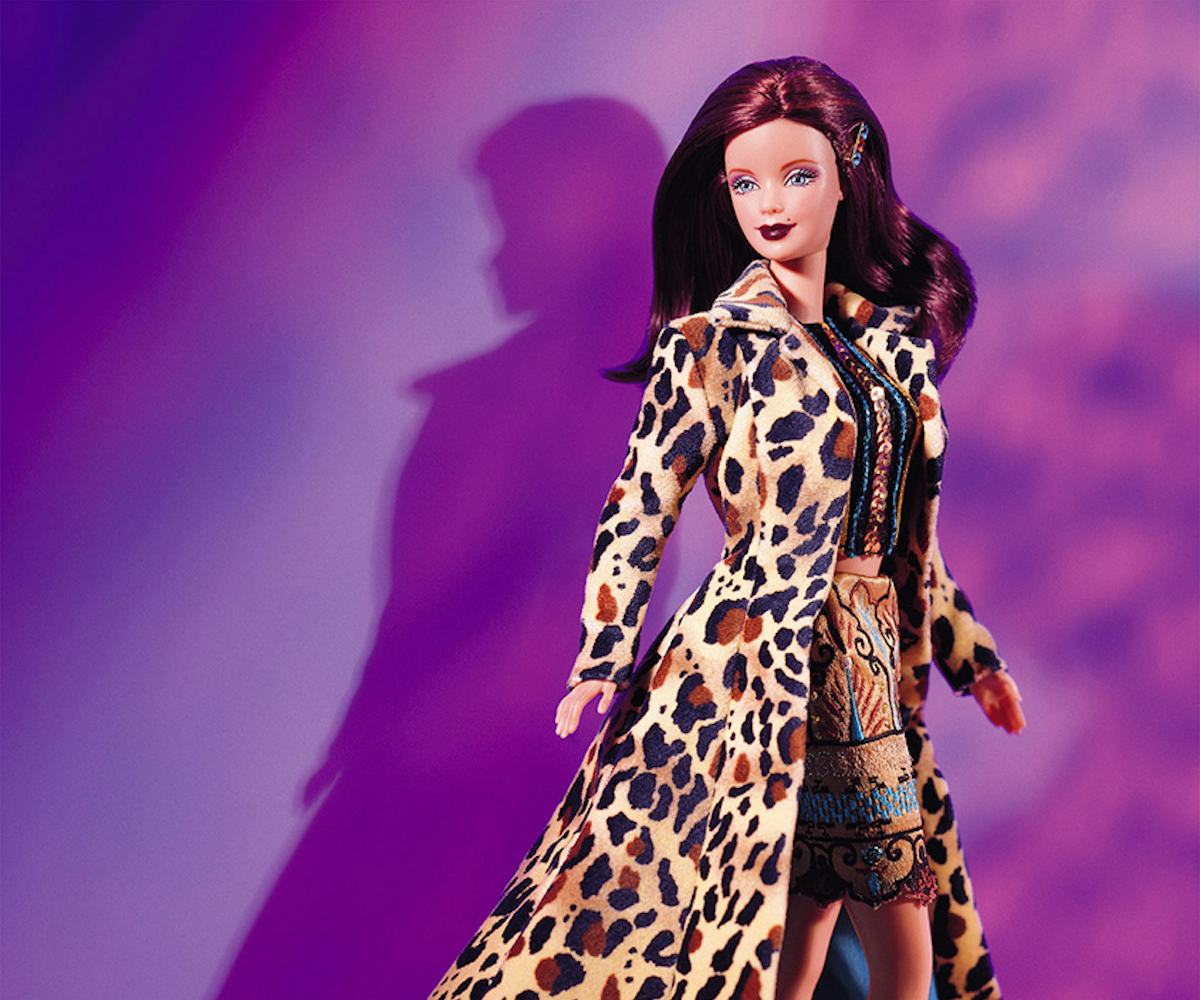 #nylonfw exclusive: the 47 best barbie looks of all time
imagination, life is your creation.
Oh, Barbie.
Thank you.
Thank you for all those times you let me live vicariously through you: as a teenager with a corvette in Malibu, as a doctor with my own veterinarian practice, and as a figure skater with a glittery skirt and a pair of shiny ice skates.
Since 1959, Barbie has been an icon for kids to look up to, whether for fashion or life inspiration; a role model for them to realize their dreams (via a plastic, blonde doll in as many variations as imaginations would allow).
During Fashion Week, I couldn't help but think of the fashion legend herself, whose gowns, perfectly fitted denim, fur scarves, purple heels, and little sunglasses (which I used to find scattered around my room among my scented erasers, tie-die socks, and Pogs) continue to inspire all of us. In honor of our favorite fashion influencer, we've raided the Barbie archives and pulled out our 47 favorite Barbie looks of all time to cap off Fashion Week Fall 2014. You'll find Barbies by some of your favorite labels like MAC, Anna Sui, and Cynthia Rowley, plus Barbies to honor your favorite musicians like Joan Jett and Debbie Harry.
So browse through our favorites below (think Cher Horowitz's closet-style) and comment with your ultimate favorite!
Oscar de la Renta Barbie: 1985
Bob Mackie Gold Barbie: 1990
Donna Karan Barbie: 1995
Calvin Klein Barbie: 1996
Bill Blass Barbie: 1997
Ralph Lauren Barbie: 1997
Nolan Miller Barbie: 1999
Todd Oldham Barbie: 1999
Givenchy Barbie: 2000
Burberry Barbie: 2001
Juicy Couture Barbie: 2004
Paul Frank Barbie: 2004
Cynthia Rowley Barbie: 2005
Anna Sui Barbie: 2006
Byron Lars Barbie: 2006
MAC Barbie: 2007
Hello Kitty Barbie: 2008
Japanese Barbie: 2008
Gen of Dreams Barbie: 2009
50th Anniversary Barbie: 2009
2013 Holiday Barbie
Blonds Barbie
Coach Barbie
I Can Be Mars Explorer Barbie
Barbie Loves Elvis
Betty Draper from Mad Men Barbie
Joan Holloway from Mad Men Barbie
Bewitched Barbie
Canturi Barbie
Cher Barbie: 1970s
Cher Barbie: 1980s
Cyndi Lauper Barbie
Debbie Harry Barbie
Diana Ross Barbie
Hope Diamond Barbie
The Hunger Games Katniss Barbie
I Dream of Jeannie Barbie
Joan Jett Barbie
Katy Perry Barbie
Louboutin Jewelry Thief Barbie
Pink in Pantone Barbie
Grace Kelly from Rear Window Barbie
Statue of Liberty Barbie
The Beverly Hillbillies Barbie
Trina Turk Malibu Barbie
Twilight Saga Bella Barbie
Elizabeth Taylor from Violet Eyes Barbie