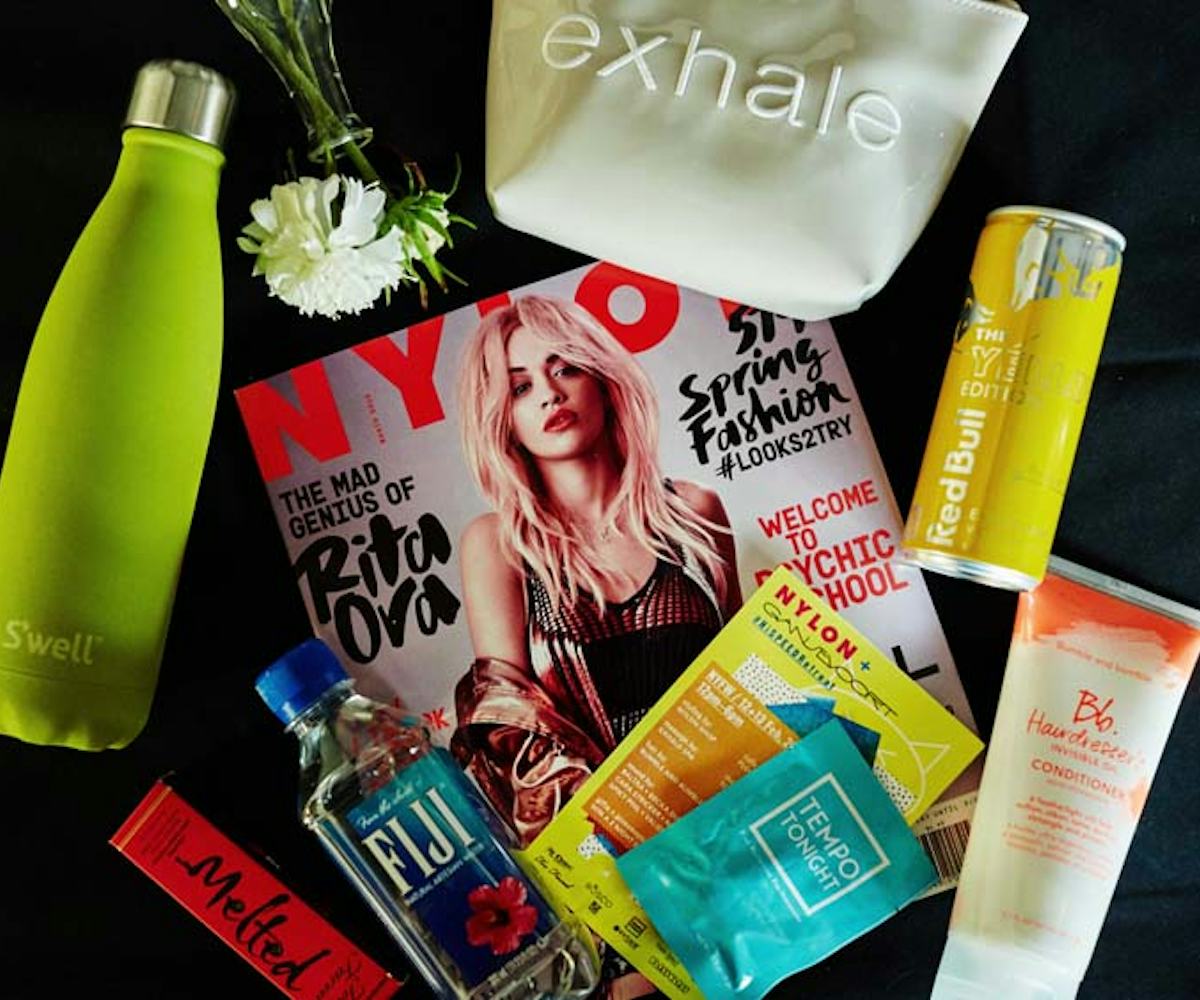 photos by cody james
party monster: the #HiSPEEDRetreat
our relaxation station at the gansevoort for top bloggers
With all of the frenzy that surrounds NYFW, a tight schedule means little to no breaks. But this year, we teamed up with the Meatpacking District's Gansevoort Hotel and created the #HiSPEEDRetreat, a rooftop lounge where fashion's top bloggers can relax and recharge during one of the busiest weeks of their year. In addition to their own NYFW workspace, some of our favorite brands were there to cater to any last-minute needs. Makeovers were provided by Too Faced, hair styling by bumble and bumble. and Prieto Select, manicures by Fleury Rose (with stellar Floss Gloss polishes), massages by Exhale, and energy by Red Bull (gotta keep the spirits up!). Of course, such an event couldn't be complete without a #NYLONShop pop-up on the premises, so we made sure our attendees had the complete NYLON look at their fingertips just in case anyone was in dire need of an instant wardrobe upgrade.
Check out some of our favorite images from the event below!
Talk about multi-tasking!
Required reading.
Some cute attendees,
Even the DJ was stylish!
All the glam you need, right here.
Silver and orange is always a win.
Floss Gloss is boss.
Love the hair!
Gorgeous gals in monochrome.
A blogger lounge means that we had a stylish crowd.
Bumble and bumble. has so many amazing hair care products!
Exhale Spa brought the relaxation vibes.
Fleury Rose + Floss Gloss = <3
Floss Gloss polish is always a must for manis.
Makeovers by Too Faced.
#NYLONShop representin'.
Our #NYLONShop Pop-Up.
Project Runway contestant, Samantha Black, having fun in the photo booth.
So many Too Faced goodies!
Thanks to Bumble and bumble. and Prieto Select for making everyone's hair look fresh.
The view from the lounge.