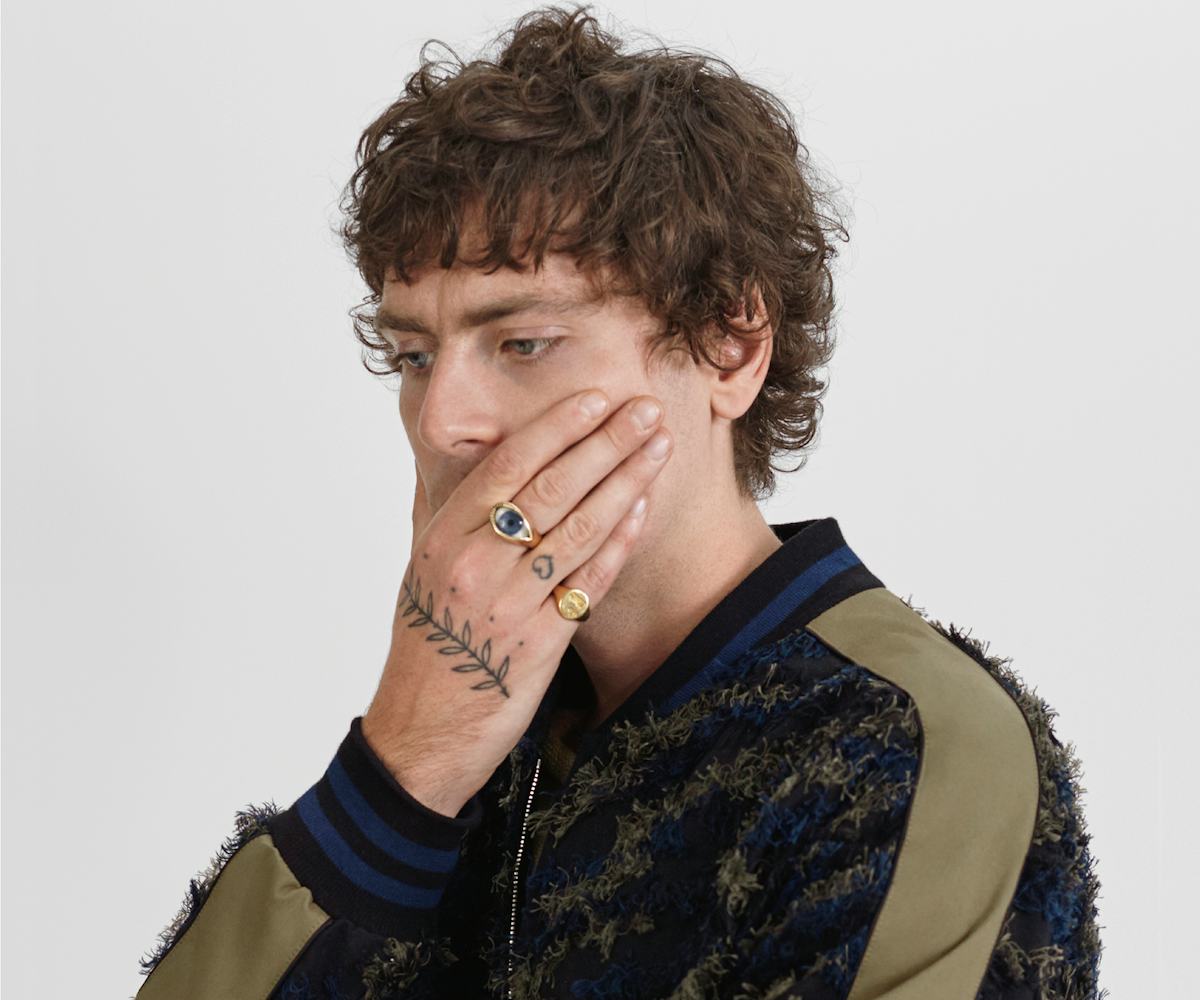 Image courtesy of Stella McCartney
Stella McCartney's First-Ever Men's Collection Is As Cool As You'd Expect
The following feature appears in the March 2017 issue of NYLON Guys.
This season, renowned women's wear designer Stella McCartney expands her brand and takes the plunge into men's wear. 
The collection, which was presented in London last fall at Abbey Road Studios, hints at subcultures and artistic movements, creating the ultimate "cool guy" aesthetic. 
From graphic knits to loose-fitting trousers, the collection has a streetwear feel without losing the element of high fashion. "The starting point is the man that inspires the Stella woman. He has been standing alongside her all along and now is the time he has his moment," says McCartney. 
Details like zippers, embroidery, and fringe appear in unexpected places, giving classic men's wear an of-the-moment street-style treatment. View some of our favorite pieces from the collection below.
Stella McCartney, $245-$2,640, available at Stella McCartney.