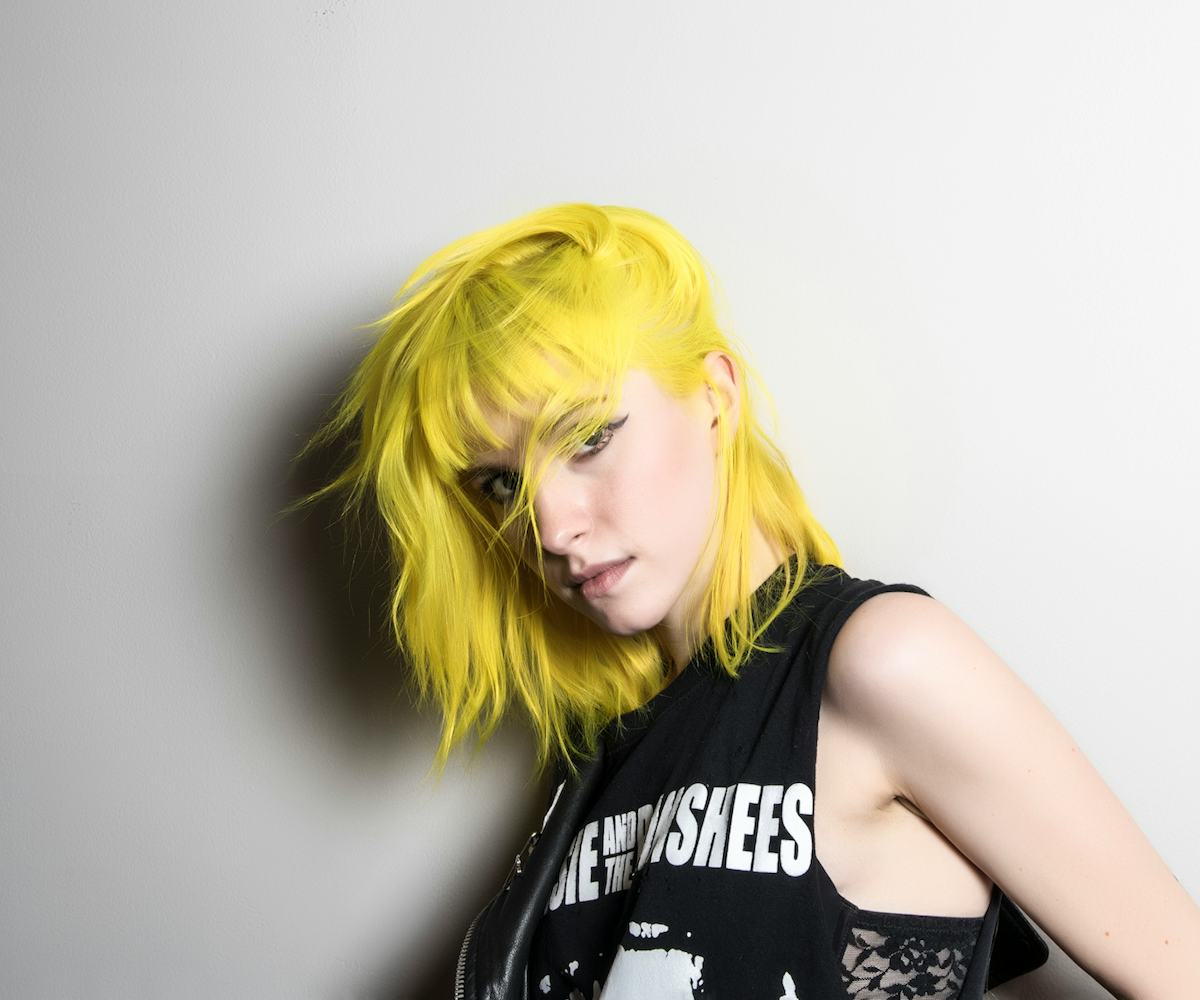 Paramore's Hayley Williams Opens Up About Her New Hair Color Line
The colors are to dye for
The following feature appears in the June/July 2016 issue of NYLON.
Paramore's Hayley Williams has had a busy year so far: On top of getting married and performing on the second voyage of her fan cruise, Parahoy!, she just launched her own "beautifully obnoxious" DIY hair color line, Good Dye Young. The collection is composed of five blendable colors (red, orange, yellow, pink, and blue), as well as a bleach kit, a fader that lightens hues, and a bowl and mixer. Here, we chat with Williams about her voyage into the beauty world.
What inspired you to create Good Dye Young?
Coloring your hair is creative and artistic. It's fashiony, but it's also punk rock, too. I'm inspired by a lot of fashion shows and those who are using crazy, extreme hair on the runway just as much as I am inspired by the fans who attend our shows, who are doing stuff I've never seen before.
What's your favorite color from the line?
Right now it's Steal My Sunshine, the yellow. Man, it's so ridiculous and fun to wear. When I had it in, I got more compliments on my hair than ever. I thought people weren't going to be into the green undertone that we put in it, but that's what I really loved about it.
Do you have plans to expand into more colors and products?
Absolutely. We're already getting ready to work on new colors. I know that people are like, "What about purple?" I would like to eventually hit the point where we're doing more than just color—by giving people a way to take care of their colored hair so that they can make it a part of their lives.
good dye young beautifully obnoxious semi-permanent hair color, $14 each, available at gooddyeyoung.com