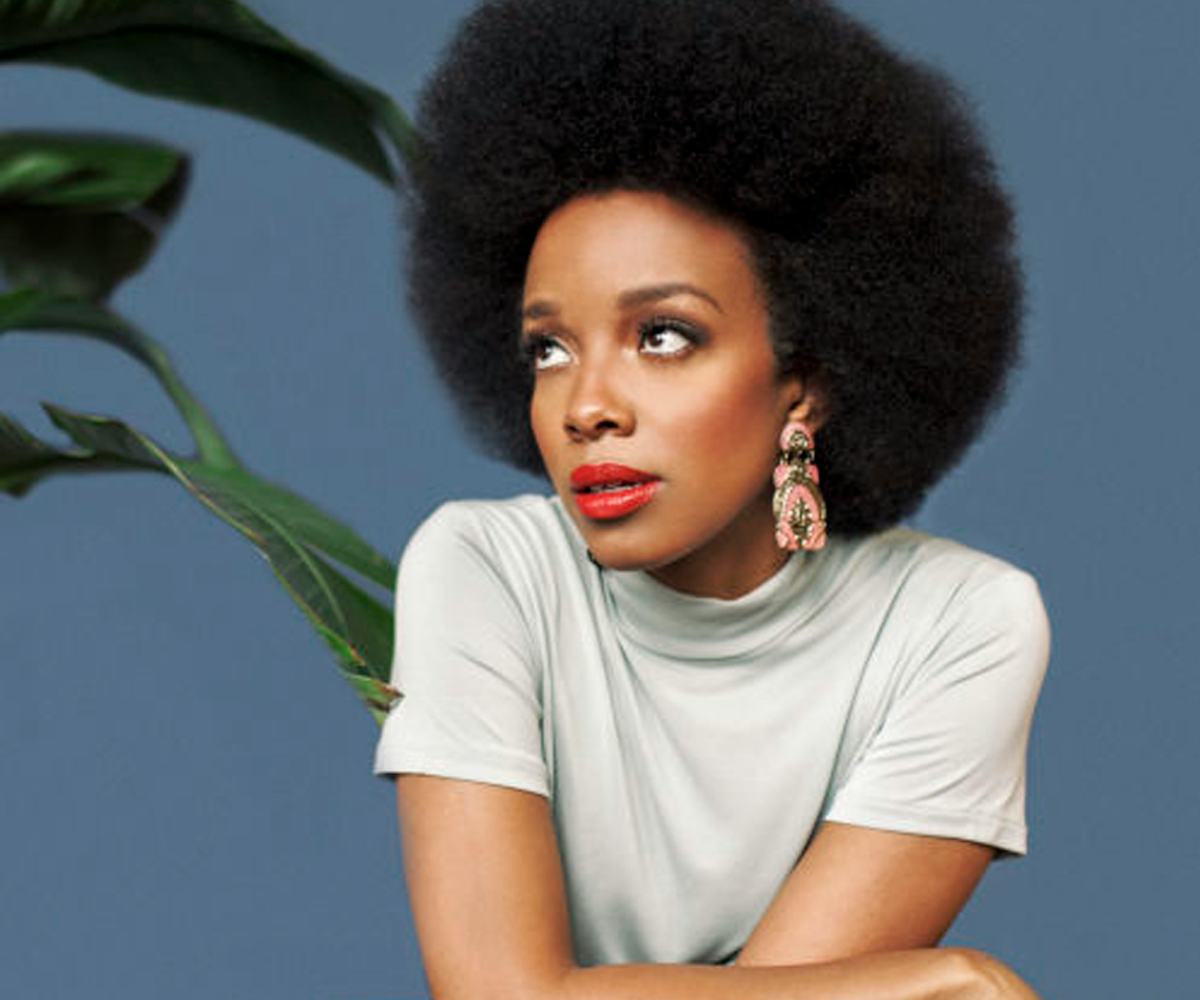 Photographed by Bradley Murray
Singer Jamila Woods Is Heating Up
Raised on gospel and currently rocking your world
The following feature appears in the June/July 2016 issue of NYLON.
Every year, we scour the music scene—on the internet and IRL—to round up the best rising acts for our annual Music Issue. Check in every day to meet the new artists that we can't stop streaming.
WTF (Where They From): Chicago
Earned It: Raised on a diet of church choir and a capella groups, Woods initially blended in with the pack. Recently, however, her undeniable voice and celestial hooks have forced her to the front, namely with her poetic turns on Chance's "Sunday Candy" and Macklemore's lightning rod of a track, "White Privilege II," which sparked her solo career.
U Remind Me: Much like India Arie, Woods's voice is literature sprung to life; her funky hip-hop production calls to mind early Erykah Badu. But don't box Woods into any one genre: "Because I sing the way I do, people might think it's R&B. It's okay with me if people can't see all my influences," she says, citing a wide range of unexpected inspirations, like Incubus. "My voice will be the through-line."
Pon De Replay: "Blk Girl Soldier," a biting rebuke of racial and gender
stereotypes. "They want us in the kitchen/ Kill our sons with lynchings/ We get loud about it/ Oh, now we're bitches," she sings on the track.
Personal Jesus: "My grandma. She basically raised me and my siblings," says Woods. "She's also the one who brought me and my sister to church, and it's how I fell in love with gospel music and had my first experience singing in front of people. We were in a choir called the Sunshine Band and she would say, 'You are singing to make the old people happy. You bring sunshine into the old people's lives.' That was the most affirming experience ever. It's always stuck with me."
I Know There's Gonna Be (Good Times): Woods cites the 2015 Pitchfork Music Festival, where she performed with Chance and Kirk Franklin, as her favorite performance so far. ("There was a moment when Kirk Franklin was grinding against me and I was like, 'This is amazing!'")
Heartbeat Song: Mariah Carey's "Always Be My Baby." "Me and my friend in college would always close out karaoke with it," says Woods. "Anything that's super difficult to sing, I love that."
We've Only Just Begun: Woods's debut album is due out this summer.